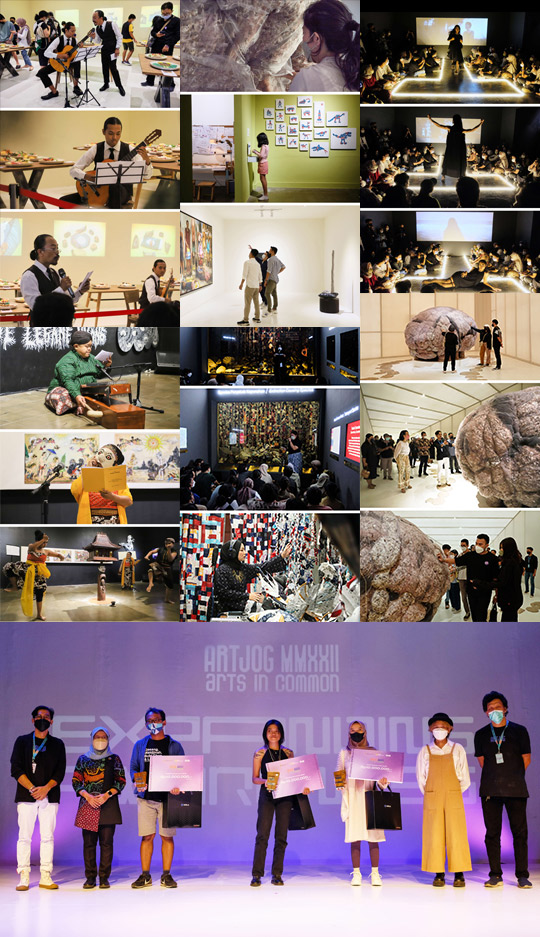 presented by

ARTJOG MMXXII: Expanding Awareness
Published by Sugar & Cream, Wednesday 07 September 2022
Image courtesy of Artjog
Art Celebration in Yogyakarta by ARTJOG
The ARTJOG art exhibition took place at the Jogja National Museum (JNM) from July 7th to September 4th, 2022. The theme of ARTJOG MMXXII was "Common in Space: Expanding Awareness." This year's theme is a continuation of the trilogy created three years ago by ARTJOG curator Agung Hujatnikajennong. The focus of ARTJOG MMXXII is the inclusion of art in society. His artwork focuses on raising awareness of marginalized issues such as transgender people, women, children, and disability. ARTJOG participants include women, children, transgender people, and people with disabilities.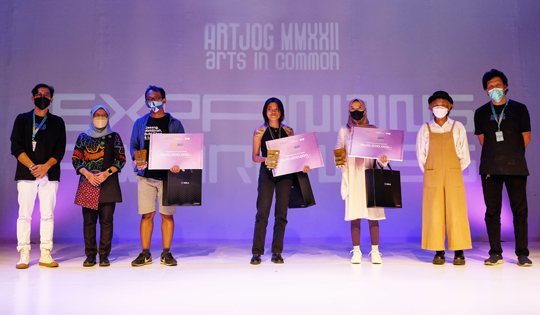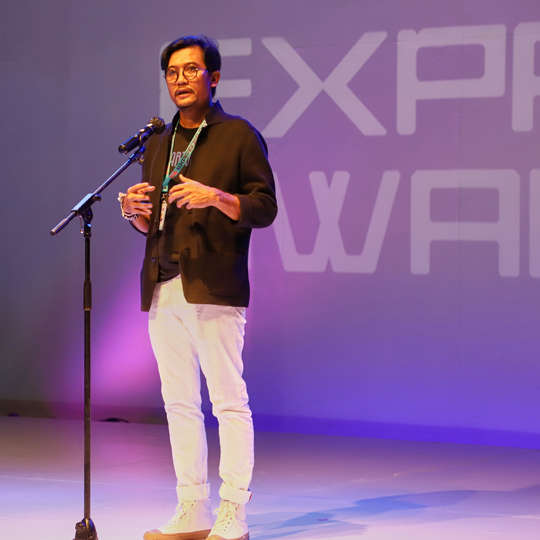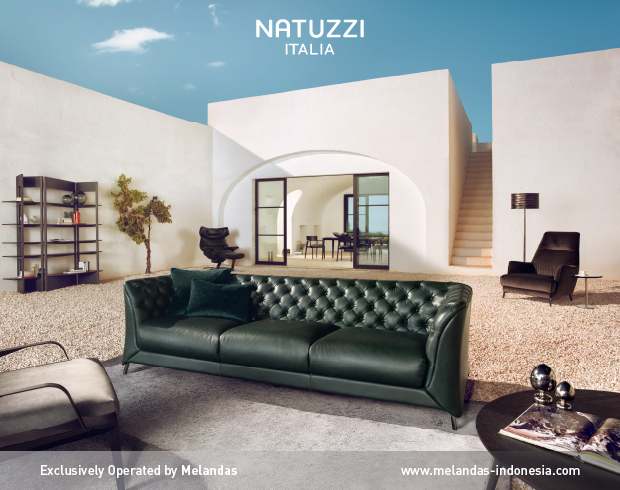 Presented by Melandas Indonesia
This issue of artistic exclusivity is critical and must be addressed. The organizers expressed hopes for infrastructure and facilities that were not accessible to people with disabilities. Participants with disabilities demonstrate how they live in today's world through the work of these artists. Art is a form of disability that helps people deal with their lack of self-confidence. This exhibition is an organizer in the spirit and power of living together to achieve equality in all things: disability, children, and elderly-friendly. This theme raises awareness in all aspects of the exhibition's content. Participants, particularly those with disabilities, can create art without having to express their differences, but rather demonstrate their similarities. "Difference is not an impediment," said Heri Pemad, the founder of ARTJOG. This theme's concept is aimed at all circles and communities by demonstrating the similarities of all factors.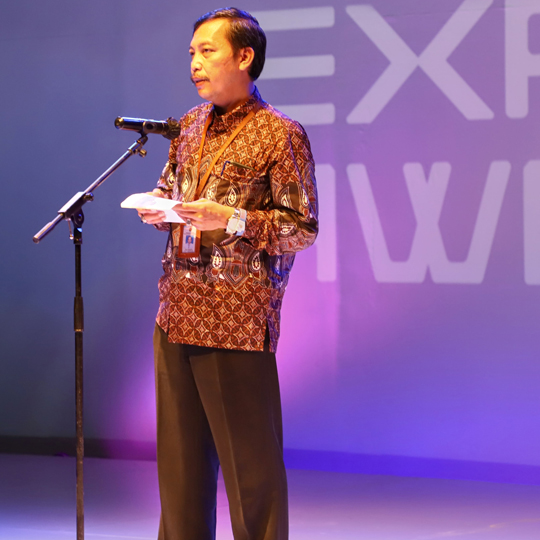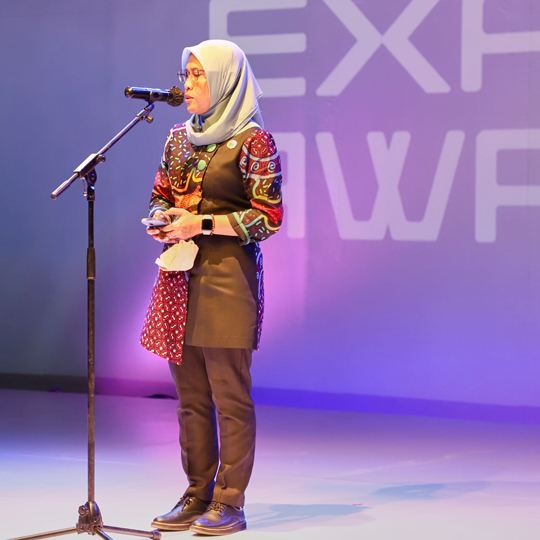 The organizers have been socializing the theme for the selection of participants since February 2022 by inviting various communities, individuals, and open calls. There were 61 ARTJOG MMXII participants by name and group, but there were more than 100 people involved. ARTJOG also has a long history of honoring young artists through the Young Artist Award (YAA). The goal is to provide opportunities for young artists under the age of 35. The best in terms of presentation and concept are chosen from three different categories: installation, video, and painting.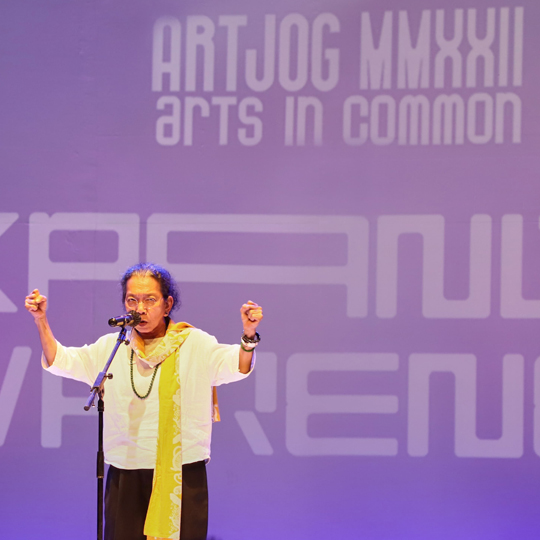 Aside from exhibition activities, ARTJOG has several agendas related to performances. Exhibitors from Ba(WA)yang also organized a number of programs in which they guided the exhibition using sign language and visitors could listen to explanations about the exhibition from Ba(WA)yang friends. The organizers of ARTJOG staged a number of performances.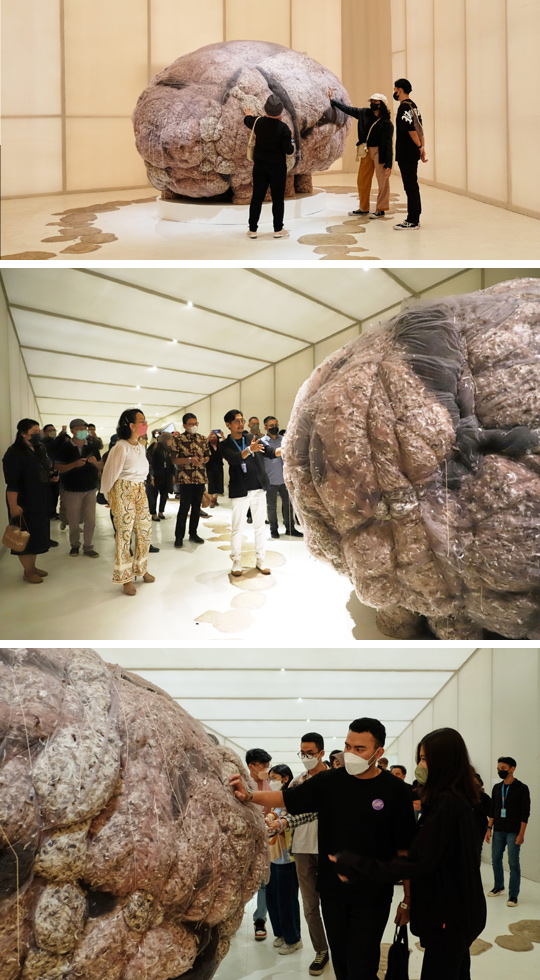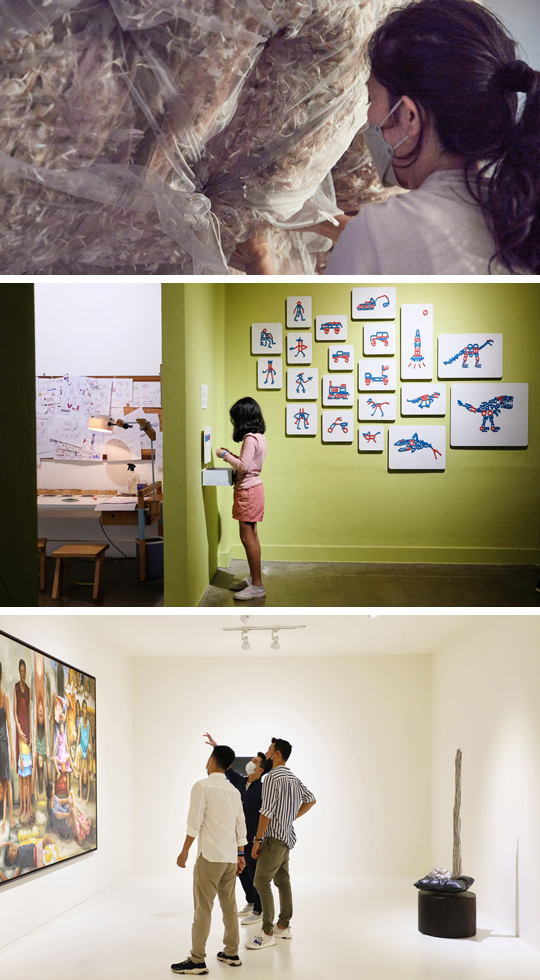 Heri Pemad expresses his own hopes for art, education, and the economy in his presentation. In terms of art, (a) relating to the vision and mission from the start, where ARTJOG departed from the visual arts, he believed that the art ecosystem remained exclusive and could only be enjoyed by certain groups with limited access. As a result, he desired to make art accessible to all. Following the ARTJOG event, all members of the general public should be able to enjoy and experience art in their own unique way. Then, (b) the discourse on the development of art at ARTJOG can present the development of art, the development of art discourse, and the development of the artists' own works to describe the best and most recent achievements of Indonesian artists, particularly in Yogyakarta. Their works are also in accordance with the conditions that occur and exist in a society, which are then communicated to the public through ARTJOG in the language of art related to political and social issues.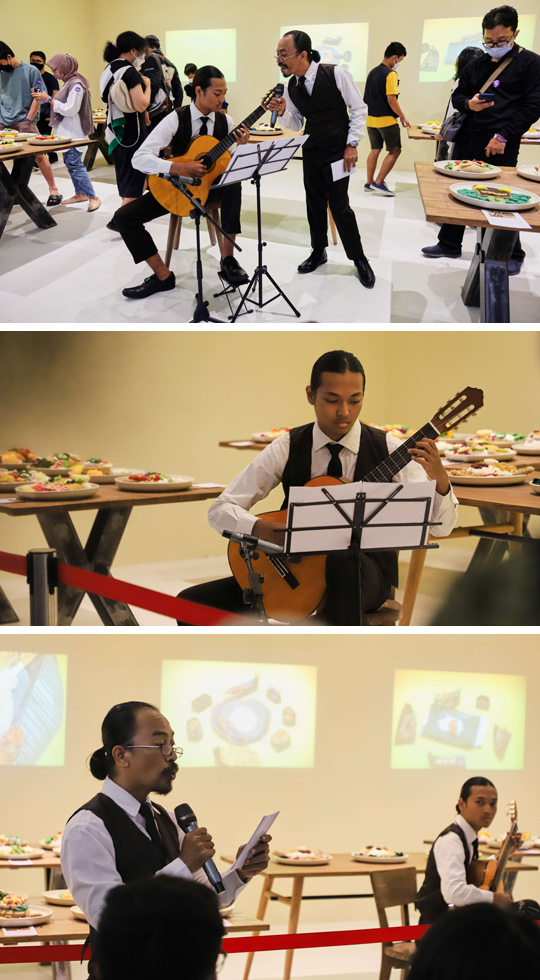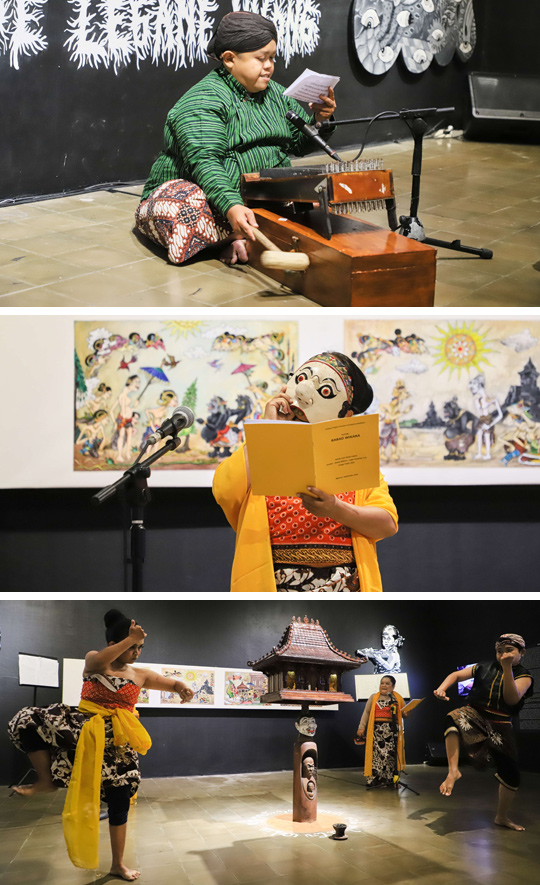 In terms of education, ARTJOG educates the public on a variety of topics, including this year's theme of awareness. In social situations, we must respect one another and maintain a spirit of tolerance. "Perhaps if it is delivered in the language of art, tolerance education will be more flexible than us forcing or educating someone to have a spirit of tolerance," Heri said. Because it is considered more neutral and universal in terms of delivery, the language of art will be more readily accepted. Art also teaches people to be more appreciative, to have smoother feelings, and to care for others in social situations.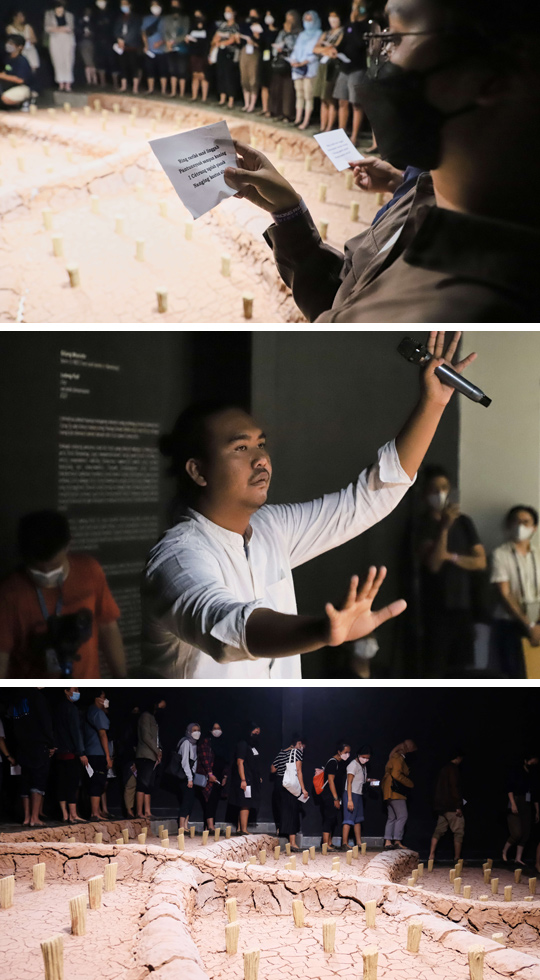 In terms of the economic component, ARTJOG also contributes to the community's economy so that we can live and thrive in the art ecosystem in our own unique way. This is Heri Pemad's approach to painting, he says. "I don't feel like I'm going away from what I desire and strive to as an artist.I fought in my own unique manner." According to Heri, there are various ways to produce art, and each person's artistic language may express them in their own unique way.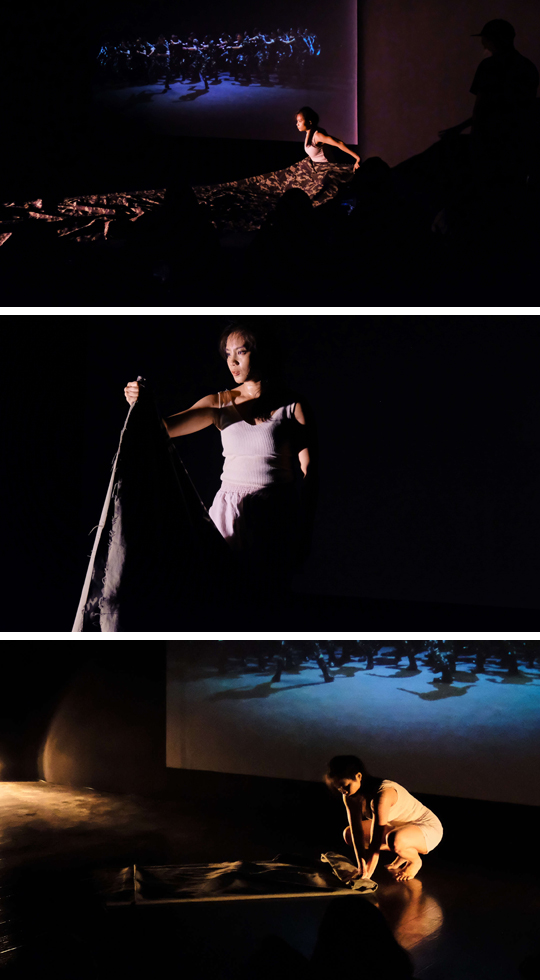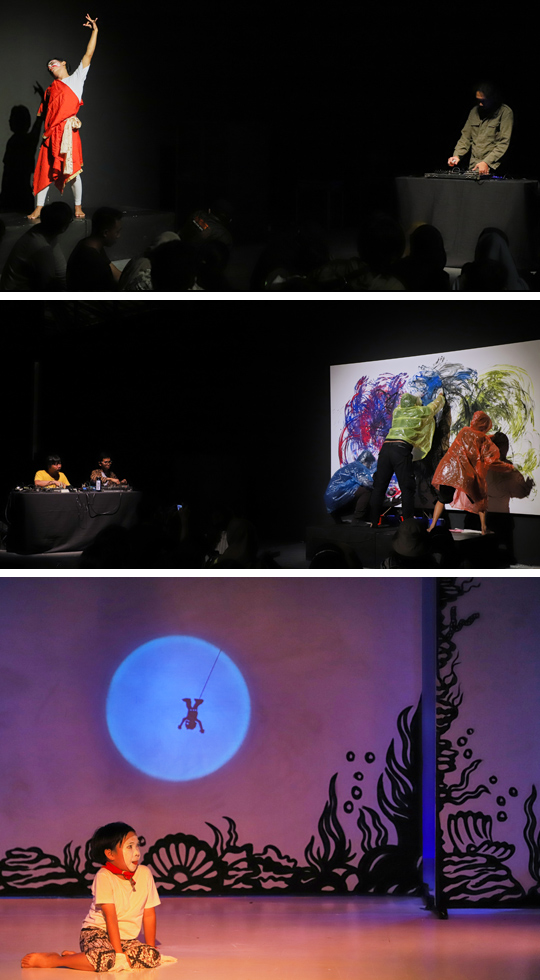 Image courtesy of Artjog
Art Celebration in Yogyakarta by ARTJOG
Perhelatan pameran seni ARTJOG kembali diadakan di Jogja National Museum (JNM) yang berlangsung dari 7 Juli – 4 September 2022. ARTJOG MMXXII mengangkat tema Common in Space: Expanding Awareness. Tema tahun ini merupakan tema trilogi lanjutan yang sudah dirancang oleh curator ARTJOG, Agung Hujatnikajennong, sejak tiga tahun yang lalu. Inklusivitas terhadap seni dalam masyarakat menjadi fokus ARTJOG MMXXII. Adanya kesadaran tentang isu-isu termajinalkan seperti transgender, perempuan, anak-anak, dan disabilitas menjadi fokus kesadaran karya seninya. Para perempuan, anak-anak, transgender, dan disabilitas menjadi peserta ARTJOG.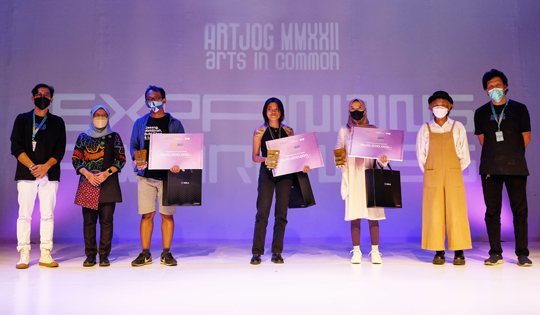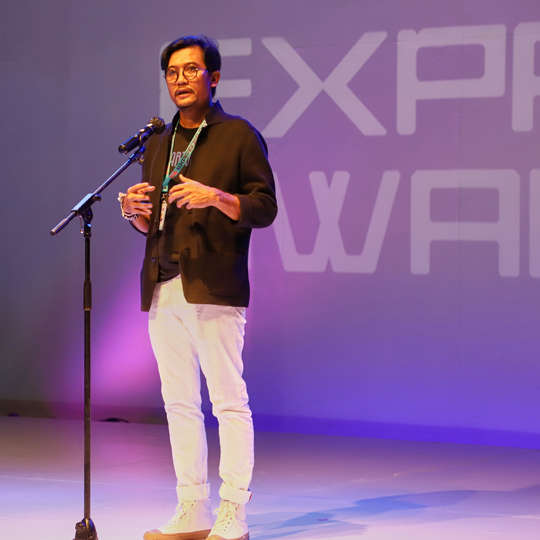 Heri Pemad, the founder of ARTJOG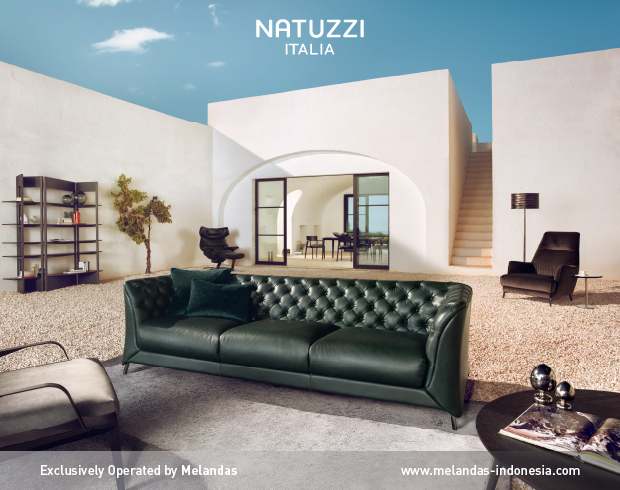 Presented by Melandas Indonesia
Isu ini terkait dengan ekskulisivitas seni menjadi elemen penting yang sebaiknya dihilangkan. Pihak penyelenggara menampilkan aspirasi di wilayah infrastruktur gedung dan fasilitas tidak berpihak pada disabilitas. Melalui karya-karya para seniman ini, para peserta disabilitas menampilkan bagaimana cara mereka hidup di dunia saat ini. Berseni adalah salah satu bentuk disabilitas dalam bentuk mereka menyiasiati ketidakpercayaan diri atas kehidupannya. Pameran ini adalah bentuk penyelenggara dalam menjaga semangat dan daya hidup bersama untuk mencapai kesamaan dalam segala hal: ramah disabilitas, anak-anak, dan orang tua.  Secara konten pameran, tema ini menyuarakan kesadaran (awaraness) dalam segala sisi.
"Teman-teman peserta khususnya disabilitas bisa berseni tanpa harus menyuarakan perbedaannya tetapi lebih menampakkan kesamaannya. "Berbeda itu bukan halangan dan kendala," tutur Heri Pemad, pendiri ARTJOG. Konsep tema ini mengarah ke semua kalangan dan menggandeng semua komunitas dengan menunjukkan kesamaan semua faktor.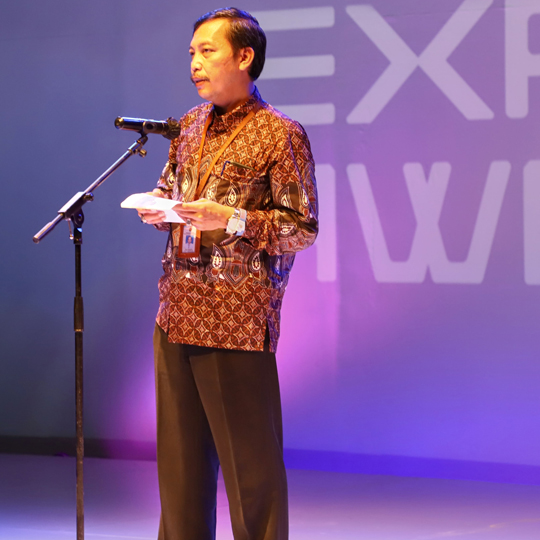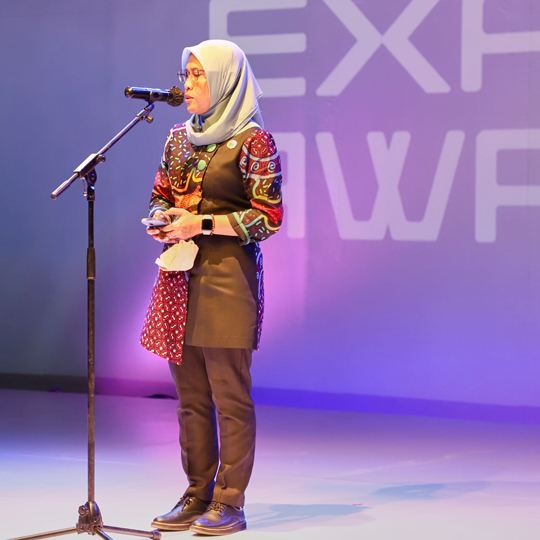 Dalam penyeleksian kepesertaan, pihak penyelenggara telah melakukan sosialisasi tema sejak Februari 2022 dengan mengundang beberapa komunitas, individual, dan open call. Peserta ARTJOG MMXII secara nama dan kelompok berjumlah 61, namun secara keterlibatan berjumlah lebih dari 100 orang. ARTJOG juga memiliki tradisi untuk terus memberikan apresiasi kepada seniman muda dengan Young Artist Award (YAA). Tujuannya adalah untuk membuka kesempatan kepada para seniman  muda di bawah 35 tahun. Penjurian dilakukan dengan menilih tiga macam katergori: instalasi, video, maupun lukisan – yang terbaik dari segi presentasi dan konsep.


Agung Hujatnikajennong, Curator of ARTJOG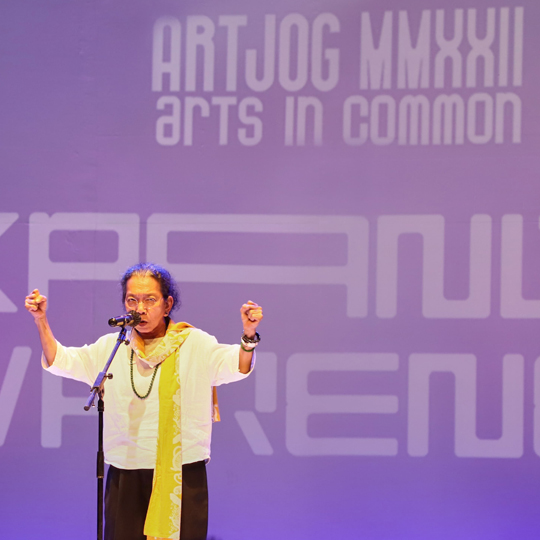 ARTJOG juga melakukan beberapa agenda di luar kegiatan pameran terkait dengan pertunjukkan. Peserta pameran Ba(WA)yang juga membuat beberapa program yang mana mereka memandu pameran dengan menggunakan bahasa isyarat yang mana pengunjung bisa menikmati penjelasan mengenai pameran oleh teman-teman dari Ba(WA)yang. Banyak penampilan yang diadakan oleh pihak penyelenggara ARTJOG.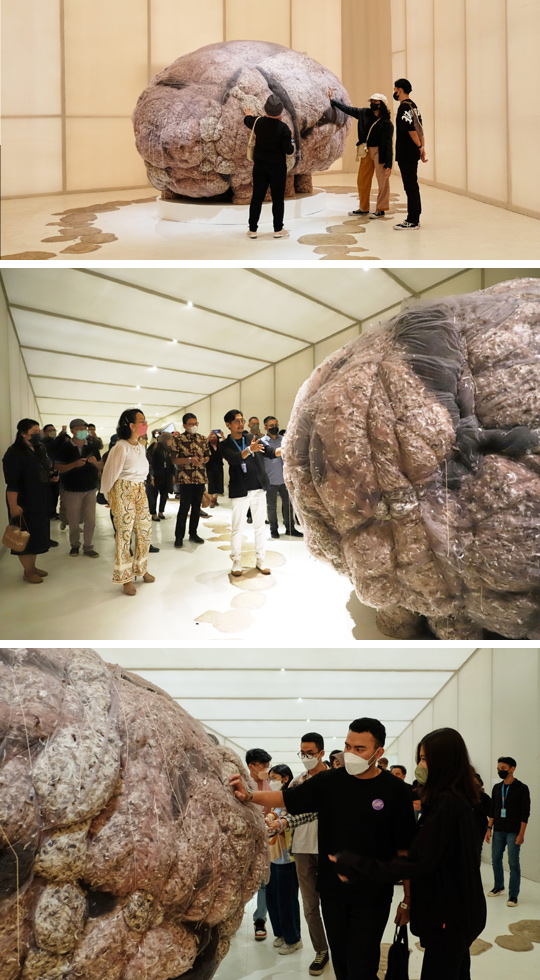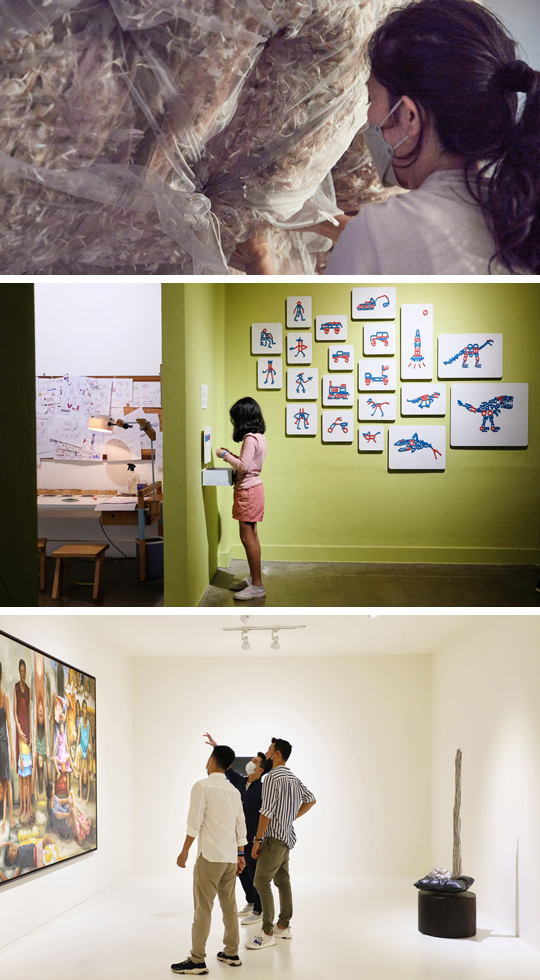 Dalam pemaparannya, Heri Pemad memiliki harapan tersendiri untuk seni, edukasi, dan ekonomi. Dalam hal seni, (a) berkaitan dengan visi misi dari awal di mana ARTJOG berangkat dari seni rupa, ia menganggap bahwa ekosistem seni masih terkesan eksklusif  dan hanya bisa dinikmati oleh kalangan tertentu dan adanya keterbatasan akses. Maka dari itu, ia ingin membuat seni dekat dengan semua orang. Semua masyarakat umum harus bisa menikmati dan mengalami seni, serta berkesenian dengan caranya masing-masing setelah melihat perhelatan ARTJOG. Kemudian, (b) wacana perkembangan seni di ARTJOG bisa mempresentasikan perkembangan seni, perkembangan wacana seni, dan perkembangan karya-karya seniman sendiri sehingga bisa menggambarkan capaian-capaian terbaik dan terbaru dari seniman-seniman Indonesia khususnya Yogyakarta. Karya-karya mereka juga sesuai dengan kondisi yang terjadi dan ada di masyarakat yang kemudian disampaikan dalam bahasa seni terkait dengan isu-isu politik maupun sosial melalui ARTJOG kepada publik.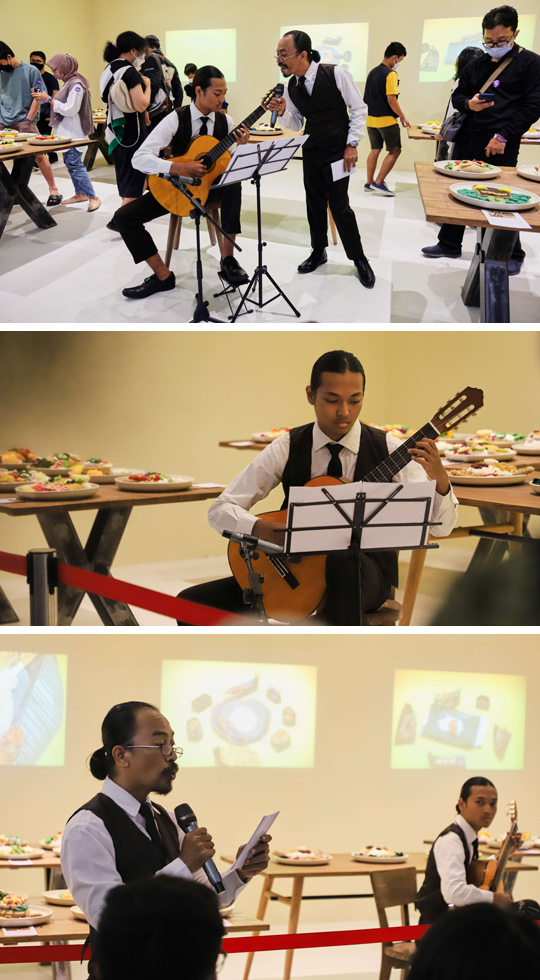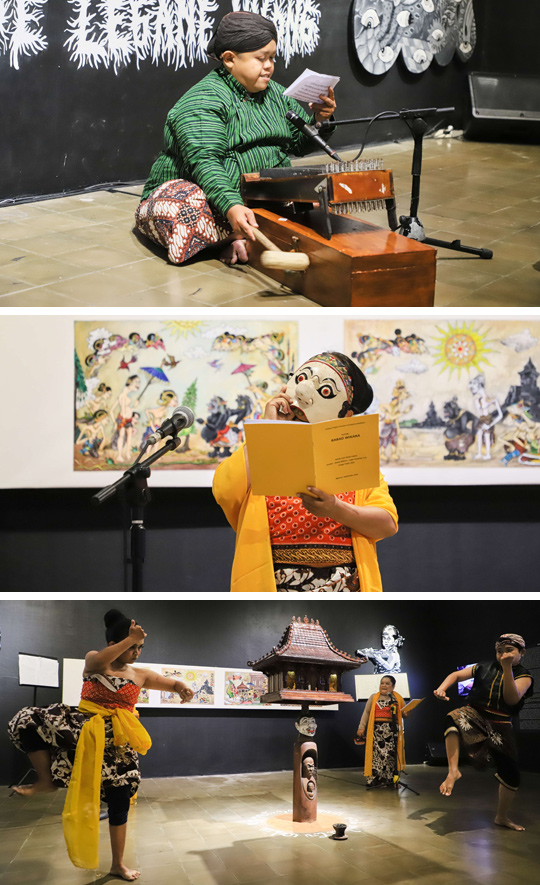 Dalam hal edukasi, ARTJOG mengedukasi masyarakat termasuk dengan tema tahun ini tentang kesadaran. Dalam kehidupan bermasyarakat, kita harus saling menghargai dan menjunjung tinggi semangat toleransi. "Jika disampaikan dalam bahasa seni, mungkin edukasi terkait toleransi akan menjadi lebih luwes daripada kita memaksa atau mendidik seseorang untuk memiliki jiwa toleransi," ujar Heri. Bahasa seni akan lebih mudah diterima karena dinilai lebih netral dan universal dalam hal penyampaian. Seni juga mengajarkan kepada semua orang untuk menjadi manusia yang lebih menghargai, memiliki perasaan yang lebih halus, dan peduli terhadap sesama dalam kehidupan bermasyarakat.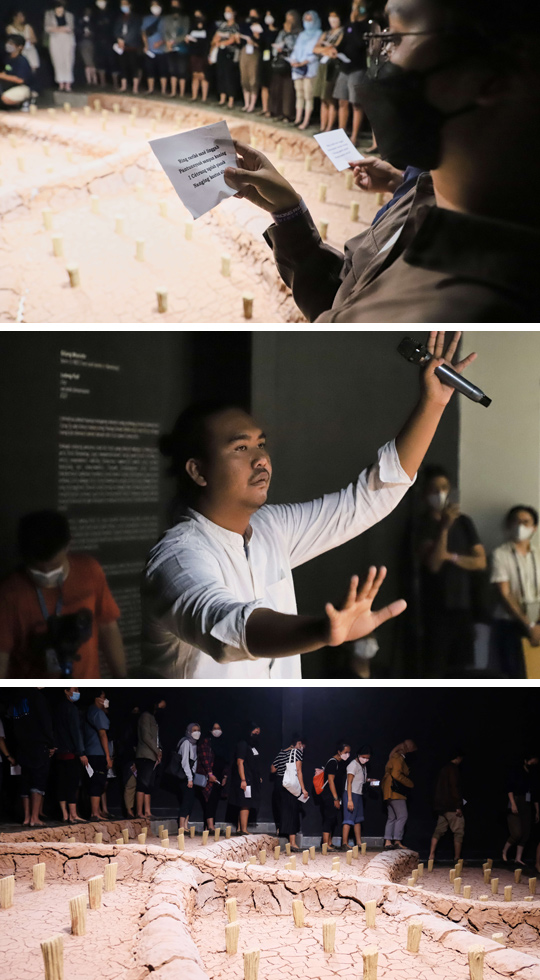 Dalam hal ekonomi, ARTJOG juga turut ambil bagian dalam roda perekonomian masyarakat  sehingga bisa kita bisa survive dan memiliki resilience dalam bergerak dalam ekosistem seni dengan caranya masing-masing. Menurut Heri Pemad, ini adalah caranya berkesenian. "Saya merasa saya tidak keluar dari apa yang saya cita-citakan dan inginkan sebagai seorang seniman. Saya berjuang dengan cara saya sendiri." Menurut Heri, cara berkesenian ada banyak dan bisa direpresentasikan melalui Bahasa seni masing-masing orang dengan caranya masing-masing. (MHH)