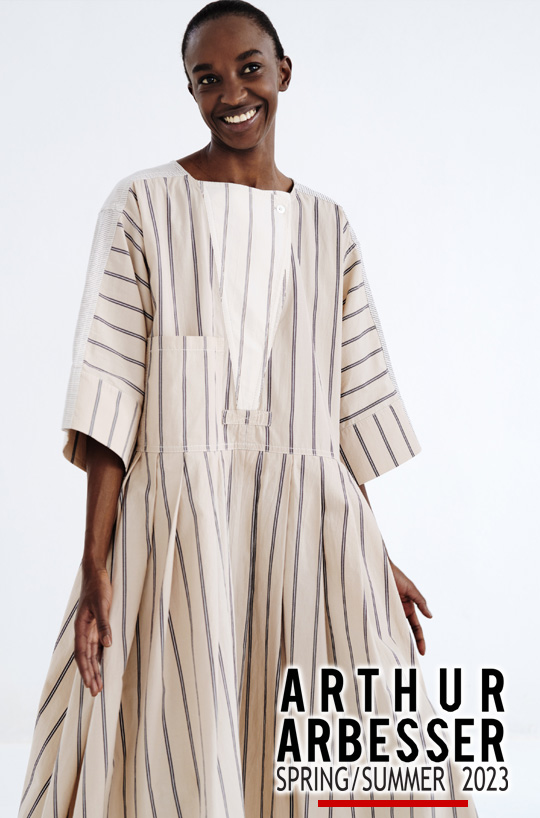 presented by

ARTHUR ARBESSER SPRING/SUMMER 2023
Published by Sugar & Cream, Thursday 01 December 2022
Text and images courtesy of Arthur Arbesser and Diru & Tiago
With Peculiar Surfaces & PSome things have changed over the last few years.
Not everyone is as serene as they used to be. A lot of my friends are understandably more pensive and somehow more reserved, less social.

One first reaction to this change was a purposely positive, free and easy sentiment as the intuition for Spring Summer 2023.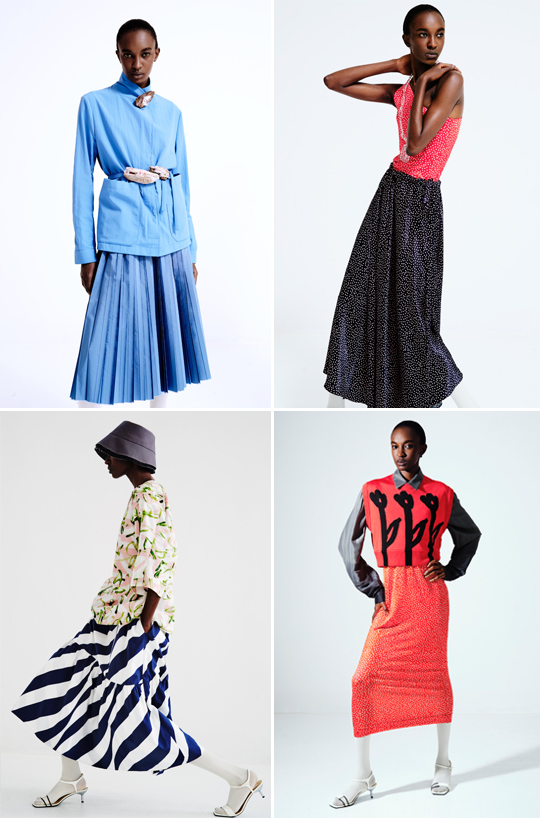 I dove again into my childhood years in the late 80s, when the saturated colors of Lego blocks, fresh watercolor palettes, funky rainbow pencils and seat covers made out of wooden beads dominated my life. But also that particular fantasy: that your room is your universe, boosted by colored curtains and wallpaper.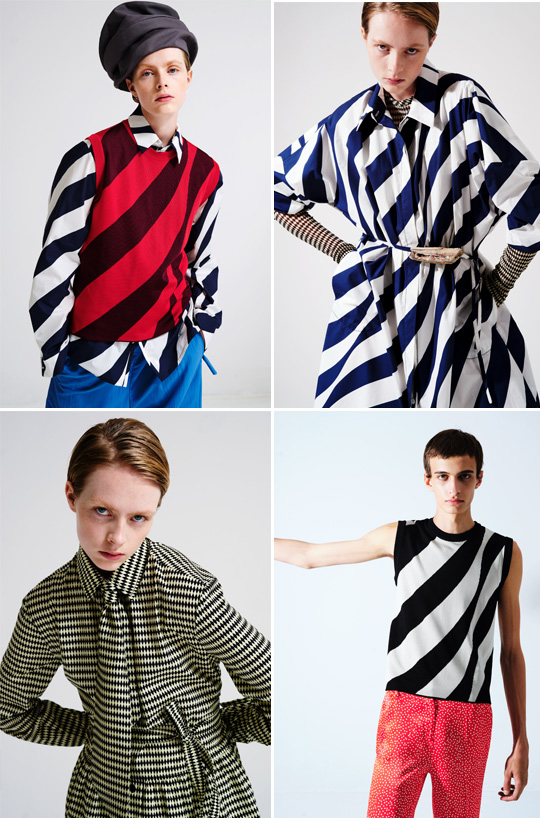 This season's fabrics, prints, and shapes came from the idea of certain "domestic set-ups" — like corners of a home with peculiar surfaces and patterns. This subsequently became the installation for the collection's presentation.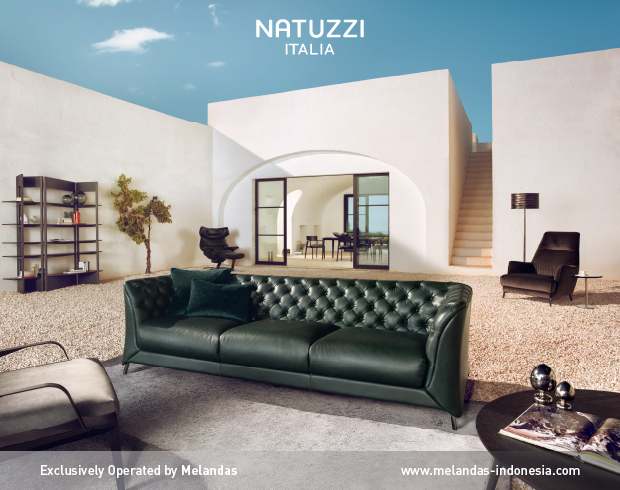 Presented by Melandas Indonesia
"Rooms have a constant effect, consciously or unconsciously, on people's attitude towards life." wrote pioneering Austrian architect Margarete Schütte-Lihotzky.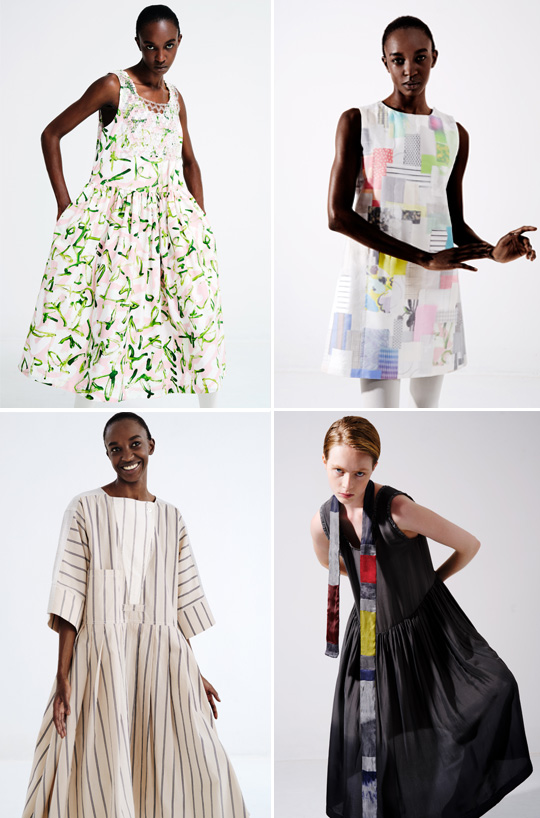 At times, constructing this collection had that childlike feeling of simply putting things together; merging a found piece of driftwood with a small rhinestone or freely painting on the side of a cardboard box. Always with a very simple but valuable reason: creating something beautiful, even precious, out of almost nothing.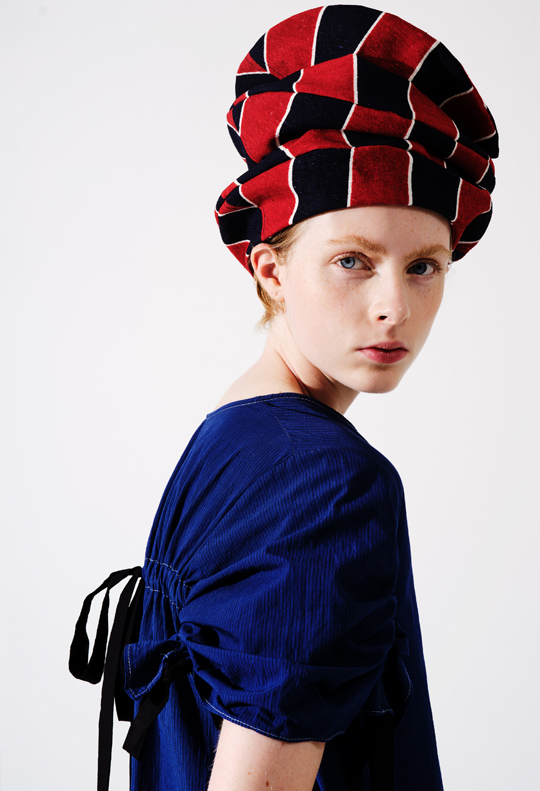 A constant point of reference for my creative universe has been my love for German expressionist Ernst Ludwig Kirchner. His energetic brushstroke using dense, rich colors and the sharp observation of his depicted characters inspired the thick, naive floral drawings, vibrant oil paint doodles, twisted stripes and a tiny harlequin patterns this season.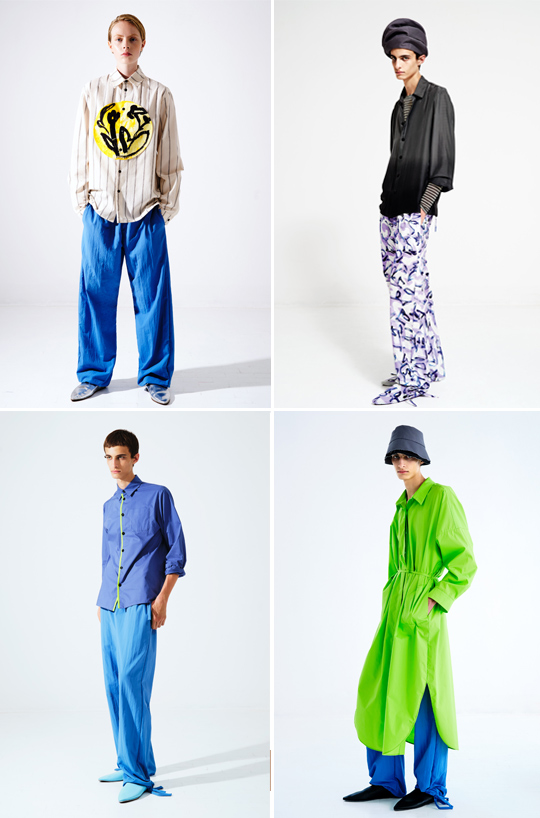 The fabrics for Spring Summer 2023 are mainly different weights and types of cotton. A shiny viscose which has graphene added to the yarn, giving the fabric a unique silvery grey shine. Vibrant viscose jacquard knit vests complete the look.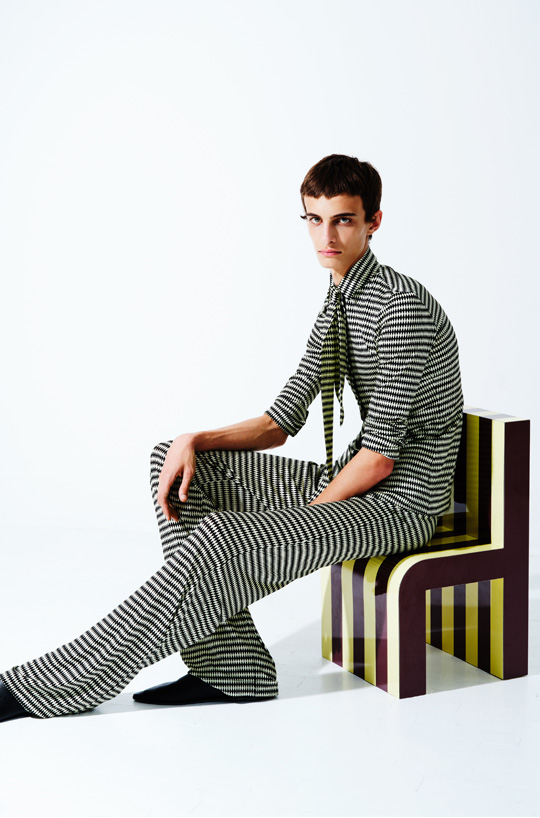 The very act of filtering childhood wonder through an adult eye results in a collection of dynamic volumes with an athletic, yet effortless feel and the usual artsy touch.