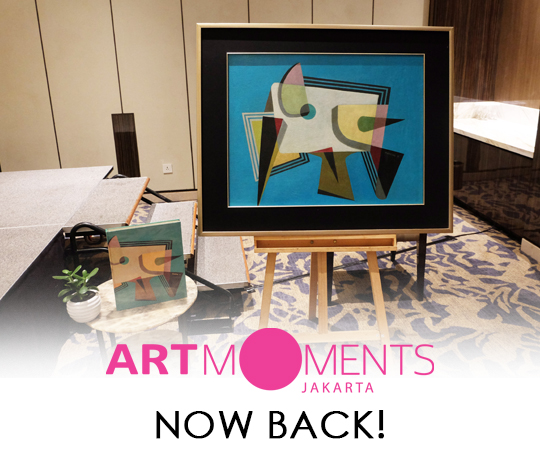 presented by

ART MOMENTS JAKARTA NOW BACK!
Published by Sugar & Cream, Monday 31 October 2022
Images courtesy of ART MOMENTS JAKARTA
The 5th Edition: Continuance
Hi, art and design lovers there's good news for you! Art Moments Jakarta kembali lagi untuk Anda dengan  lebih banyak karya dan kolaborasi melalui program-program inovatif, termasuk menampilkan ratusan karya seni persembahan lebih dari 35 galeri seni dunia. Salah satu art fair terbesar di Indonesia ini Art Moments Jakarta akan berlangsung pada 4-6 November 2022 di Grand Ballroom, Sheraton Grand Jakarta Gandaria City dan Gandaria City Hall. Edisi kelima Art Moments Jakarta menandai kembalinya art fair ini ke lokasi  yang lebih luas sehingga tercipta sebuah art show yang berskala besar.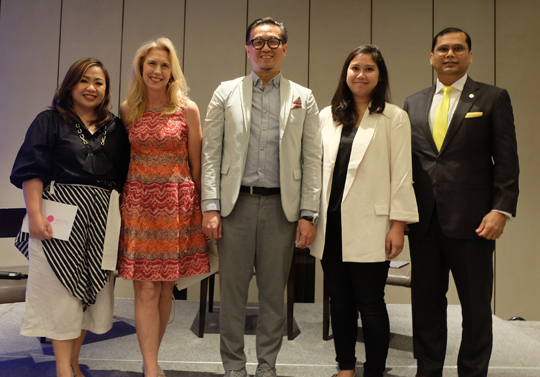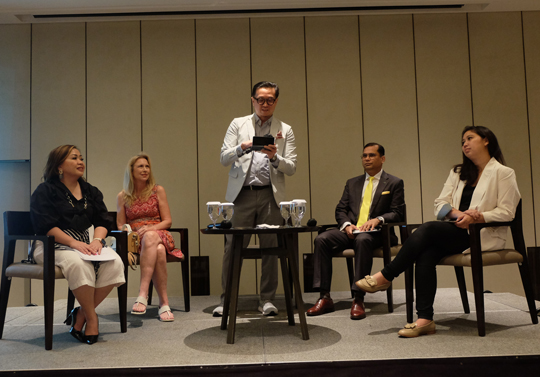 Di Edisi kelima Art Moments Jakarta kali ini yang akan berlangsung bertemakan Continuance, berarti "untuk melanjutkan adalah untuk berkembang, tidak untuk kehilangan kepedulian terhadap diri sendiri dan keadaan sekitar".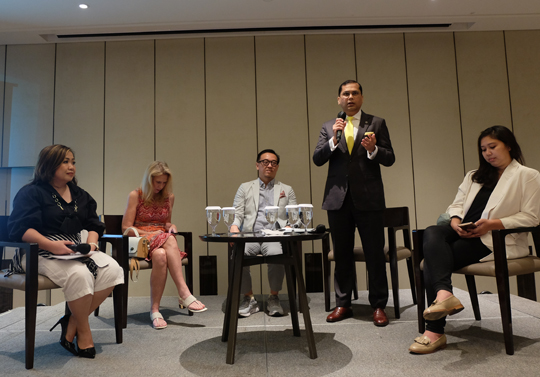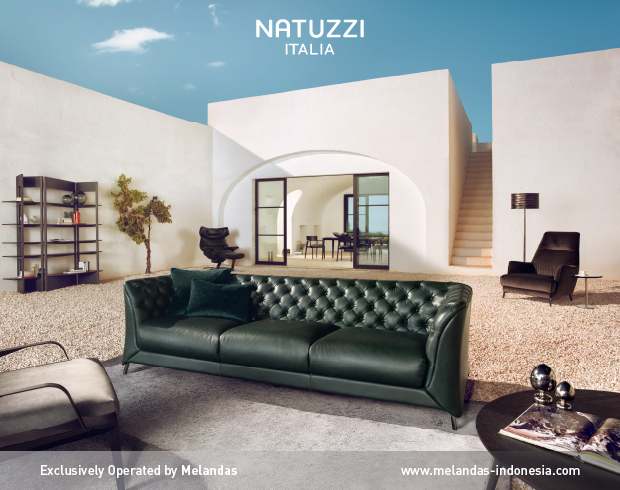 Presented by Melandas Indonesia
"Setiap hari, dengan keyakinan dan pengetahuan, kita menyambut masa depan sama berharganya dengan masa lalu kita. Seni adalah teman. Ketika indah, ia membawa kegembiraan, namun kala membingungkan, mereka menuntut introspeksi. Kita adalah orang yang memiliki tekad untuk menjalani momen-momen saat ini. Perjalanan kita didorong oleh serangkaian harapan," ujar Sendy Widjaja, Co-Founder dan Fair Director Art Moments Jakarta, mengenai tema art fair kali ini.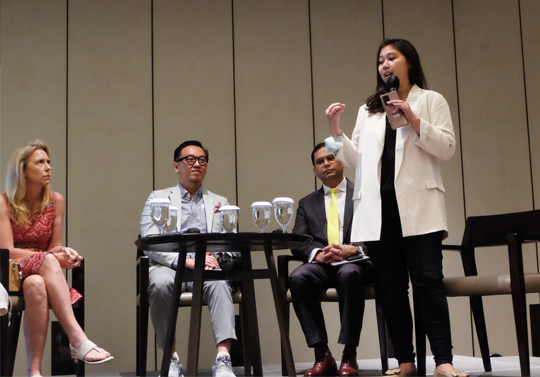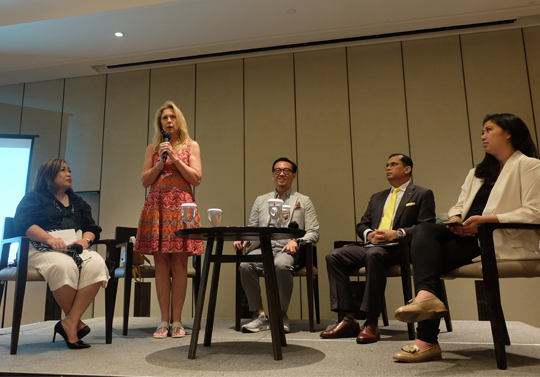 Mengusung sejumlah seniman ternama seperti Miwa Komatsu, Andrey Ostashov, Made Wianta, Handrio, serta Nyoman Nuarta. Dan juga merayakan tren NFT yang menjamur di tengah pandemi, Art Moments Jakarta juga akan memberi 'panggung' kepada beberapa pembuat seni digital, seperti Arya Mularama (Indonesia), Diela Maharanie (Indonesia), Tommy Chandra (Indonesia), Sarisa Kojima (Thailand), Marion Olmillo (Philippines), dan Hamlatul Arsy (Brunei).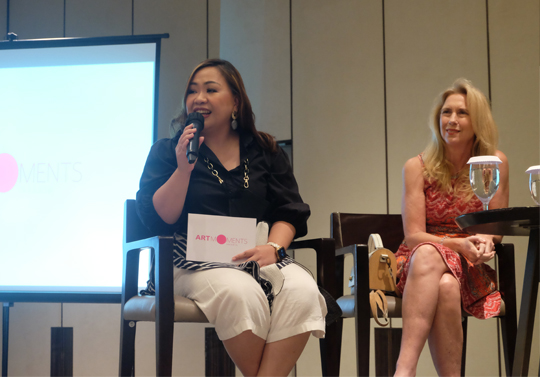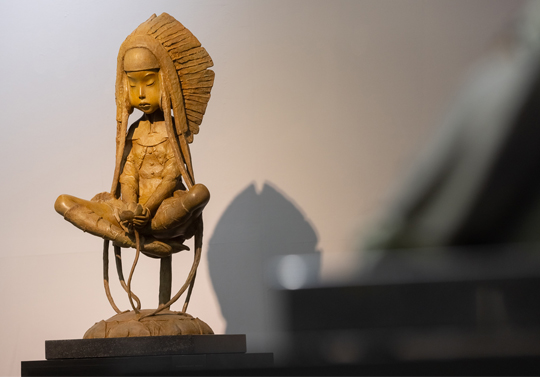 Title : Waterlily
Artist : Andrey Ostashov
Medium : Bronze
Size : 43 x 44 x 93 cm
Year : 2019

Yang menarik di Art Moments Jakarta 2022 ini adalah kerja sama dengan Johnnie Walker: Scotch Whiskey Blue Label  yang akan menghadirkan sebuah karya seni tiga dimensi bergambar Striding Man Johnnie Walker setinggi 50 cm yang nantinya akan diolah oleh para seniman untuk menjadi sebuah karya seni baru. Hasilnya akan dipamerkan lalu dijual melalui sistem lelang tertutup selama Art Moments Jakarta 2022 berlangsung. Selain itu, Art Moments Jakarta 2022  akan berkolaborasi dengan Women's International Club (WIC) untuk mengumpulkan dana melalui lelang dan hasilnya didonasikan kepada program-program sosial WIC.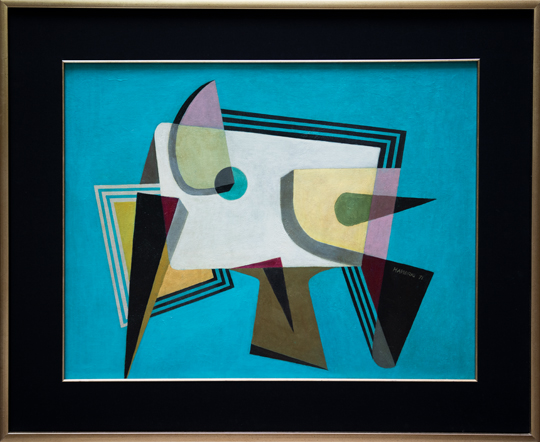 Title : Untitled
Artist : Handrio
Medium : Acrylic on Canvas
Size : 65 x 84 cm
Year : 1971
Art Moments Jakarta 2022 akan menyuguhkan sederet program public art menarik bersama sejumlah seniman. Diantaranya adalah acara bincang-bincang tentang seni dan NFT, seperti HANDRIO: Dari Abstrak Geometris Menuju Komposisi Musik, The Future of NFTs, dan Sometimes You Don't Need to Speak to Be Heard: Art and Autism. Dan juga akan memberikan 18.000 karya seni NFT gratis dari Tezos kepada para pengunjung.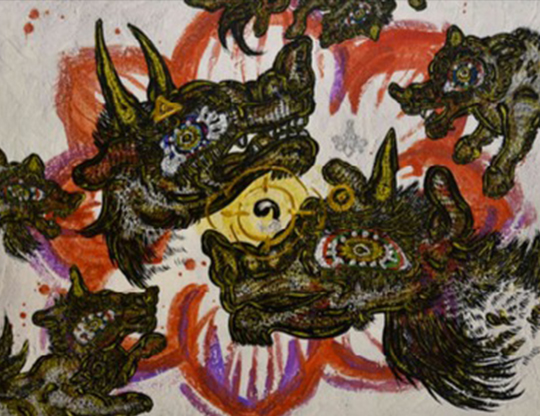 Title : The wild dogs who continue to watch over the people who pray at Mt. Koya now and in the future
Artist : Miwa Komatsu
Medium : Frame Paper Screen Print
Size : 48.5 x 60.5 cm
Year : 2021
Harga tiket untuk art fair ini dibandrol dengan harga Rp150.000 untuk one day pass atau Rp 300.000 untuk VIP Pass (tiga hari) dengan kuota terbatas. Tiket dapat dibeli melalui fitur Lifestyle di BCA Mobile atau info lebih lanjut kunjungi situs www.artmomentsjakarta.com. (DB)