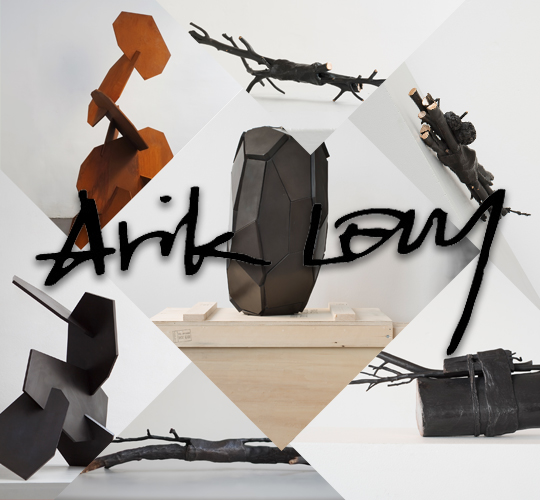 Arik Levy : 'New Works' Exhibition
Published by Sugar & Cream, Tuesday 14 November 2017
Text by JW, Images courtesy of Arik Levy
Do Not Enter Gallery in Los Angeles : November 8 – December 30, 2017
Why it matters to you
Karya multi talenta desainer ternama Arik Levy kelahiran Israel banyak dijumpai dibeberapa label furnitur maupun lampu ternama di Eropa seperti Baccarat, Cassina, Christofle hingga Molteni&C dan Hennessy.
Dalam beberapa tahun ini Arik juga aktif berkarya melalui karya seni 3 dimensi dengan unsur teknologi berbahan metal seperti baja, kuningan, perunggu. Salah satu karya instalasi 3 dimensinya adalah seri Rock Growth.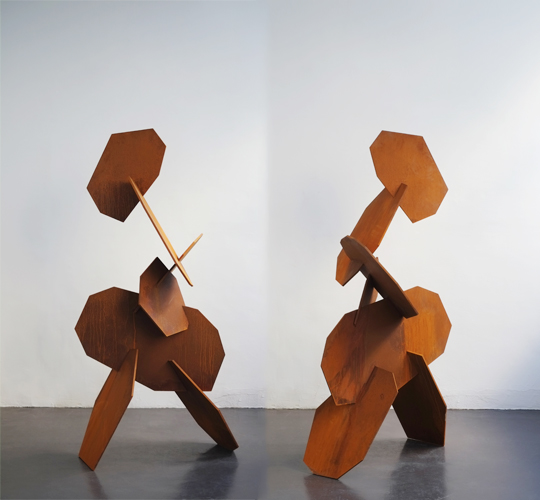 Facet Formation 180 Corten
"New Works' yang dilansir di Please Do Not Enter Gallery di Los Angeles adalah pameran tunggal ke duanya di Amerika yang dibuka tanggal 8 November lalu.
Pameran tunggal pertamanya juga sedang berlangsung di Baker Museum di kota Naples, Florida.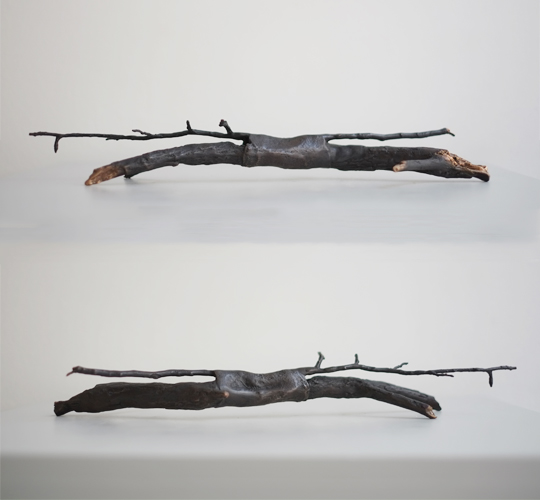 Log Bronze
Pada pameran di Los Angeles, Arik  tidak menampilkan instalasi patung 3 dimensi untuk outdoor. Di galeri ini dia menampilkan karya terbarunya yaitu Fixing Nature Bronze yang terinspirasi dari ranting yang terbuat dari perunggu. Selebihnya merupakan bagian dari seri Rock Quake dan Facet Formation and Ghosts.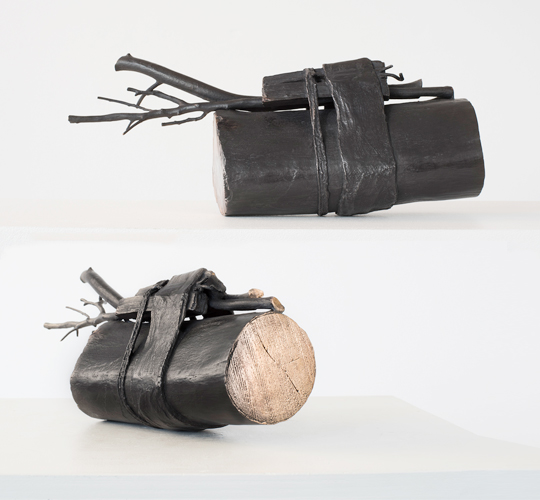 Log Bronze
His works
Kreasinya banyak terinspirasi dari bentuk dan narasi alam. Arik merayakan bentuk geometri alam dikomposisikan melalui potongan potongan lempengan metal yang disatukan membentuk sebuah bentuk 3 dimensi yang unik.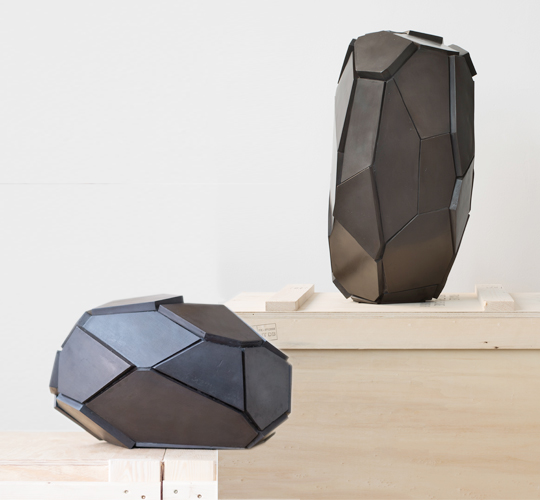 Rock Quake
"In most of my artworks the element of absence is very present (one of the contradictions) and takes a dominating part in the development of ideas and narratives but, more importantly, in the self-questioning about social codes, emotions, community, development, existence and more."
"It is not a collection of objects but a set-up of "doors" to new places we have yet to go. Each piece connects to the others and each ensemble makes the statement stronger in preparation of the future to come". ARIK LEVY


Facet Formation