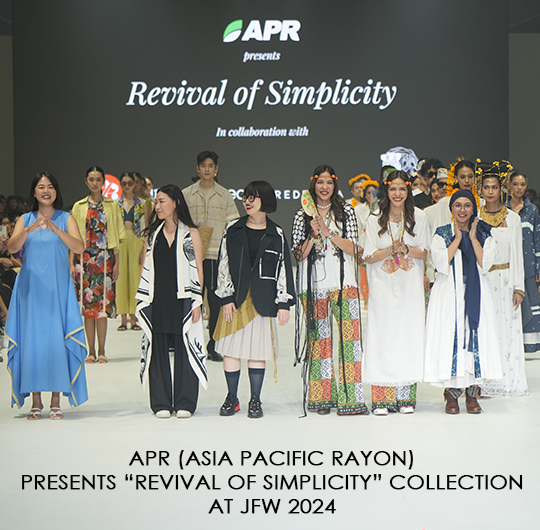 presented by

APR (ASIA PACIFIC RAYON) PRESENTS "REVIVAL OF SIMPLICITY" COLLECTION AT JFW 2024
Published by Sugar & Cream, Wednesday 01 November 2023
Images courtesy of APR (Asia Pacific Rayon)
The beauty of simplicity and sustainability via viscose-rayon APR
Sustainable fashion atau mode berkelanjutan menjadi isu terhormat yang terus digaungkan oleh produsen serat viscose-rayon, Asia Pacific Rayon (APR). Setelah peragaan "Sajak Di Atas Ombak" melibatkan Wasta Riau (baca di sini)  kini APR berkolaborasi dengan empat desainer lokal meluncurkan koleksi busana bertajuk "Revival of Simplicity" yang mengeksplorasi meterial ramah lingkungan viscose-rayon APR terbaru (renewable & biodegradrable). Koleksi ini ditampilkan dalam perhelatan bergengsi di Jakarta Fashion Week (JFW) 2024 pada 26 Oktober 2023 lalu di Pondok Indah Mall 3, Jakarta.


Ghea Resort By Amanda Janna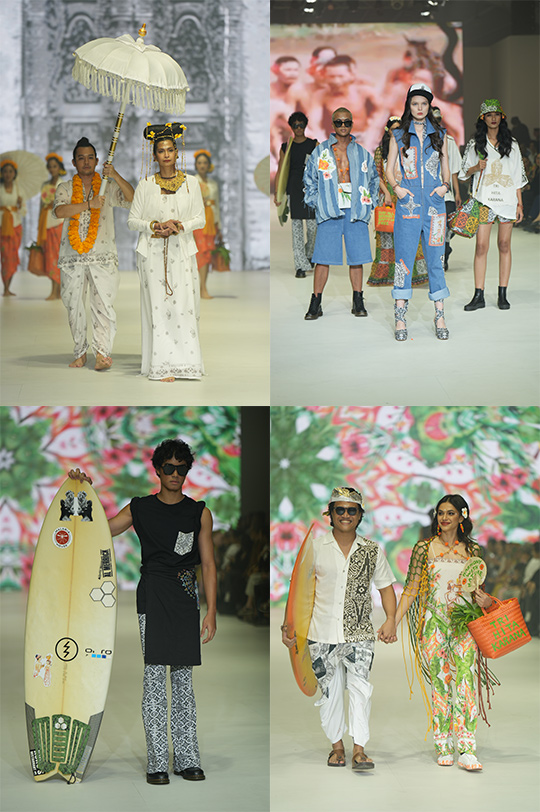 Ghea Resort By Amanda Janna
"Revival of Simplicity" terdiri dari 48 set busana hasil kolaborasi dengan empat desainer berbakat, yakni Aruna Creative, Bateeq, Frederika, dan Ghea Resort by Amanda Janna. Masing-masing desainer menampilkan 12 koleksi berbahan viscose-rayon dari APR yang berasal dari bahan terbarukan (renewable) dan dapat terurai alami (biodegradable). Para desainer mengekplorasi pemanfaatan viscose-rayon dalam berbagai gaya, mulai dari batik modern, ready-to-wear yang unik dan trendy, hingga gaya simple dengan sentuhan kontemporer.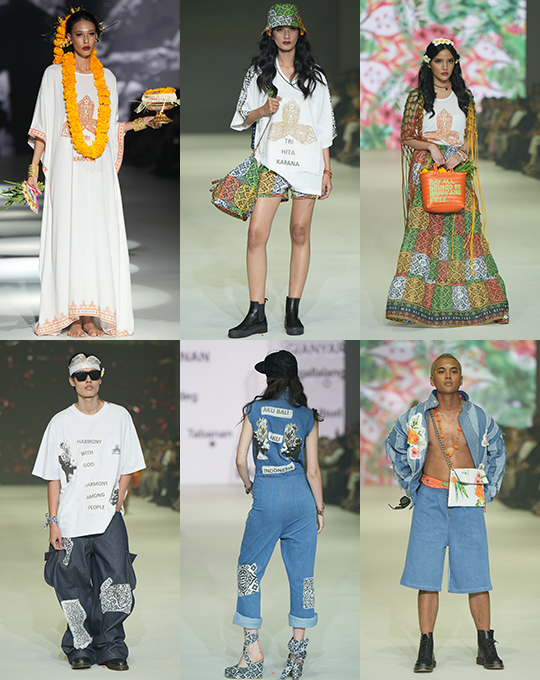 Ghea Resort By Amanda Janna

Presented Interni Cipta Selaras
Aruna Creative menghadirkan koleksi "Wastra on Denim" yang mengaplikasikan serat rayon menjadi denim dan dipadukan dengan motif batik Truntum. Terdapat rangkaian outer yang bisa di mix and match dengan gaya apapun, seperti long outer, crop outer, hingga cardigan. Cukup menarik adalah Aruna Creative memanfaatkan material serat rayon dengan maksimal. Tak hanya pada pakaian, serat rayon juga dipakai menjadi hiasan pada sandal dan kaos kaki, serta tali di ujung celana untuk memberikan efek kerut.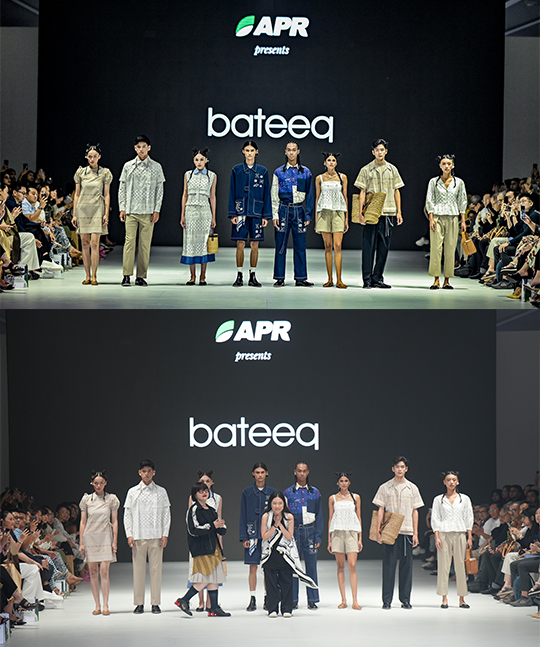 Bateeq


Bateeq
Sementara itu, Bateeq memperkenalkan koleksi "Pawon" yang menampilkan dua tema, yakni Gana dan Tampa. Pada koleksi ini Bateeq fokus menyuguhkan busana bergaya modern dengan motif kawung kombinasi floral yang dibordir. Midi dress dihiasi oleh scarf panjang menjuntai makin terlihat stylish. Ada pula kemeja lengan panjang dengan teknik patchwork yang dipasangkan dengan celana denim panjang dan dilengkapi ikat pinggang menyatu.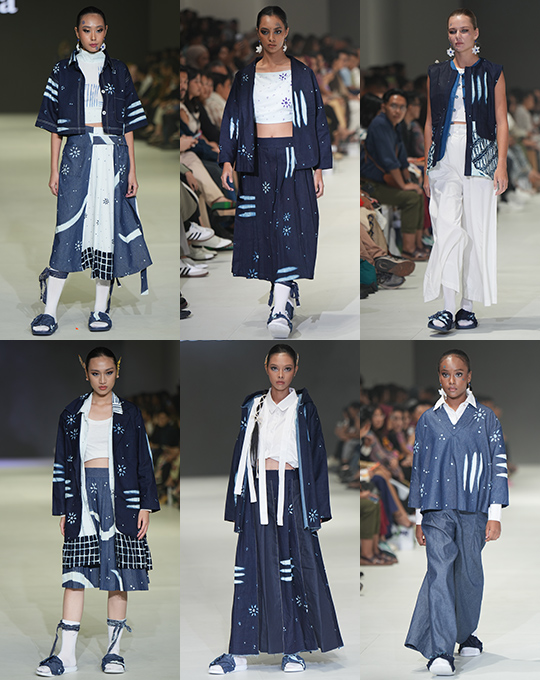 Aruna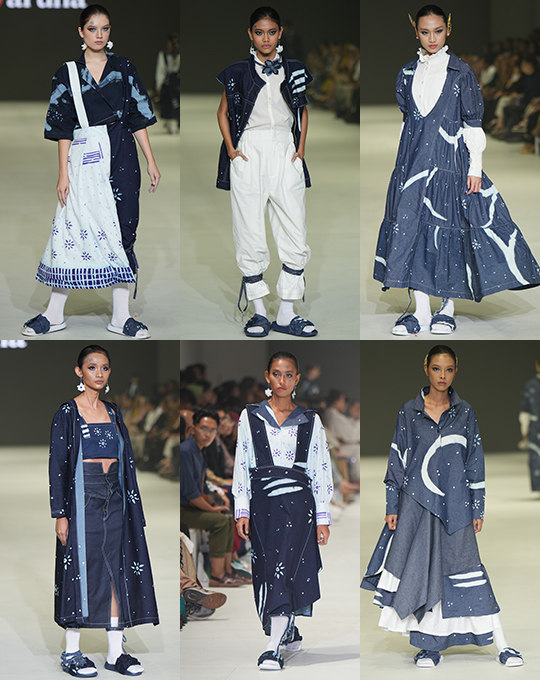 Aruna
Selanjutnya ada koleksi "Metamorfosa" dari Frederika yang menggarap bahan Iyocell, sebuah material pengembangan dari viscose-rayon. Koleksi bernuansa tropis ini memiliki rangkaian halter neck top dalam variasi warna dapat dikombinasikan dengan berbagai bawahan, seperti rok atau kulot dengan belahan tinggi. Ditambah beberapa busana bermotif bunga yang mempercantik koleksi.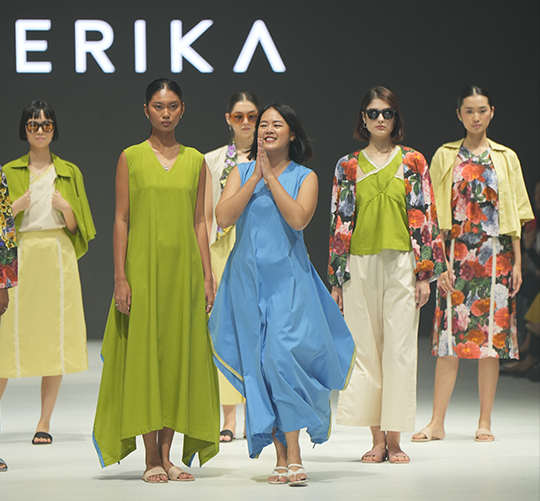 Frederika
Terakhir, ada Ghea Resort by Amanda Janna yang menampilkan konsep spiritualitas dan filosofi tradisional masyarakat Bali, yang dikenal dengan sebutan "Tri Hita Kirana". Koleksi bermaterial viscose-rayon ini dihiasi motif Poleng Bali dan Gerinsing yang didesain dalam model kebaya, casual dress, hingga jumpsuit bergaya etnik nan modis. Luwesnya variasi kreasi tekstil berbahan viscose-rayon dalam karya busana oleh empat desainer itu memperlihatkan sebuah langkah awal berkelanjutan yang bisa terus dieksplorasi oleh APR sebagai produsen serat rayon terbesar di Asia Tenggara (FE)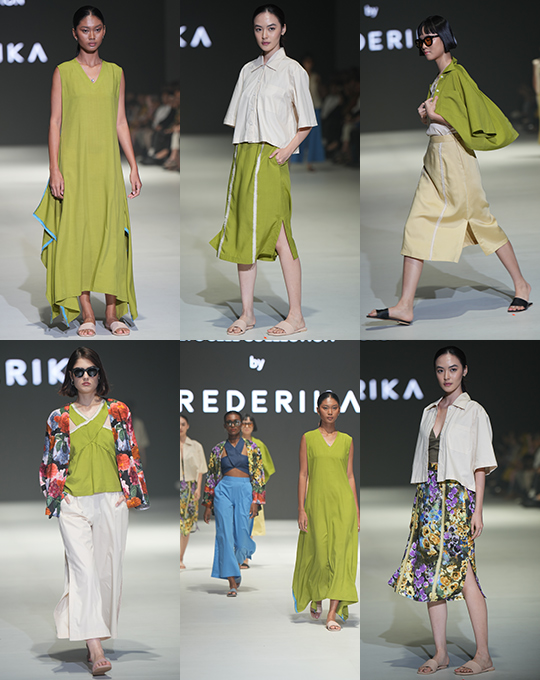 Frederika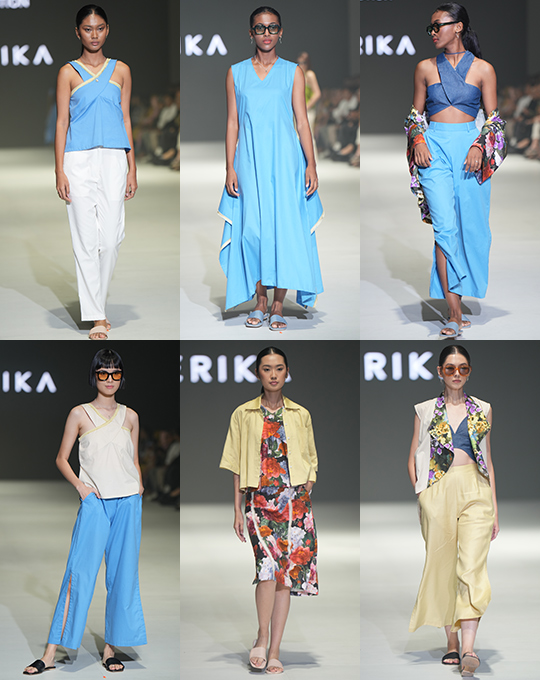 Frederika