presented by

antoniolupi  UNVEILS PREVIEW SALONE DEL MOBILE
Published by Sugar & Cream, Friday 17 March 2023
Images courtesy of antoniolupi
Flumood Sinks by antoniolupi Dress Up with Marble
A star material in so many of antoniolupi's projects, marble is back to dress up the Tuscan company's products. In fact, after Paolo Ulian's sculptural sinks, antoniolupi offers a marble and stone re-edition of five Flumood Sinks from its catalogue: Tuba, Ago85, Simplo85, Fusto,  and Albume. A new outfit designed for a public with refined tastes who love natural materials.
Eternal and timeless, marble and stone are two materials that are increasingly loved and sought after today. Endowed with great expressive power, they indeed have the power to give personality to any environment and bring any object to life. And, thanks to the latest generation of numerically controlled machines, today they can be lightened in thickness, offering designers the possibility of interpreting them in new ways. Aspects that explain why this material is so widely used by antoniolupi.
Reinterpreted with marble and stone, antoniolupi's five sinks completely change their character, turning into five sculptural monoliths. Five projects between art and design ready to take center stage.
Albume, designed by Carlo Colombo /AL Studio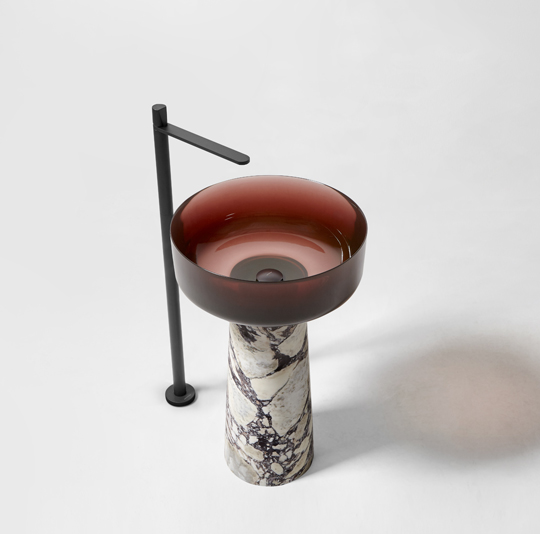 Albume by Carlo Colombo and AL Studio was born from the superimposition of different geometric shapes. Available in different combinations of materials for the basin and base, today Albume is offered in a version completely in Calacatta Viola Marble. An elegant dress that further embellishes the  project, making the basin the true protagonist of the bathroom.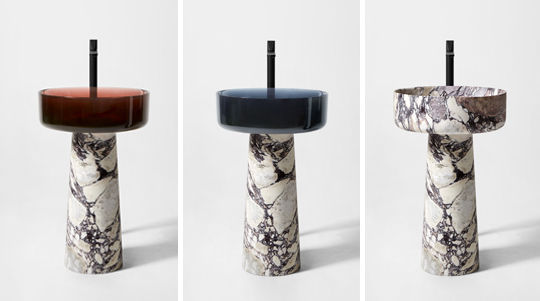 Tuba, designed by Carlo Colombo
Tuba by Carlo Colombo is a sink that seems to unfold like the stem of a flower. An organic shape that fits lightly into the bathroom, catching the eye without being too invasive. Launched in Flumood, today the sink is offered in the version in Port Laurent Marble.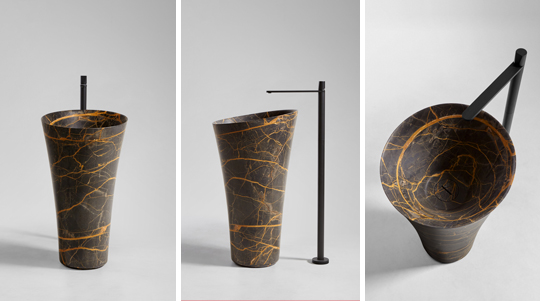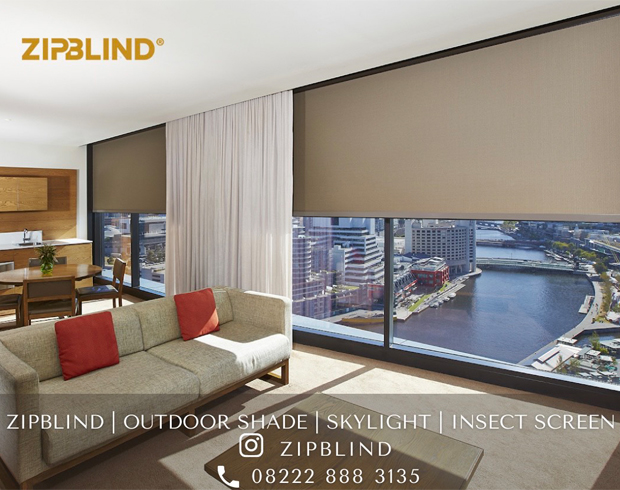 Presented by Zipblind
Ago85, designed by Mario Ferrarini
Ago85 by Mario Ferrarini is the perfect synthesis of two essential volumes. The heart of the sink is, in fact, in the delicacy with which the connection between the thin-edged circular basin and the cylindrical base that narrows upward. A pure geometry that is further enhanced by the materiality of Stone Grey Stone.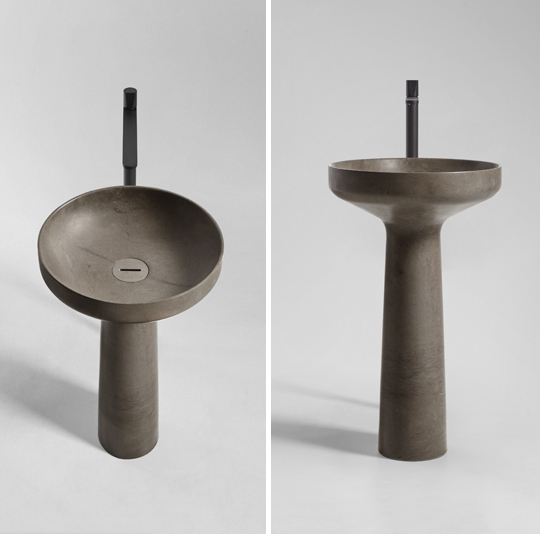 Fusto, designed by Nevio Tellatin
Fusto by Nevio Tellatin is a freestanding sink with rigorous geometry and sharp, decisive lines. In the Verde Alpi Marble version, Fusto becomes a precious object, even in its clean and essential forms.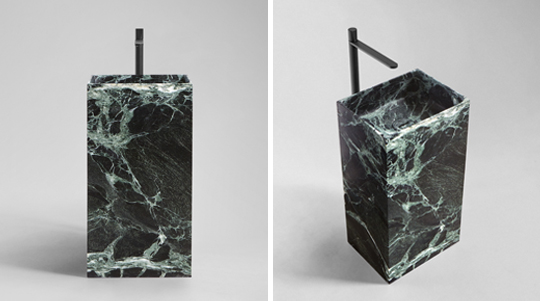 The soft and continuous shapes of some collections, the regular and absolute surfaces of other series, the expression of lightness and solidity that characterizes the image, always different, of the sinks. Timeless jewels, witnesses of an absolute beauty that goes beyond fashions and trends to reconnect man and nature, creativity and memory, design, and comfort. Unique pieces like contemporary sculptures, dialoguing with water to perpetuate the rite of purification.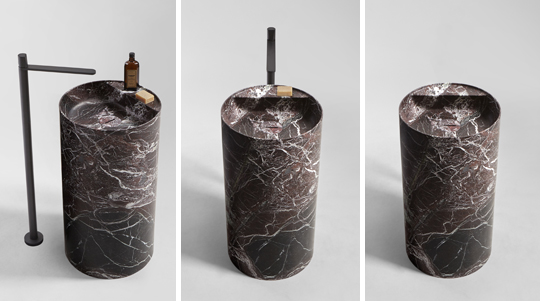 SIMPLO ROSSO LEVANTO