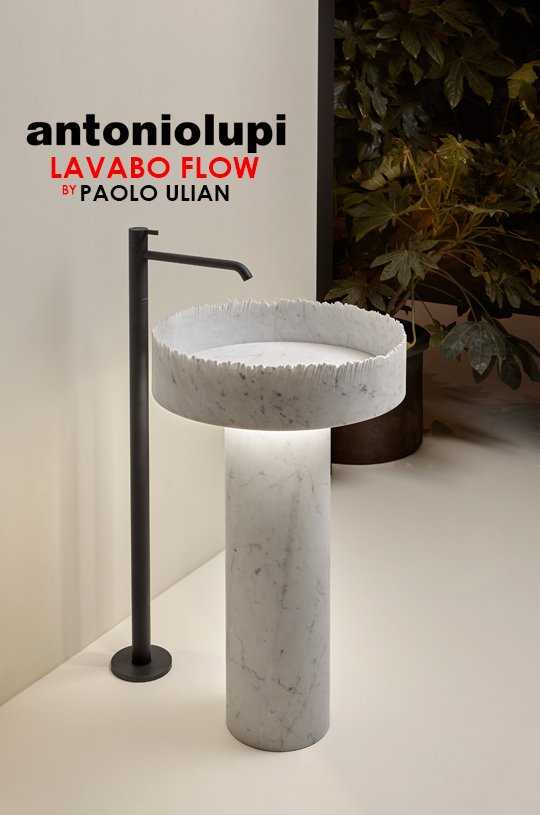 presented by

antoniolupi – LAVABO FLOW BY PAOLO ULIAN
Published by Sugar & Cream, Wednesday 31 May 2023
Images courtesy of antoniolupi
A Marble Sink With Irregular Curvilinear Waves
"Lavablo FLOW is not a normal sink," is how Andrea Lupi, CEO of antoniolupi describes it "It is an experimental object of marble sink". Flow is a sink shaped by the force and fluidity of water whose form it naturally takes, creating a symbiotic relationship between machine and worked material, there where the boundary between one and the other is lost to give life to new and unexplored formal balances.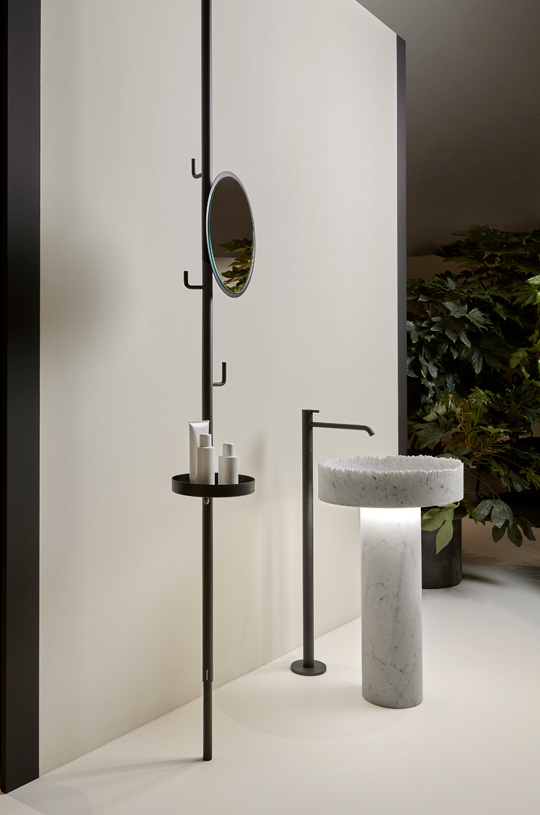 The concept stems from the observation of a particular processing characteristic of the water-jet machine. This machine tends to spontaneously create irregular curvilinear waves in relief on the surface of marble that can ideally resemble the frayed effect of a fabric pleat. Usually, this feature is considered as a defect to be avoided, but if we reverse the perspective from which it is observed, it can translate into a virtuous feature and turn into a new aesthetic quality.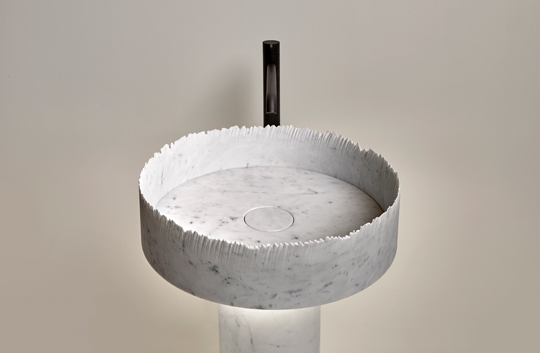 Presented by Zipblind
Waterjet cutting also offers greater optimization of the material processed, and from a single block of marble it is possible to obtain three or more sinks of different diameters, one inside the other like matryoshkas and not just one as in traditional processing. Each sink is distinguished by its own special aesthetic that makes it a unique piece, unrepeatable.