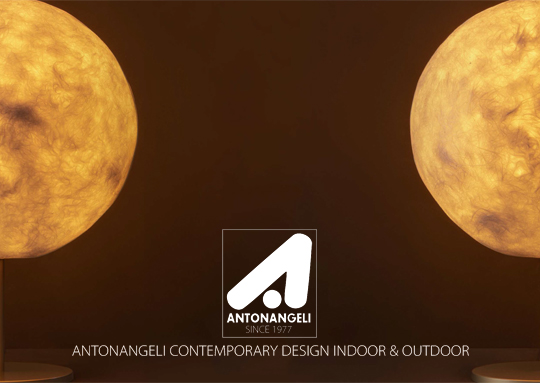 presented by

Antonangeli 2021 Indoor/Outdoor Contemporary Design Collection
Published by Sugar & Cream, Friday 12 November 2021
Text by Auliya Putri, Images Courtesy of Antonangeli
Stunning & Exquisite
Let there be lights! And illuminate your garden!

Sebuah nama yang sudah tidak asing pada dunia pencahayaan ialah Antonangeli. Label asal Italia ini menyajikan pencahayaan dengan desain inovatif berdasarkan prinsip bahwa pencahayaan harus melampaui fungsionalitas. Oleh karena itu, seluruh koleksinya memiliki kepribadian yang kuat dan mampu menggoda emosi.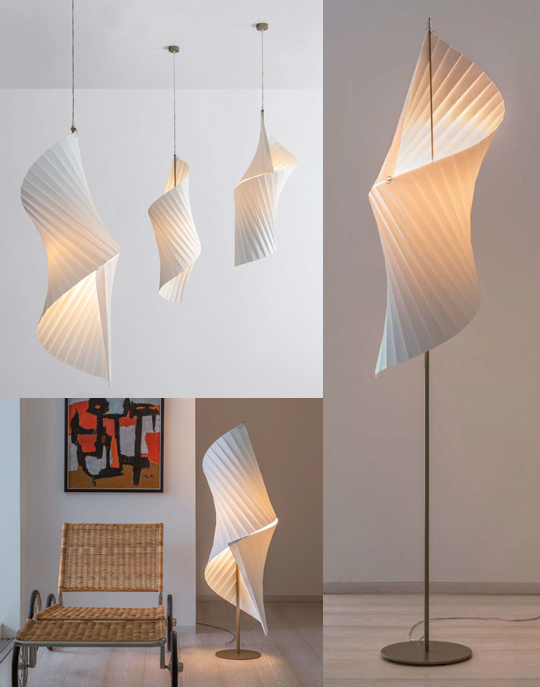 Kaj

Presented by Interni Cipta Selaras
Dan bertepatan dengan ajang Milan Design Week 2021 bulan September lalu, Antonangeli memamerkan koleksi indoor maupun outdoor terbarunya. Mengusung tema besar desain kontemporer, koleksi mereka hadir dengan bentuk yang menawan memenuhi kebutuhan dengan tampilan yang menyenangkan.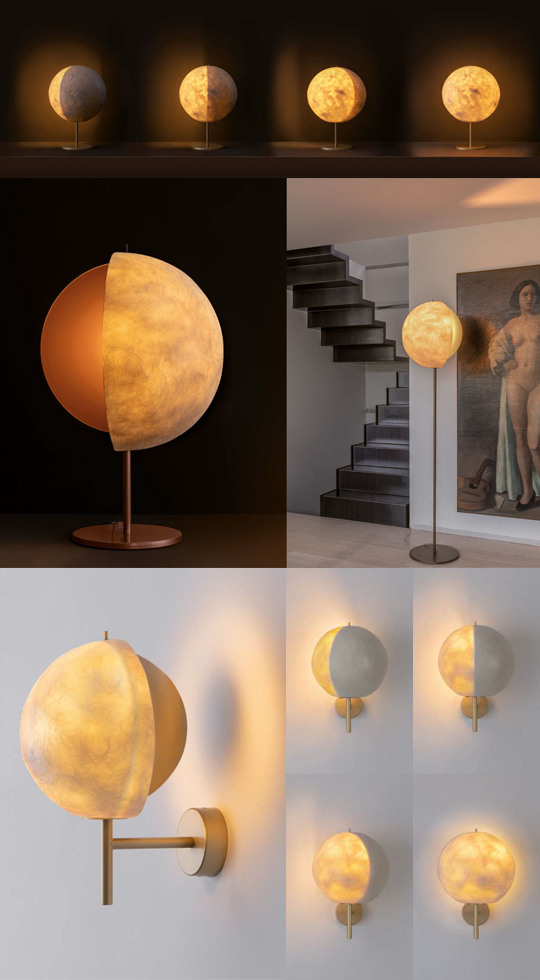 Lunae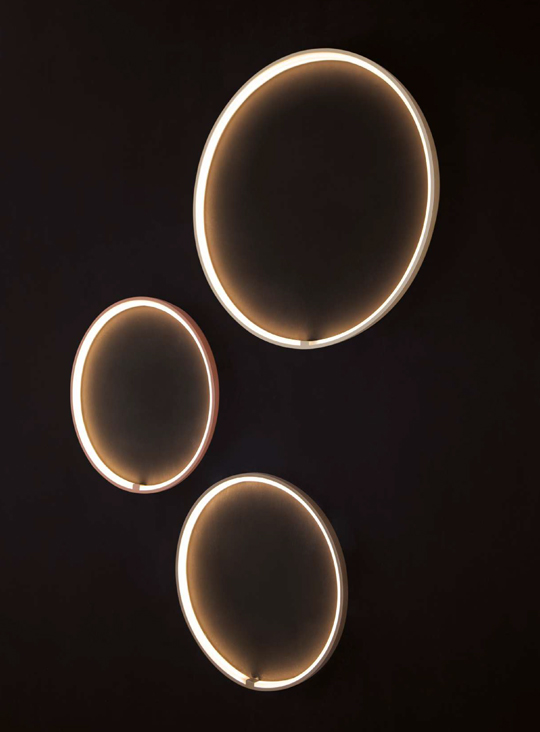 Hula Hoop
Koleksi diantaranya ialah karya dari Akamine Hidetoshi pada tahun 1994, Kaj, yang kembali hadir tahun ini dan masih mempertahankan keunikan bentuk yang terinspirasi dari seni asal Jepang yaitu origami. Lalu koleksi indoor lainnya ialah Lunae dan Hula Hoop karya dari Gianfranco Marabese. Lunae sendiri seperti namanya memiliki bentuk yang mengingatkan kita pada bulan. Dimana lampu ini memiliki dua bagian luar yang bisa berputar menciptakan desain fase bulan, menghasilkan proyeksi cahaya yang berbeda. Sedangkan Hula Hoop merupakan sebuah lingkaran dengan cincin yang tampak mengambang, menyebarkan cahaya dengan lembut.


Libera
Selain kedua koleksi tersebut, Gianfranco juga merancang Libera, sebuah koleksi multifungsi yang bisa dipakai untuk indoor maupun outdoor. Lampu ini diposisikan dalam sangkar baja dan memberikan efek "mengambang" pada sumber cahaya. Tak berhenti disitu, desainer pun merancang Regolo dan Soffio, pencahyaan luar ruangan dengan keunikan bentuk masing-masing. Regolo hadir dengan penawaran cahaya yang fokus. Bentuknya yang kecil dan dapat menghadap ke area sesuai kebutuhan, memungkinkan lampu ini untuk menyorot detail lanskap dengan baik. Dan Soffio merupakan lampu yang didesain untuk menyatu dengan alam. Bentuknya yang menyerupai bunga menjadikan koleksi ini sebagai protagonis yang bijaksana dalam kegelapan.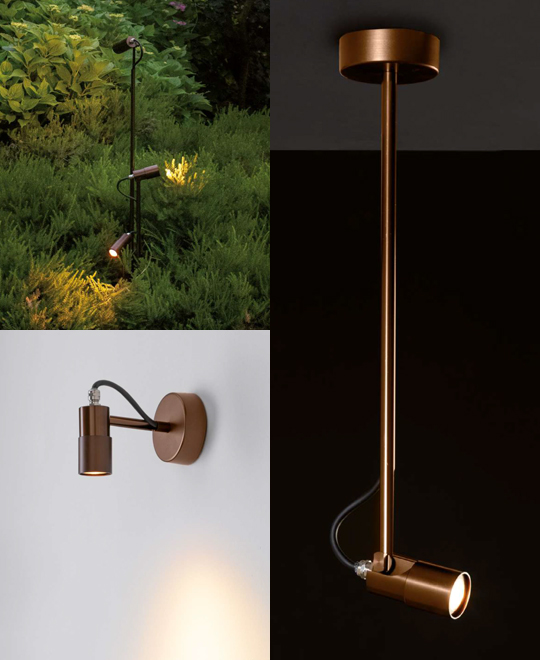 Regolo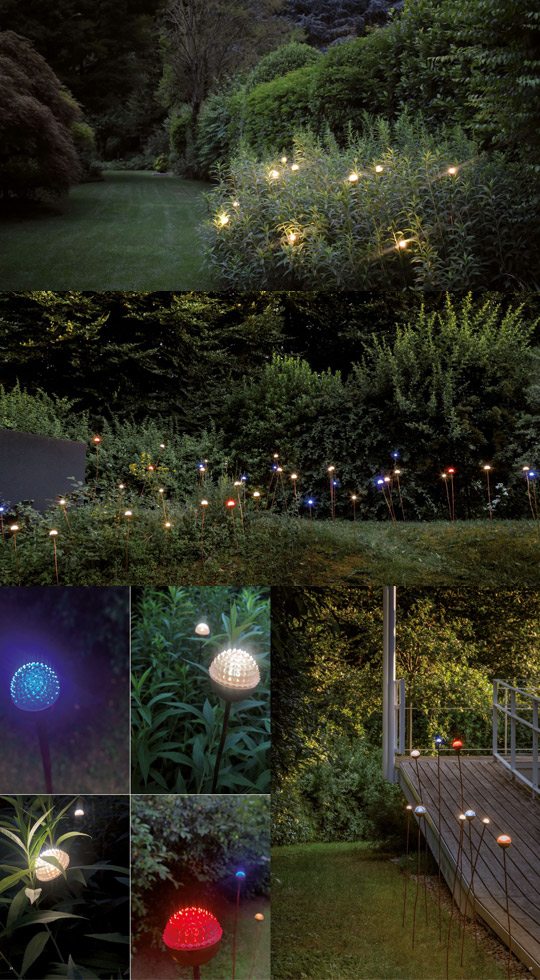 Soffio
Koleksi selanjutnya ialah Concreta oleh Sara Moroni. Memang sudah banyak pencahayaan yang memakai concrete sebagai material utamanya, namun koleksi ini menyampaikan keindahan bentuk yang dapat menyatu dengan baik. Seperti pot bunga yang mengurucut, koleksi ini menampung sumber cahaya yang memproyeksikan cahaya dengan lembut. Karakternya yang kuat dirancang untuk menghormati alam juga dapat meningkatkan dekorasi area dengan praktis.