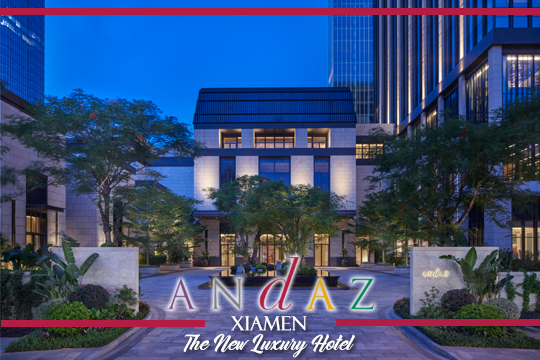 presented by

Andaz Xiamen – The New Luxury Hotel
Published by Sugar & Cream, Friday 16 October 2020
Text by Farida Esti, images courtesy of Andaz Xiamen
A Modern Mansion Inspired by Tropical Nanyang style
Where old meets new and east meets west, kiranya menjadi kalimat tepat untuk menggambarkan hotel Andaz Xiamen di Cina Selatan yang baru saja dibuka pada September 2020. Hotel yang berada di bawah naungan Hyatt Hotels Corporation ini menghadirkan desain modern yang terinspirasi oleh gaya tropis Nanyang. Keindahan desain bangunan dirancang oleh JID, firma desain ternama yang didirikan oleh desainer kebanggaan Indonesia, Jaya Ibrahim.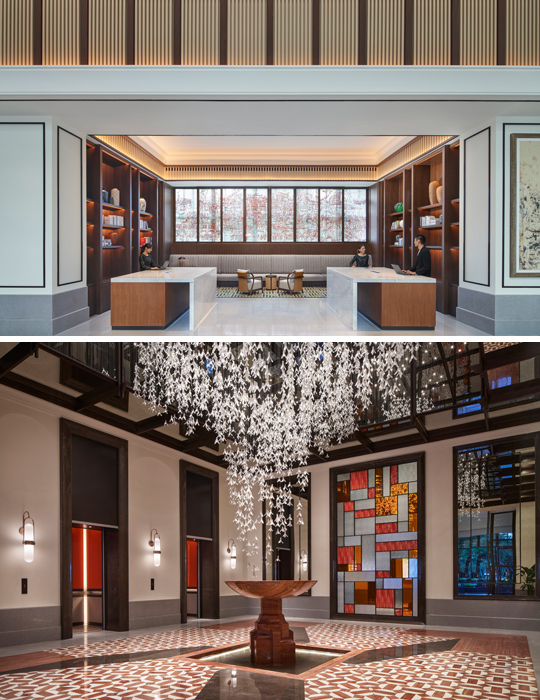 Front Desk | Elevator Hall
Seperti kebanyakan model rumah di kota Xiamen, Andaz Xiamen dibangun dengan plafon yang tinggi, detil melengkung, serta area keluarga yang terhubung dengan taman. Bentuk plafon di beberapa area terinspirasi oleh pergola dan teralis yang bermaksud ingin menonjolkan kesan outdoor. Didukung dengan adanya karya seni bertema flora dan fauna dari seniman lokal di berbagai sudut ruangan.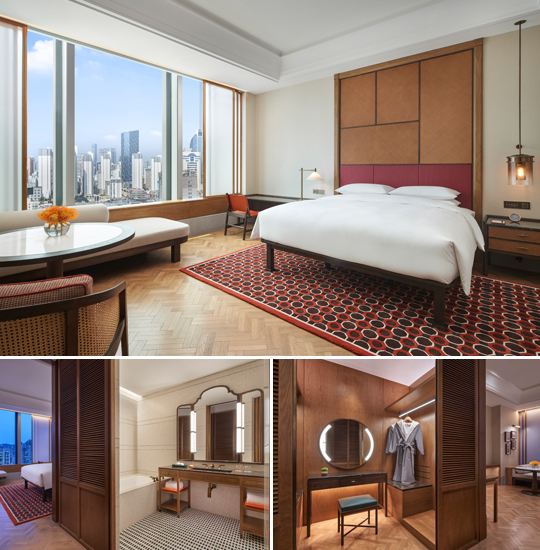 Guestroom | Bathroom | Cloakroom (Standard Room)

Presented by Interni Cipta Selaras
Gaya tropis Nanyang nampak mendominasi interior hotel, hal ini terlihat dari penggunaan terrazzo, kisi-kisi kayu, pola anyaman rotan, hingga pemilihan lantai dan karpet motif grafis. Tak terkecuali area kamar tidur, sebanyak 304 kamar termasuk 20 suite dengan living room terpisah, turut memadukan sisi modern dengan gaya tropis Nanyang. Ruangan bernuansa putih ini dipadankan dengan material yang nyaman dengan tekstur natural. Seperti panel dinding dari anyaman bambu, kisi-kisi kayu, hingga armchair berbahan rotan.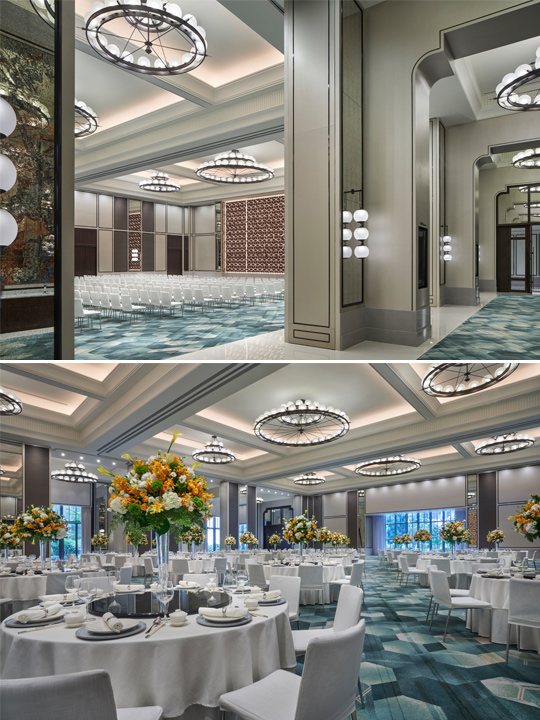 Ballroom Meeting | Ballroom Banquet
Andaz Xiamen memiliki restoran dan kafe sebagai tempat pengunjung bersantap. Ialah No. 101 Chinese Restaurant yang menyajikan menu spesial Minnan and Chaoshan. Restoran ini juga mengadopsi elemen desain Nanyang, seperti plafon berbahan rotan dan lantai motif grafis. Jika ingin menyantap hidangan ringan, Anda bisa memilih Andaz Lounge, sebuah kafe di mana cahaya matahati, tanaman tropis, dan karpet grafis berkumpul lalu memancarkan energi khas Nanyang.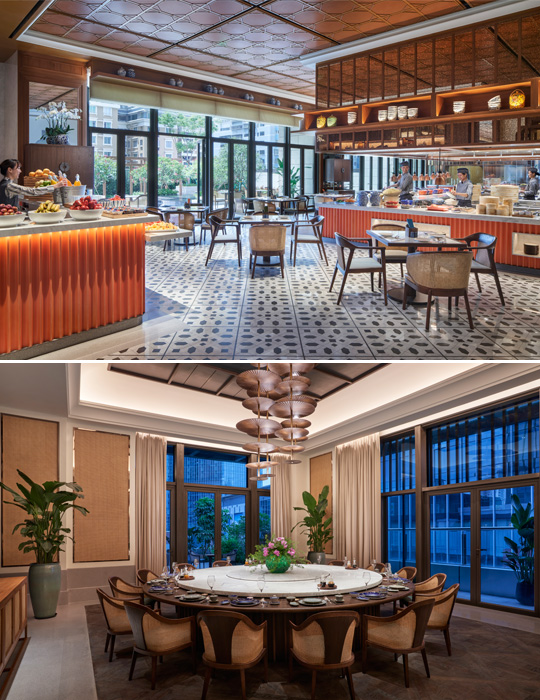 Restaurant 101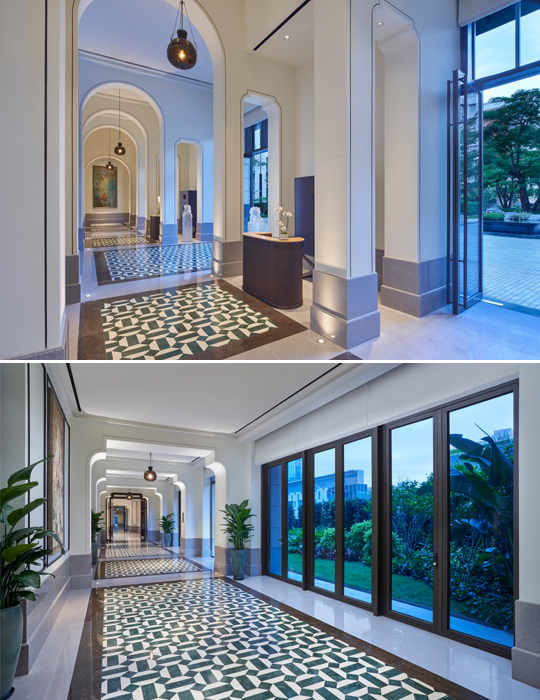 Hallway Ground Floor | Hallway 3F