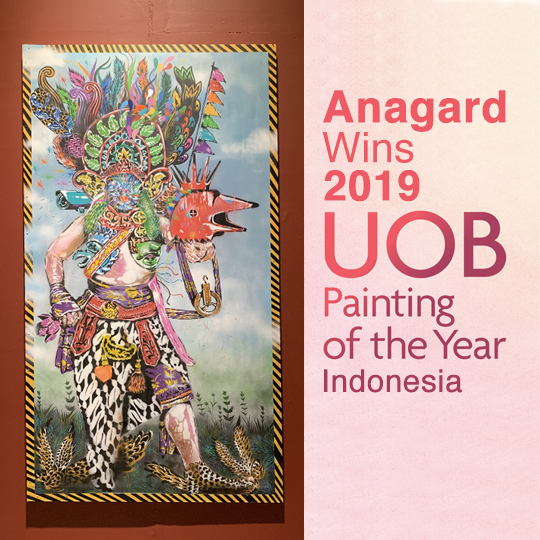 presented by

Anagard Wins UOB Painting of the Year 2019 Indonesia
Published by Sugar & Cream, Tuesday 29 October 2019
Text by Auliya Putri, Images Courtesy of UOB Indonesia
"Welcome Perdamaian, Goodbye Kedengkian"
Edisi 2019 untuk UOB Painting of the Year Indonesia dimenangkan oleh seniman graffiti, Anagard, melalui karya berjudul "Welcome Perdamaian, Goodbye Kedengkian".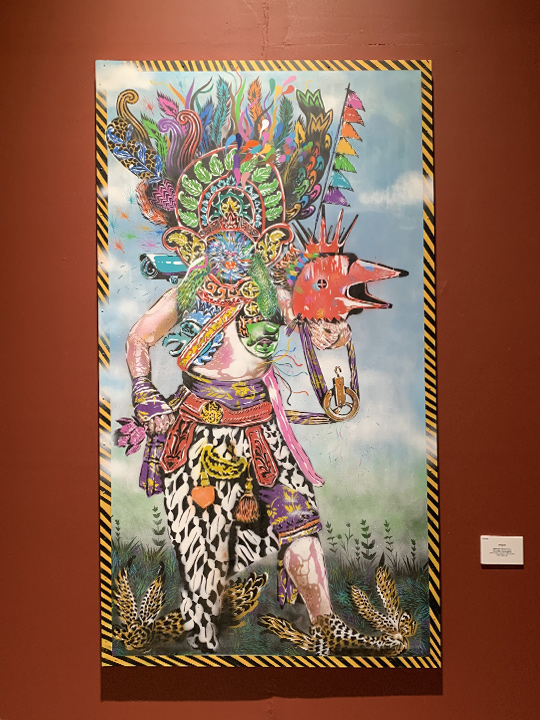 Anagard
Menjadi pemenang dari empat finalis kategori Perupa Profesional, Anagard menjelaskan bahwa karyanya terinspirasi dari sebuah rumah ibadah di Magelang yang dikenal dengan nama Bukit Rhema. Di rumah ibadah ini siapapun boleh datang, dari berbagai negara maupun latar belakang, untuk mengeksplorasi spiritualitas diri. Melalui lukisan ini, seniman menggambarkan arsitektur unik dari Bukit Rhema yang memang memiliki atap berbentuk kepala merpati sebagai simbol perdamaian.
Selanjutnya Ia mengatakan bahwa dengan karyanya ini semboyan Bhinneka Tunggal Ika tercermin dengan jelas. Sehingga pesan persatuan dan perdamaian khususnya di Indonesia tetap terjaga dengan baik. "Sebagai perupa profesional, saya ingin secara bebas mengekspresikan perlunya memiliki kesadaran dan apresiasi terhadap pluralisme yang sesuai dengan semboyan bangsa kita. Hari ini, saya bangga dapat menerima penghargaan UOB Painting of the Year 2019 dan saya sangat menantikan kesempatan untuk mewakili Indonesia dalam ajang UOB Southeast Asian Painting of the Year Award di Singapura bulan depan," ujar Anagard.
Karya-karya dari 50 finalis UOB Painting of the Year bisa Anda saksikan di Ruang Pamer Temporer Museum Nasional Indonesia hingga 31 Oktober 2019.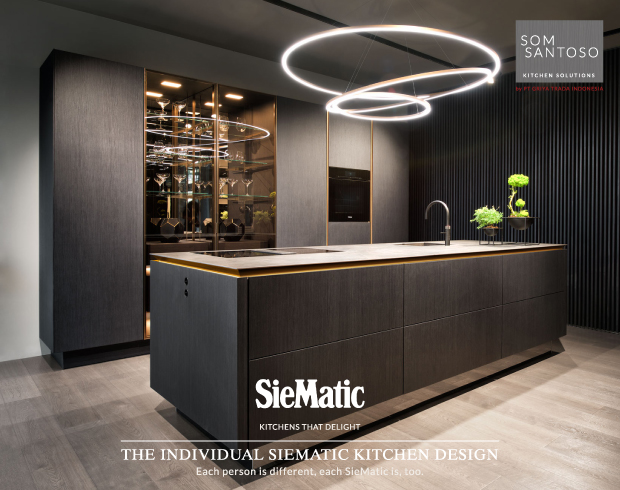 Presented by Som Satoso
Agung Hujatnikajennong sebagai salah satu juri dalam perlombaan ini pun mengatakan bahwa teknik stensil pada aluminium yang unik yang dipersembahkan Anagard telah menarik perhatian para juri selain isu sosial yang disiratkan. Karya yang penuh dengan unsur tradisional Indonesia ini menjadi sebuah perayaan keberagaman individu dan sebuah pesan untuk tetap hidup bertolerasi dengan satu sama lain.
Selain Anagard, ada juga Muhammad Yakin yang memenangkan UOB Most Promising Artist of The Year 2019 Indonesia untuk karyanya berjudul "Human, Human, Human, Copy of Mimetic Desire". Karya ini pun menggambarkan sebuah hasrat dalam diri manusia dalam merefleksikan perjalanan penemuan jati diri sebagai individu yang ingin menemukan identitasnya.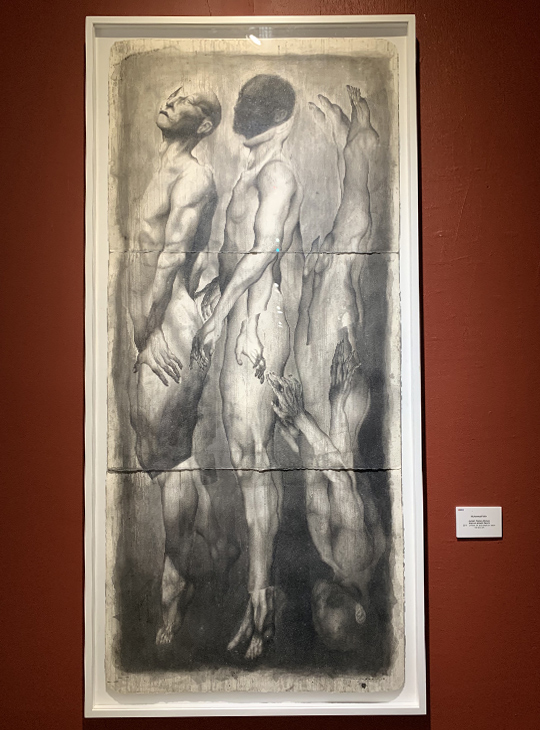 Muhammad Yakin