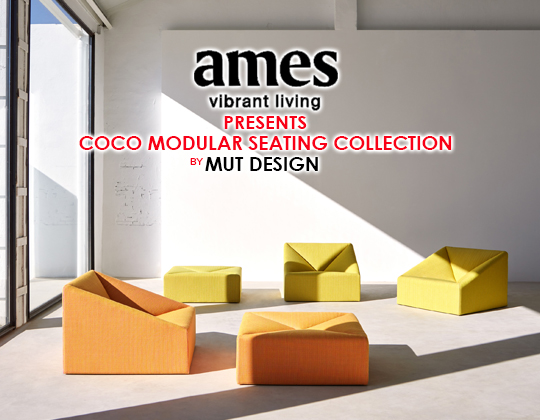 presented by

ames PRESENTS COCO MODULAR SEATING COLLECTION BY MUT DESIGN
Published by Sugar & Cream, Wednesday 03 May 2023
Images courtesy of  ames
Extraordinary Design Inspired by Origami
For the new year 2023, ames presents MUT Design's first upholstered seating collection, Coco , for indoor and outdoor use. The new collection consists of a foam core finished with hand-woven covers and includes armchair modules, footstools and tables that can be flexibly arranged. With this new collection, the German – Colombian label responds to the growing demand for modular seating furniture. The geometric, unconventional designs of the Coco Collection are reminiscent of a folded origami paper and thus clearly differentiate themselves from a classic sofa landscape.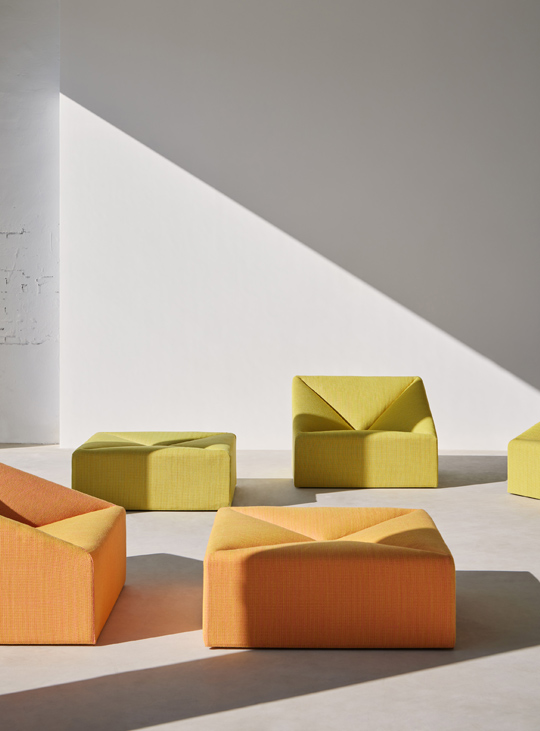 The come Coco s paper game, which is popular in Latin American countries, served as inspiration for this unique design. When playing this game, children open a folded origami paper with their fingers to find hidden answers to their questions on the inside. Design studio MUT is known for experimenting with everyday objects in order to redefine them. The result of their latest collaboration with ames is the Coco Collection, a completely new type of seating furniture with matching stools and tables. The collection is characterised by an interplay of clear basic forms, soft curves and bright colours.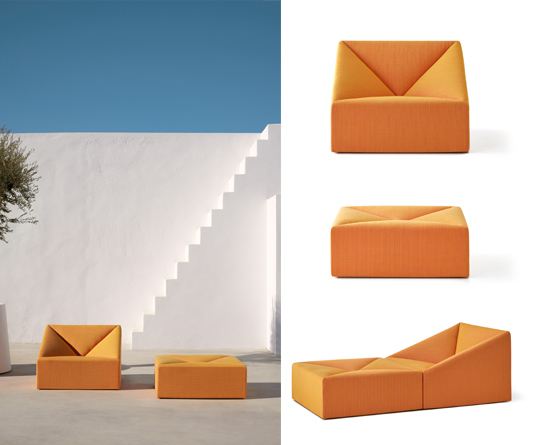 The various modules consist of a foam core finished with hand-woven covers. The textile cover is made of dyed acrylic yarns, which are woven on a horizontal handloom in the Bolívar region, located in the north of Colombia. In an elaborate process, each of the four basic colours is interwoven with five threads of selected yarns in contrasting colours that range from pale to bright nuances. The resulting patterns and colour variations allow for various combination options.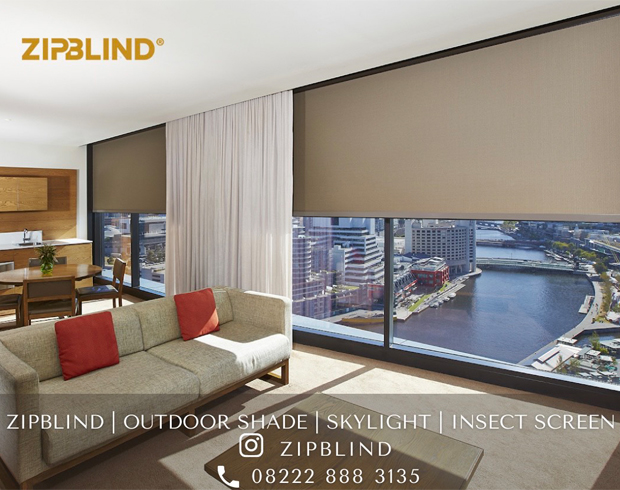 Presented by Zipblind
 "By changing just one single thread, the patterns in the wefts become very vibrant. The bright colours create depth and perspective. You get the impression that the fabric is constantly changing," says MUT Design.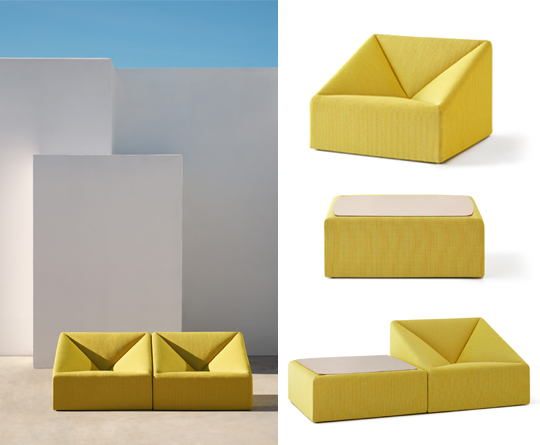 Together with the rounded edges and concealed seams, the vibrant expression of the coloured textiles form an exciting contrast to the clear lines of the furniture. Thanks to the simplicity of the design, the Coco furniture blends in harmoniously on hotel terraces, in lounges or in the garden at home. Indoors or outdoors, the Coco Collection invites you to unwind in comfort and conveys the notion of the relaxed Colombian way of life to its users. Armchairs, footstools and tables are available in many different colour schemes and can be individually combined with each other.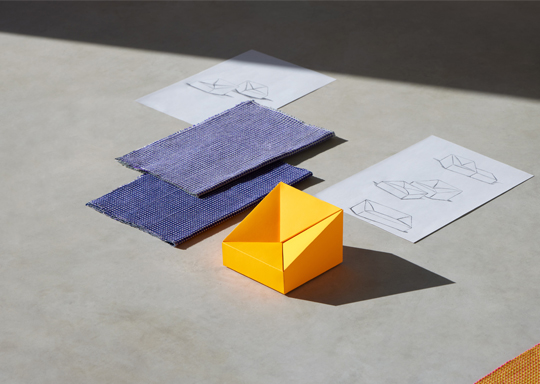 Colours:
Mint / Silverygrey / Black
Green / Grey / Black
Violet / Pale Blue / Black
Purple / Silver / Black
Yellow / Orange / Silver
Pink / Yellow / Orange
Maße:
Armchair:
70 x 70 x 46 cm
Footstool:
70 x 70 x 20 cm
Table:
70 x 70 x 20 cm