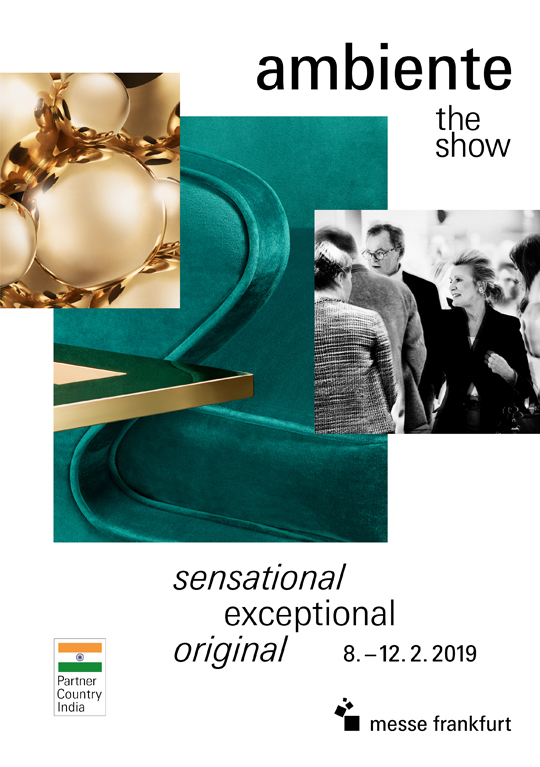 Ambiente Frankfurt 2019
Published by Sugar & Cream, Tuesday 30 October 2018
Text by Auliya Putri, Images Courtesy of Messe Frankfurt Exhibition GmbH
Frankfurt am Main, 8 to 12 February 2019
Ambiente Frankfurt, pameran dagang internasional, menyapa kembali dan akan diadakan pada tanggal 8 – 12 Februari 2019. Pameran yang sudah berlangsung selama ratusan tahun ini akan menghadirkan peserta pameran dari 90 negara yang menyajikan tren terkini dan inovasi terbaru dalam dunia desain.
Simak juga mengenai review dari ajang Ambiente Frankfurt, February 2018 lalu di sini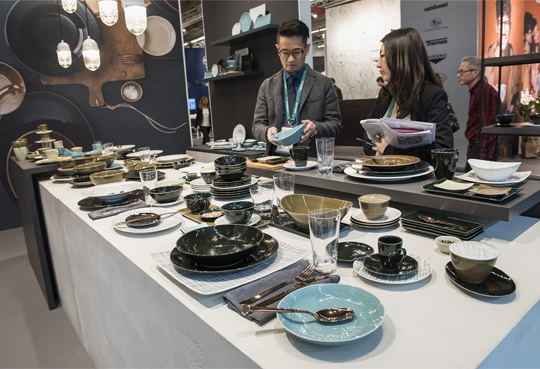 Seperti sebelumnya, pameran ini menghadirkan beragam produk yang terbagi dalam tiga kategori yaitu Living, Dining, dan Giving. Dimana di dalam Living, Anda bisa menemukan solusi untuk konsep dan gaya interior meliputi furnitur, aksesoris, dekorasi, hingga tekstil. Lalu di dalam Giving, Anda ditawarkan pada produk-produk ketegori gifts & premium, sebut saja perhiasan, tas, dompet, ataupun kerajinan tangan lainnya. Di dalam Dining, Anda bisa menemukan pilihan untuk pengalaman makan yang lebih istimewa, di sini Anda disuguhkan koleksi perlengkapan masak inovatif hingga peralatan makan yang unik.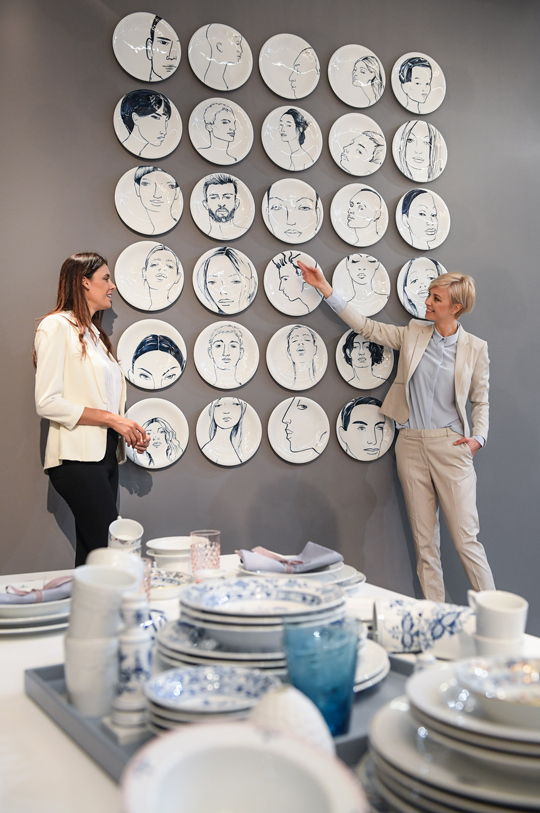 Tak sampai disana, Ambiente 2019 ini juga menggelar acara pendukung lainnya seperti ajang penghargaan Design Plus, German Design Award, Kitchen Innovation of The Year-The Consumer Award, dan The Trend Show. Semua bisa Anda akses jadwalnya dengan mengunjungi situs https://ambiente.messefrankfurt.com/frankfurt/en.html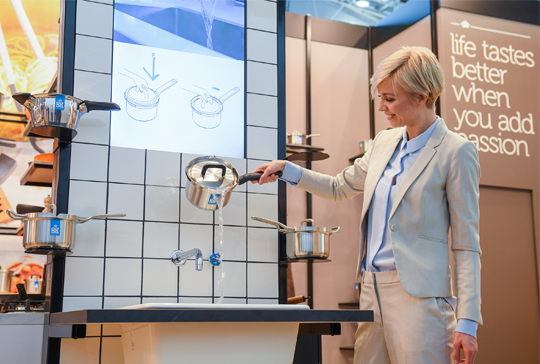 Salah satu yang berbeda pada pagelaran Ambiente 2019 kali ini ialah turut berpartisipasinya Negara India sebagai partner country yang akan membawa ide-ide desain, menggabungkan tradisi kerajinan dengan modernitas, yang dipresentasikan secara khusus di Partner Country Day. Selamat kepada India!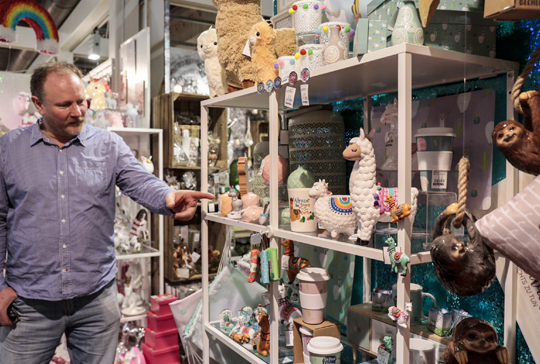 Ambiente mencatat pada tahun 2018, sebanyak 4.376 peserta dari 88 negara berpartisipasi dalam ajang ini, dan sebanyak 133.582 pengunjung yang datang dari 168 negara. Rasanya, Ambiente ini memang merupakan sebuah media bisnis yang ideal dan sangat berpotensi.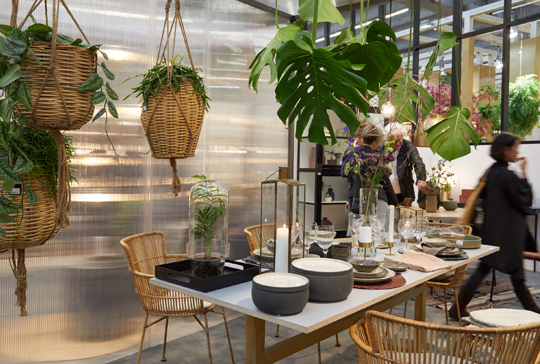 See you in Frankfurt!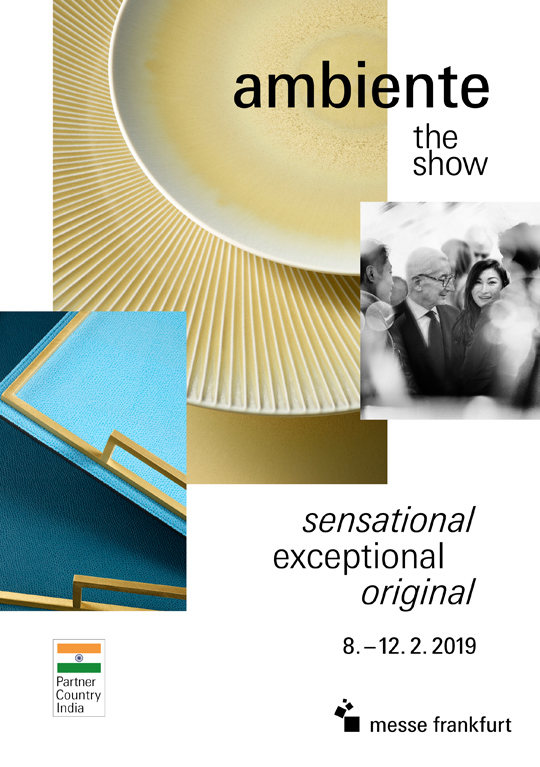 Ambiente 2019 Key Visual Dining


Ambiente 2019 Key Visual Giving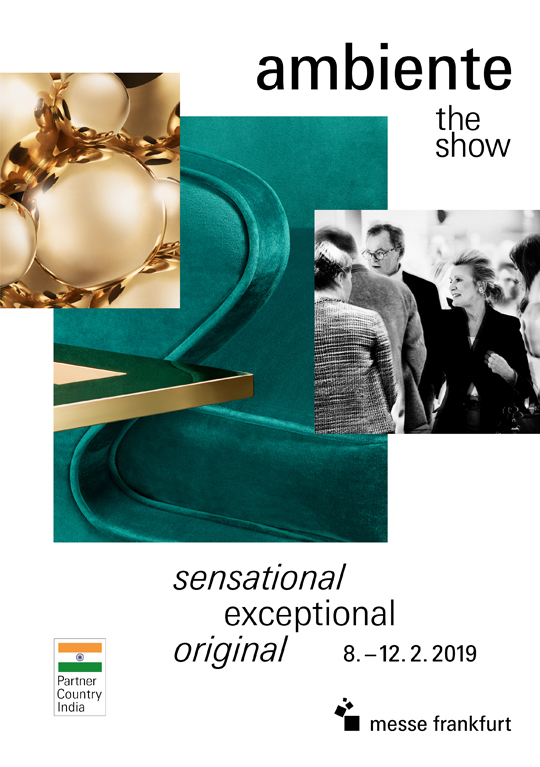 Ambiente 2019 Key Visual Living