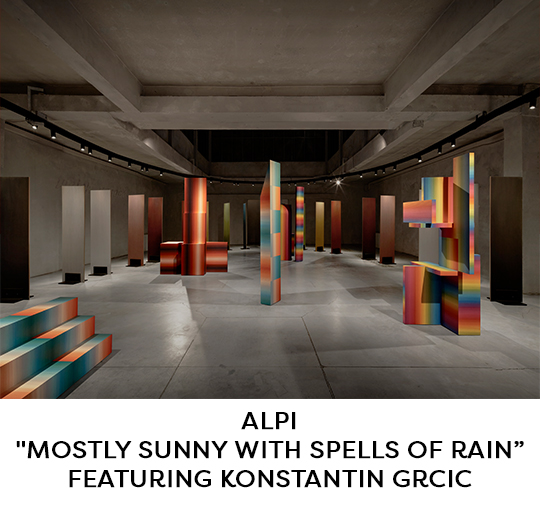 presented by

ALPI – "MOSTLY SUNNY WITH SPELLS OF RAIN" FEATURING KONSTANTIN GRCIC
Published by Sugar & Cream, Wednesday 08 November 2023
Images courtesy of ALPI
The Autumnal Exhibition by ALPI at Rimessa del Fiori via S. Carpoforo 9. Milan
ALPI presented the results of its new collaboration with Konstantin Grcic in an exhibition titled "Mostly Sunny with Spells of Rain" on 24 October 2023 in Milan. ALPI has chosen to present his designs in a new location with industrial charm in the heart of Milan: the Rimessa dei Fiori.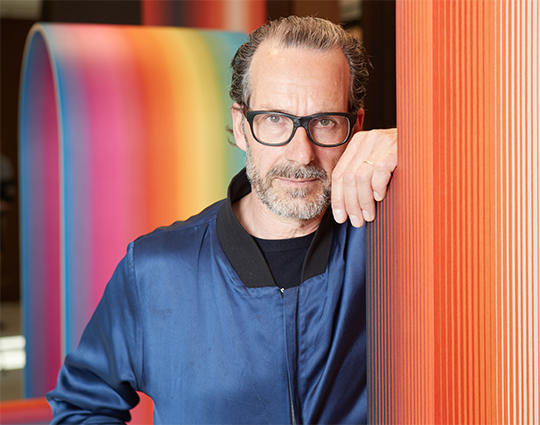 Konstantin Grcic

This will be the fifth annual exhibition organised by ALPI, an autumnal initiative that celebrates the fruitful connection between industry and design. After Martino Gamper with the Ettore Sottsass veneers, Alessandro Mendini, Piero Lissoni, and Ron Arad, ALPI has asked Konstantin Grcic, a designer with in-depth knowledge of wood, to interpret ALPI veneer. His approach is artistically and technologically innovative.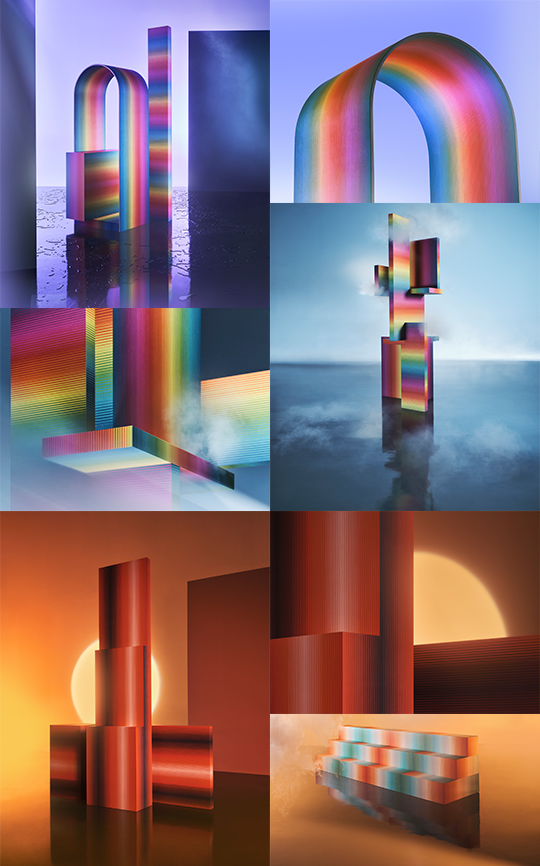 These collaborations are a fundamental opportunity to present unique projects by architects and designers invited by ALPI to give shape to its veneers. Vittorio Alpi, the company's president, conceived the partnerships to give three-dimensionality to ALPI products. The resulting one-off objects, a blend of art and design, communicate the company's outlook and vision of the future.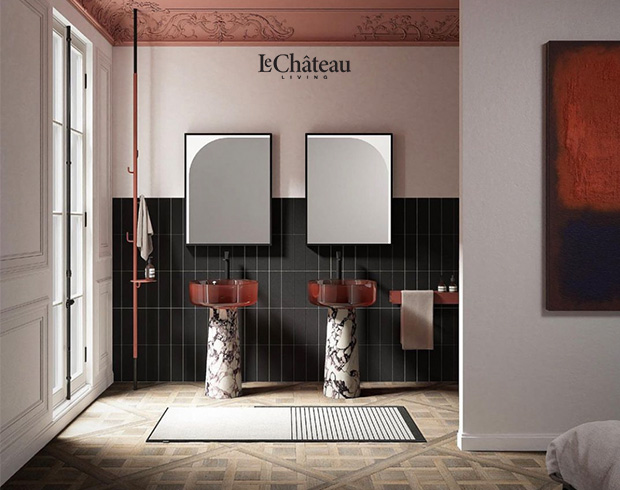 Presented by LeChateau Living
"This is the fifth episode in a series where we ask a person who has already conceived new veneers for the company to design objects using their wood. The aim is to illustrate the possibilities of our veneers by offering free rein to creativity. After Gamper, Mendini, Lissoni and Arad, we are introducing objects by Konstantin Grcic, a versatile designer gifted with great attention for detail," says Vittorio Alpi.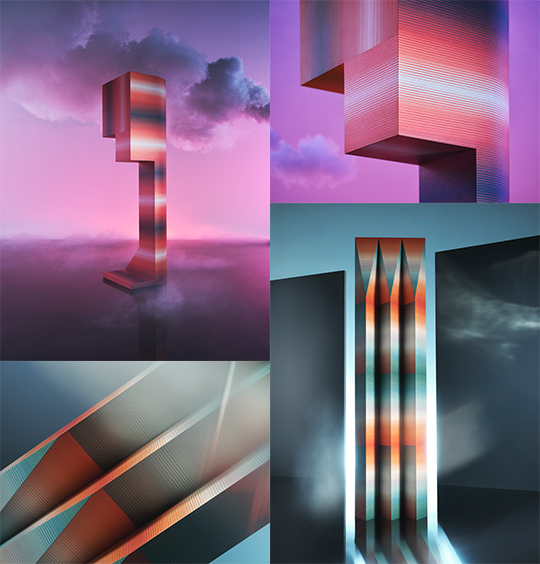 Grcic's design expression uses geometric shapes, formal rigour and functionalism to create minimal objects without superfluous features. "Mostly Sunny with Spells of Rain" displays a series of mostly vertical totems made of irregular volumes with sudden shifts of angle. The six full-scale pieces are uniquely sculptural, allowing viewers to appreciate how ALPI wood promotes inventiveness on surfaces of different size, grain direction and angulation.
The totems are covered with a collection of three wood veneers designed by Grcic: Arcobaleno and Raggiosole, both of which were presented at the latest Milan Furniture Fair, and the new veneer Nebbia Mattutina, which is being shown to the public for the first time on this occasion.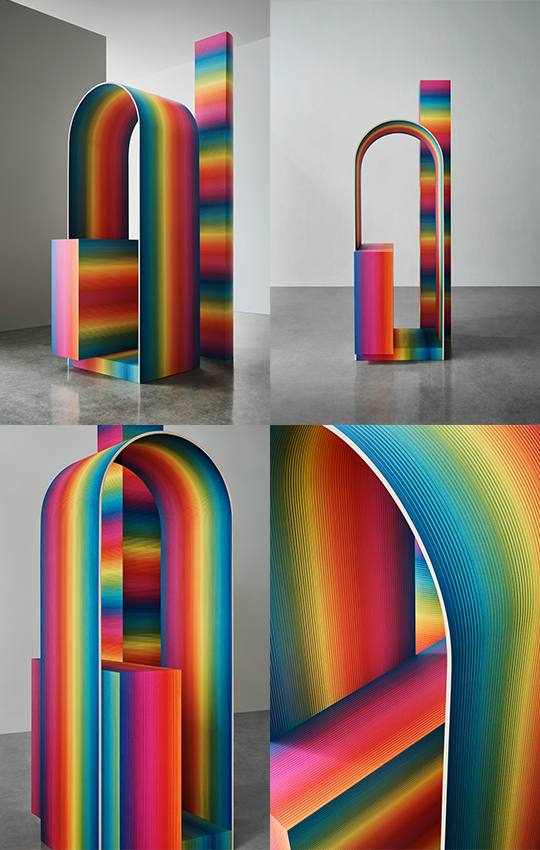 The veneers designed by Grcic are the result of lengthy research and development applied to colour, a fundamental ingredient of production culture at ALPI. Grcic experimented within the R and D department for many months, focusing on a way to blend one colour into another and alternate them in a programmed sequence. From a distance, the effect is a perfect ombré; from close up, it gives the illusion of almost natural veining.
The veneer Arcobaleno (Italian for "rainbow") is composed of multiple hues like the iris of an eye, lively and cheerful, obtained by a progressive change from blue to green, yellow, orange, red, magenta, purple and again to blue. The warm tonalities of the Raggiosole (Italian for "sunbeam") are more serious but just as powerful aesthetically. From red-orange they meld into ivory, orange-red and black, and are then repeated.

The new veneer Nebbia Mattutina presented for the first time during this exhibition, blends warm and cool colours in an alternated sequence of light blue, red, orange and white. The three decorative woods are very different but have in common a strong look. Each makes a striking visual impact.
The wood veneers designed by Grcic demonstrate the company's unbelievable ability to concretise designers' creativity. Colour studies are part of the corporate culture at ALPI, but never has it gone as far as with Konstantin Grcic, who reinterpreted the wood in shading and veining to enliven surfaces with a wondrous effect.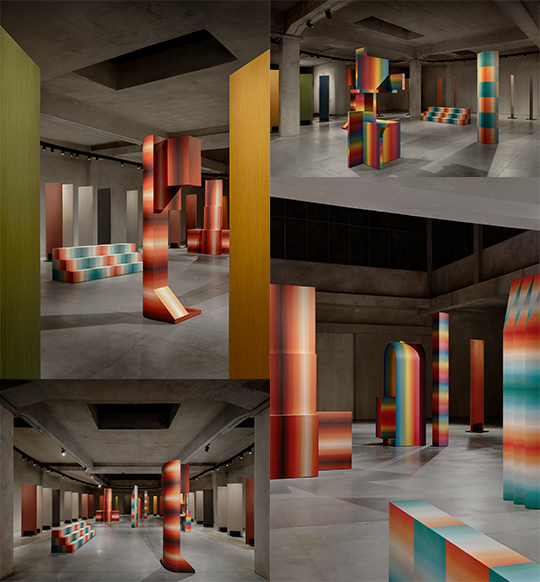 For the company, this project was a challenge, and the result spotlights the creative potential at the root of ALPI wood.
"The title 'Mostly Sunny with Spells of Rain' cites a typical weather forecast from the evening news. The weather serves as a metaphor for an ever-changing reality which is a strong driving force in my creative process. It reflects the many facets of the artistic journey, where ideas blend with introspection, where bursts of inspiration alternate with moments of deep thought. In a constantly evolving world, our awareness is challenged to question and adjust our perspectives. The veneers I developed with Vittorio Alpi and his team embody this perpetual flux. It's not just about transitioning from one colour to another; it's about experiencing reality a new each time. The morning was mostly sunny, but in the afternoon, there were spells of rain," says Grcic.