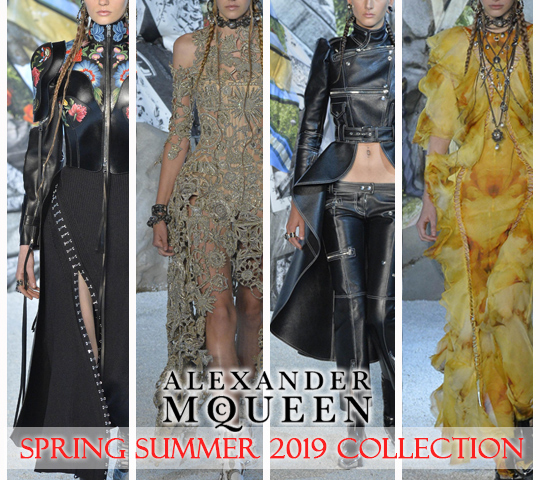 Alexander McQueen Spring Summer 2019 Collection
Published by Sugar & Cream, Thursday 11 October 2018
Text by S&C, Images courtesy of A McQueen
The journey of women and the journey of a woman.
Apakah yang menjadi daya tarik utama dari Sarah Burton dengan koleksi Spring/Summer 2019 kali ini? Wanita dan busana memang tak terpisahkan. Sarah melihat busana adalah sebuah narasi perjalanan panjang yang memiliki makna bagi setiap wanita. Dari kelahiran, pesta, pertunangan, pernikahan, berkabung  hingga  tumbuh menjadi jati utuh seorang wanita, semuanya terekam baik melalui busana. Setiap momen atau ritual ditandai dengan sebuah gaya, sebuah busana yang meninggalkan kenangan dan makna tersirat. Semuanya bagaikan sebuah lansekap yang kaya dan hidup. Semuanya berhubungan dengan alam semesta : bumi, laut, langit, bulan, bintang, matahari dan musim.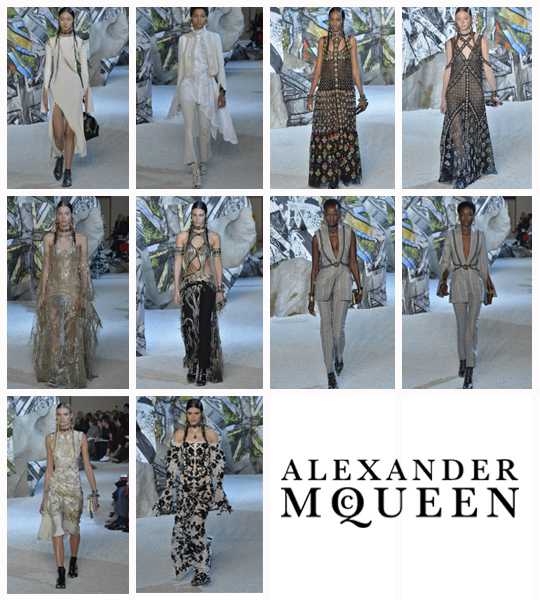 Untuk koleksi Spring/Summer 2019, Sarah merajut simbol-simbol lansekap tersebut dalam total 41 busana. Yes, another stunning moment for Sarah Burton with her gorgeous collection. Menonjolkan kesan gothic yang dipadukan dengan kulit, lace dan sebagainya untuk menghidupkan kembali semangat kecantikan abad pertengahan dalam masa kini.