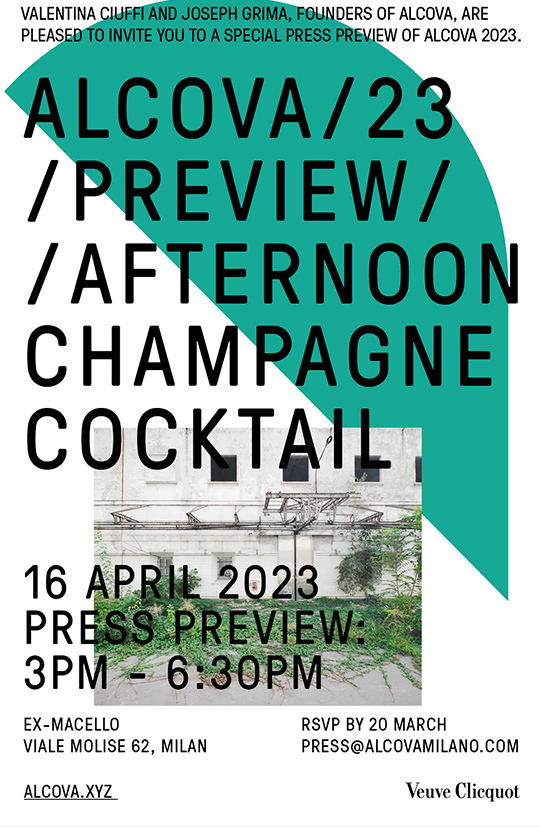 presented by
ALCOVA 2023 – MILAN DESIGN WEEK 2023
Published by Sugar & Cream, Friday 21 April 2023
Image courtesy of Alcova
Alcova On The World Of Contemporary Design
The countdown has started. On 17 April the gates of a brand new Alcova will be thrown open, and the site will become a global platform for the best contemporary design has to offer. In what has become something of an annual ritual which repeats itself for the fifth time, a magical corner of Milan never before seen by the public will come alive and resonate with people, objects and ideas, offering a diverse and incisive snapshot of the international design scene today.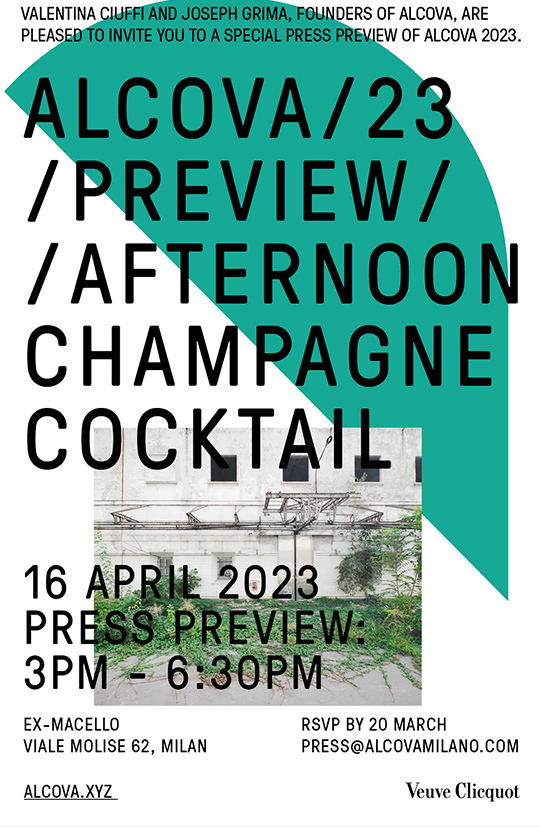 For this new edition, the vast and monumental spaces of the Ex-Macello di Porta Vittoria will be brought back to life with over 70 projects, each exploring a different and complementary direction of contemporary design practice.
For today's designers, materials are as important as form. The internationally renowned research platform Atelier LUMA – LUMA Arles, coordinated by Jan Boelen, will invite visitors to engage in an immersive and scenographic journey into the world of matter, building on years of experimentation and materials development by the group. The topic of mate- rials and their importance in contemporary design will also inspire a large-scale installation by Finnish platform Habita- rematerials, curated by Nemo Architects, where visitors will be able to explore and interact with a full-scale encyclopaedia of new and environmentally conscious material samples. Both installations will be accompanied by a program of talks, lectures and performative interventions further unpacking this highly relevant subject.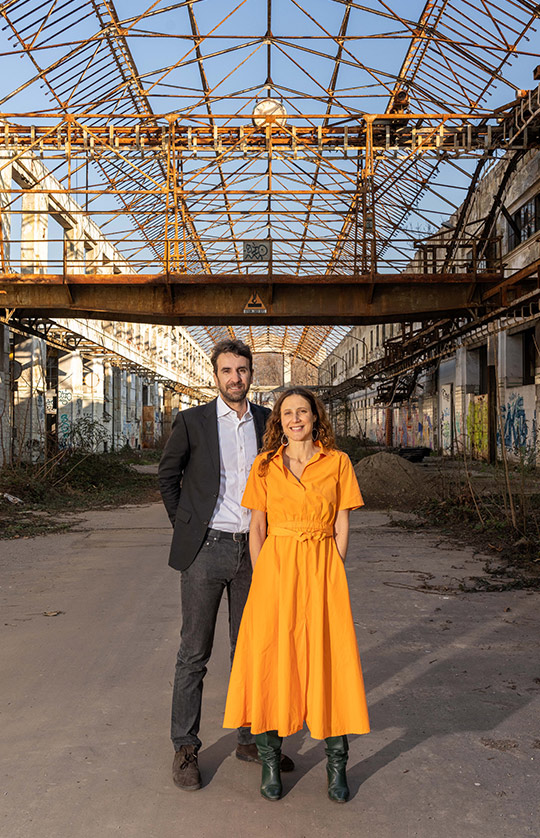 JosephGrima & ValentinaCiuffi
Alcova's ongoing interest with innovative and sustainable materials can also be found in smaller-scale projects that will engage the topic with equal rigour. The start-up Chair 1:1, for example, proposes a completely circular production pipeline, while the Californian duo PROWL looks into the possibility of a fully compostable chair. The colourful designs of STACKLAB, meanwhile, recast recycled fabrics as a versatile new material for the production of furniture.
Like every year, Alcova 2023 will be a formidable sounding board for the work of emerging designers. Highlights will include N/A (Natalia Triantafylli – Andrew Scott), Kiki Goti, Monstrum Studio, Sangmin Oh and WangyichuWangyichu, whose work will be seen side by side with more established brands and studios such as Lindsey Adelman Studio and Atelier Areti.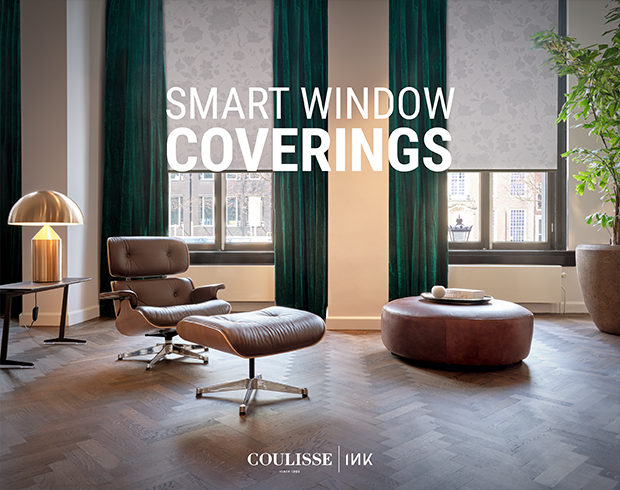 Presented by Coulisse | INK
Alcova 2023 will also shine a spotlight for the burgeoning field of contemporary craft with, for example, news projects by Cengiz Hartmann and Yuma Kano x Sho Ota, and new technologies developed through the research of Kate Green- berg. The exhibition also looks into the often overlooked field of sensory design, exploring the possibilities of olfactory design with the new project by DWA for Les Eaux Primordiales, and of taste with the liquid installation by MAMO.
Alcova 2023 blurs the boundaries between indoors and outdoors, situating site-specific installations by POLCHA and Objects of Common Interest in the majestic landscape of the Ex-Macello. And Alcova 2023 will, as always, be a celebration of the unifying force of design, bringing together talents from places of origin as diverse as China, Japan, Korea, United States, India, Turkey and elsewhere.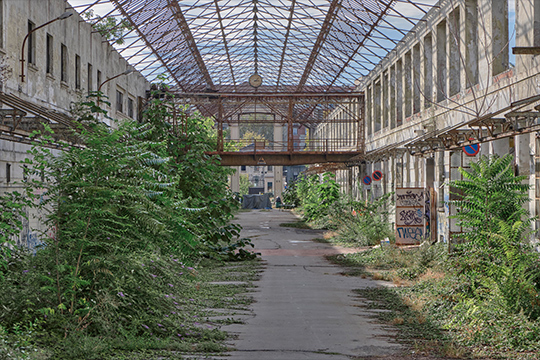 Among this year's new features will be Alcova Project Space, a new platform where the Alcova team will present a cu- rated selection of projects that represent the most interesting new directions in design. An exhibition within the overall exhibition, offering an insight into the research of the founders and curators of Alcova on the world of contemporary design. For the first time, Alcova will also have a concept store activated in collaboration with OLDER which, in addition to the uniforms and collectibles of the Milanese duo, will present a series of designed objects developed specifically for this edition.
Conviviality and meeting through design will remain keystones of this new edition of Alcova. As well as a food court, as in past years Alcova 2023 will include two bars specially designed to activate some of the most beautiful corners of the historical Ex-Macello venue. Designed by Space Caviar, the Materials Bar and Bar Galleria will both be activated by the food masters of the Tuorlo Magazine team. The former will be presented in collaboration with Habitarematerials/Nemo Architects, while the latter will see the participation of Canadian lighting brand A-N-D.

The visual identity of the project, designed by Studio Vedèt since the outset, overlays two new colours onto the majestic spaces of the Ex-Macello di Porta Vittoria, guiding the spectators through the experience of a new and extraordinary Alcova.
Alcova is a platform for designers and companies investigating the future of living and making, founded by Joseph Gri- ma (Space Caviar) and Valentina Ciuffi (Studio Vedèt). Each year during the world's largest design event, Milan Design Week, Alcova brings together the people and institutions defining design culture today through groundbreaking work on living environments, products, systems, materials and technological innovation.
Now in its fifth edition, Alcova has become one of the most visited design events in the world. Over the past five years it has presented carefully selected work of over 300 designers, companies, galleries and cultural institutions from six continents. After having activated a former bakery factory, a cashmere factory, the buildings of a military hospital complex, in 2023 Alcova will activate the spectacular former abattoir of Porta Vittoria, an immense and abandoned infrastructural complex that occupies a deep block south of the Porta Vittoria railway link. With an area of about 15 hectares, it was in the past the seat of the municipal slaughterhouse and an important logistics node in the city.
Built between 1912 and 1914 following designs by Giannino Ferrini and Giovanni Filippini, engineers of the municipal tech- nical office, it was progressively decommissioned between 1995 and 2005. With its activation, made possible thanks to the support of Redo SpA and the convention for temporary uses of the Municipality of Milan, Alcova continues its path of exploration and activation of the most extraordinary and historically significant sites in the city.