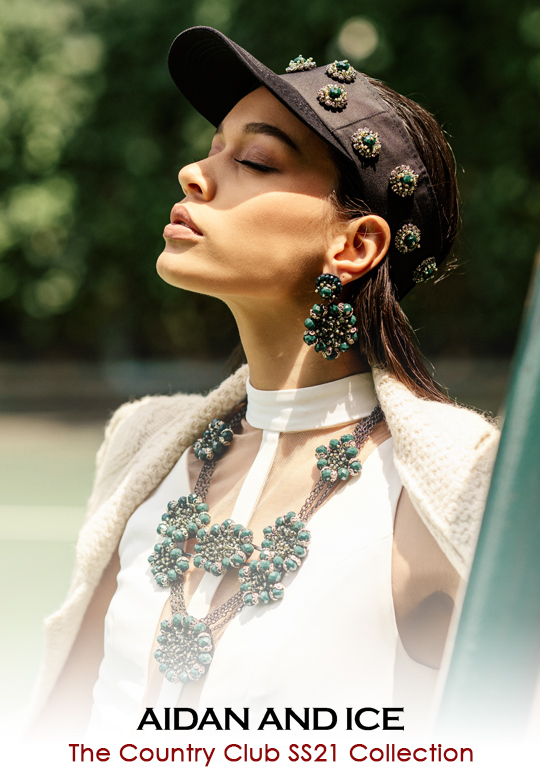 presented by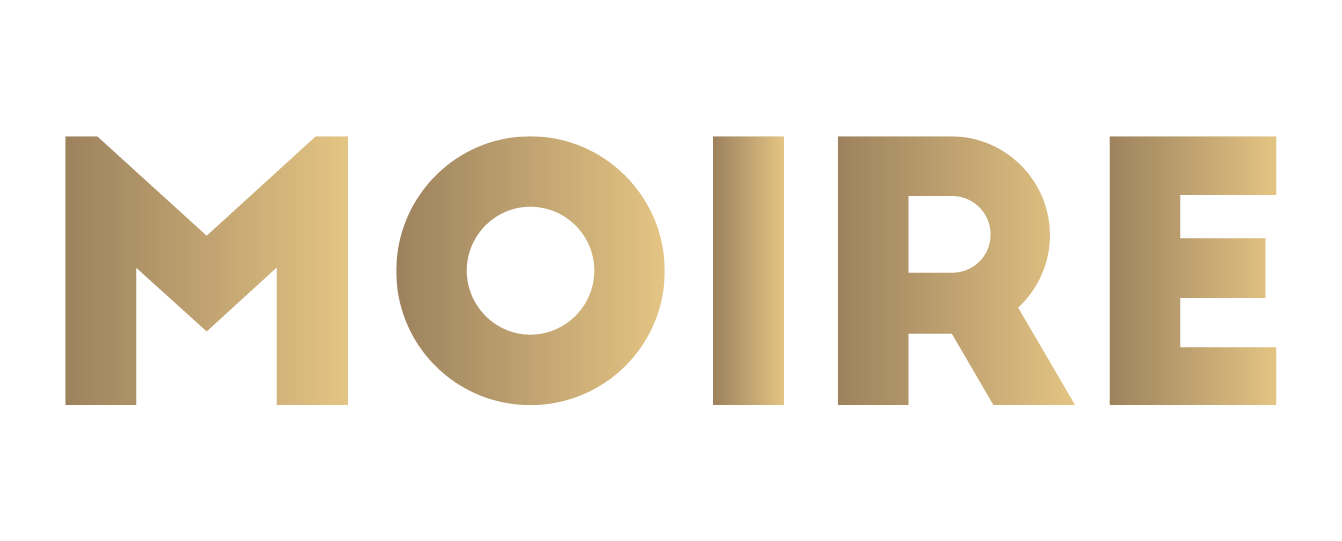 Aidan and Ice, The Country Club SS21 Collection
Published by Sugar & Cream, Thursday 25 February 2021
Text by Auliya Putri, Images Courtesy of Aidan and Ice / Masari
Playful Elegance
Aidan and Ice kembali menampilkan pesona wanita modern dalam koleksi terbarunya untuk musim semi 2021. Namun kali ini, koleksi mendapat inspirasi melalui gaya country club dengan desain klasik retro yang mampu menonjolkan gaya hidup aktif masa kini.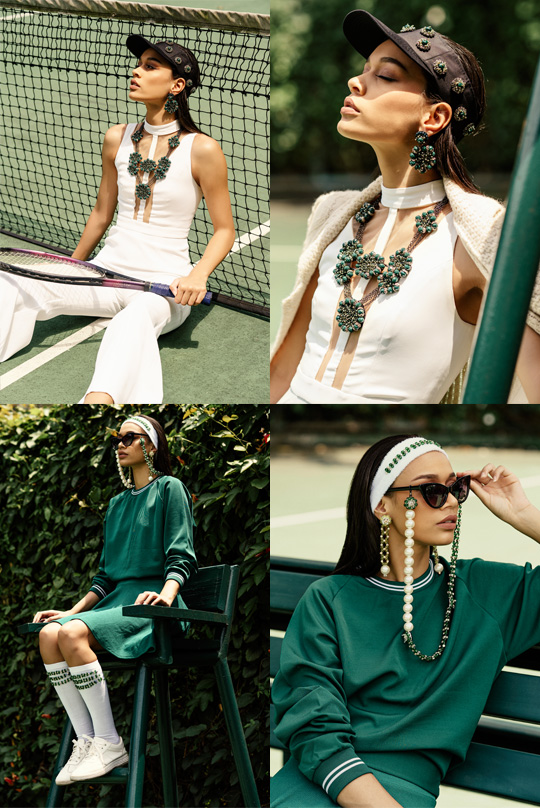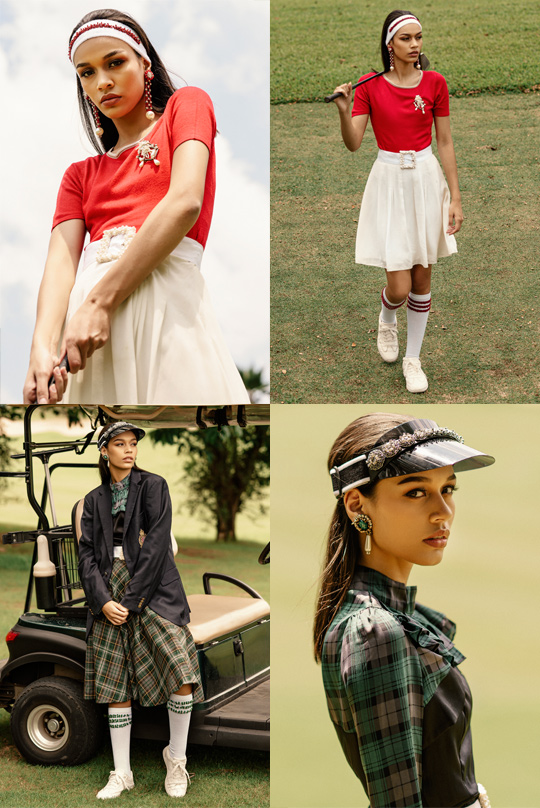 Diusung dalam nama The Country Club, koleksi ini menampilkan kristal sebagai material utamanya. Dimana beragam warna cerah kristal dipadukan secara apik dengan elemen mutiara dalam ukuran yang besar. Seperti koleksi Aidan and Ice sebelumnya, estetika unik selalu ditampilkan melalui koleksi anting, kalung, bros, ataupun tali kacamata yang terlihat semarak.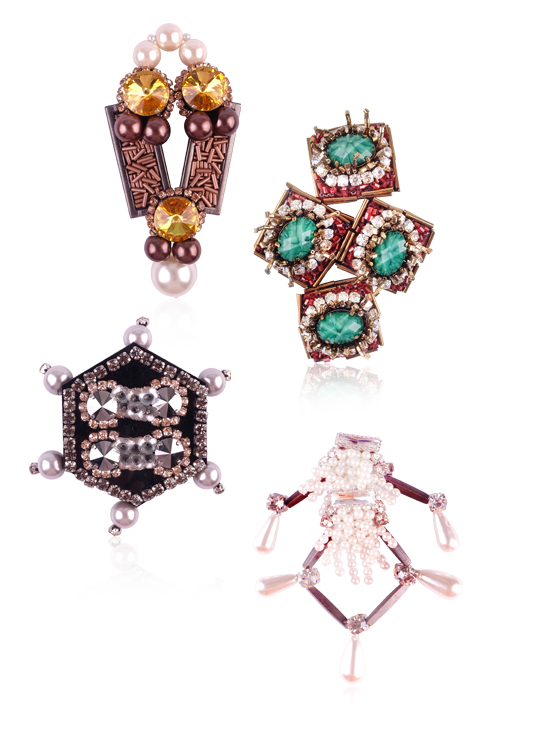 BO APRES, BO CLUB HILLS, BO THE LADY, BO ARTEMIS PEARL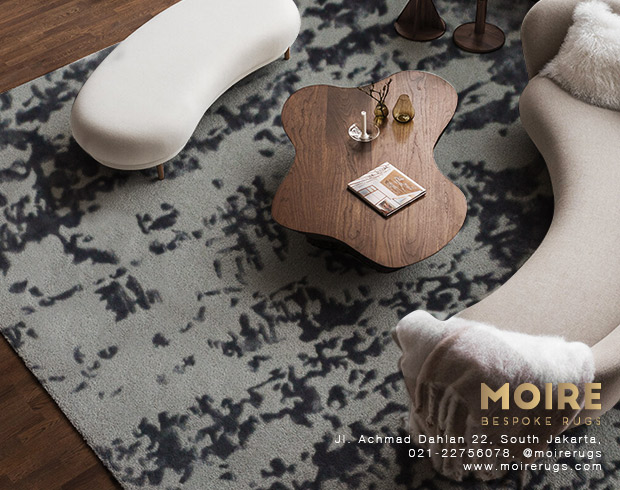 Presented by MOIRE RUGS
Melengkapi koleksi ini, Aidan and Ice untuk pertama kali meluncurkan koleksi topi visor dengan daya tariknya tersendiri. "The Country Visor" dengan warna dasar transparan abu-abu, koleksi ini ditaburi kristal berwarna gunmetal dan manik kaca yang mengelilingi topi. Dengan penempatan seperti itu, topi ini bagaikan sebuah mahkota yang memberikan keanggunan bahkan saat olahraga sekalipun.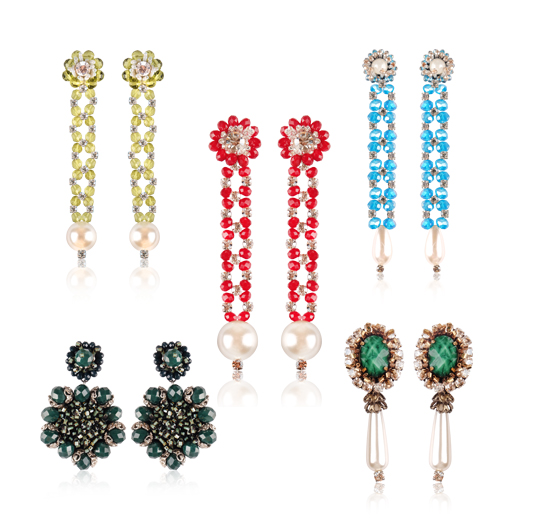 E LIME ACE, E RED ACE, E BLUE ACE, E HOLE IN ONE, E CLUB HILLS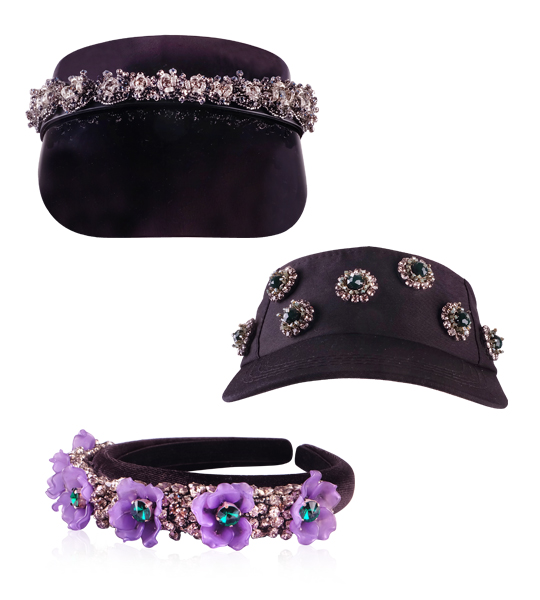 H THE COUNTRY VISOR, H THE CLUB VISOR, HB VIOLETTA
Koleksi Aidan and Ice bisa Anda temukan melalui butik Masari di Jakarta dan Surabaya maupun melalui online di www.masarishop.com.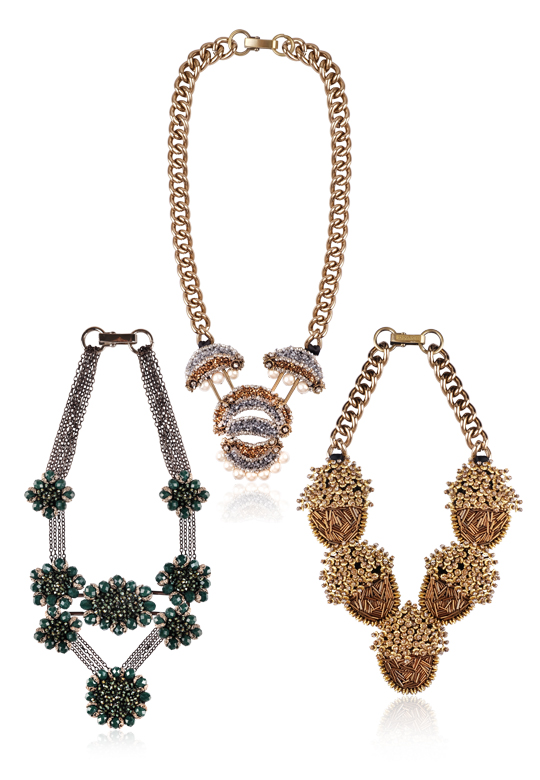 N THE MATCH, N HOLE IN ONE, N GOLDEN HOUR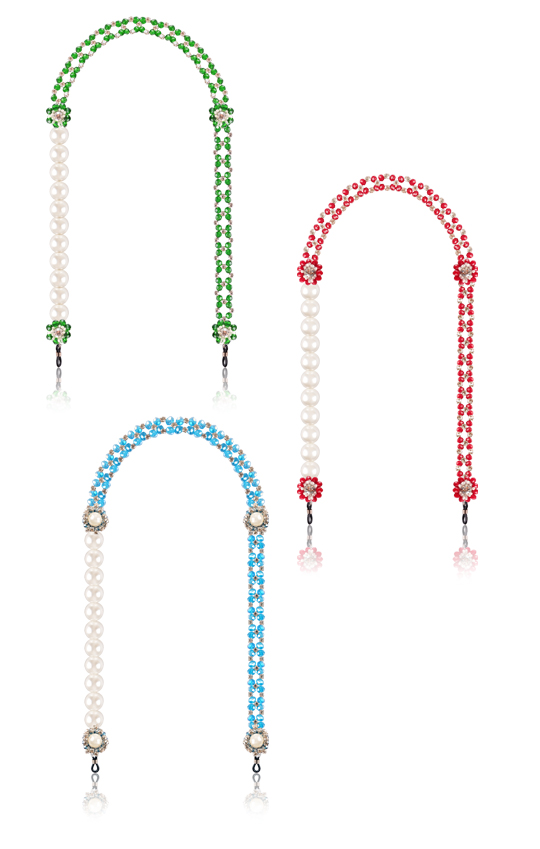 SG GREEN ACE, SG RED ACE, SG BLUE ACE