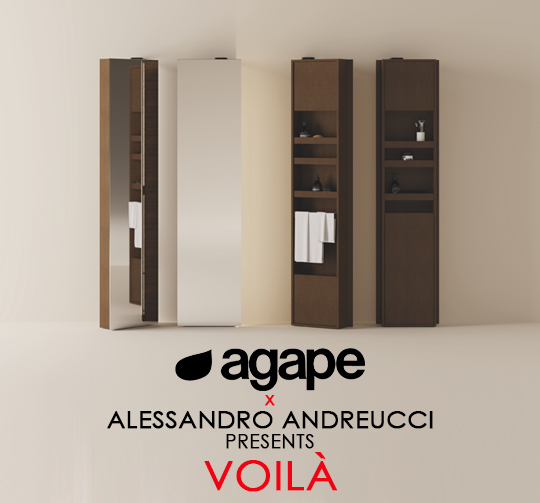 presented by

AGAPE X ALESSANDRO ANDREUCCI PRESENTS VOILÀ
Published by Sugar & Cream, Monday 20 March 2023
Images courtesy of Agape
Practicality and Elegance in Equal Measure
Rangkaian kamar mandi Alessandro Andreucci diperluas untuk Agape: konsep terbaru lemari penyimpanan yang dapat ditarik dengan cermin berputar, untuk dinding yang dilengkapi fitur kepraktisan dan keanggunan dalam ukuran yang sama. Dan bertransformasi dengan sedikit sentuhan, secara instan menambah ruang yang tersedia. Menghadirkan konsep dinding yang dilengkapi ke dalam kamar mandi, sehingga cocok untuk ruangan terkecil sekalipun.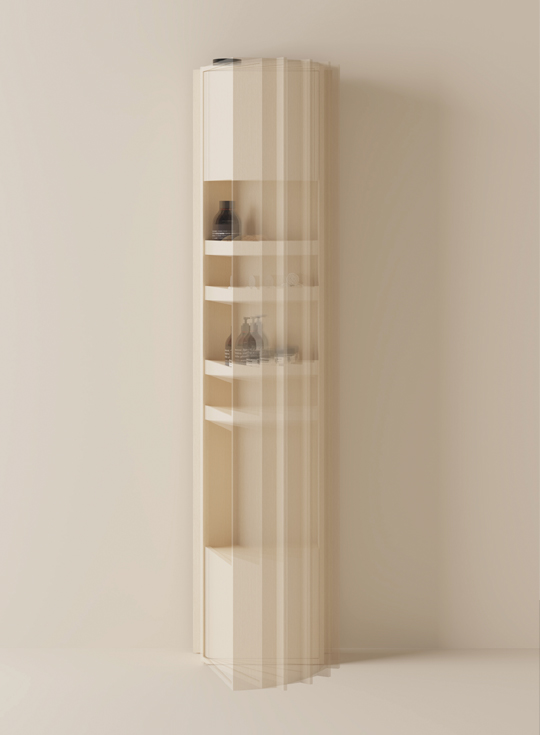 Idenya untuk membebaskan kamar mandi dan estetikanya dari 'kekacauan' berbagai benda yang biasanya digunakan di dalam ruangan dengan menyembunyikannya dari pandangan di unit penyimpanan lapang namun minimalis mencakup serangkaian fitur terbaru. Kehadirannya yang halus menciptakan visual bersih secara keseluruhan, memungkinkan elemen kamar mandi lainnya (seperti bath tub atau wastafel) untuk sepenuhnya mengekspresikan keindahan struktur dan materialnya.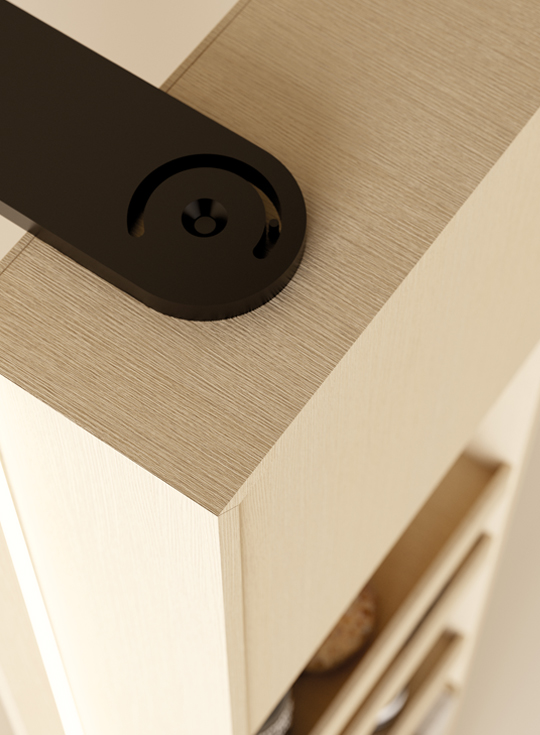 Unit penyimpanan terhubung ke cermin dengan engsel dan pin tak terlihat yang berputar pada dua titik di sepanjang sumbu vertikalnya. Sentuhan sederhana memutar cermin, memperlihatkan ruang di belakang, rak, gantungan handuk, ruang penyimpanan, stopkontak 220v, dan pencahayaan LED terintegrasi. Proporsi yang dirancang dengan hati-hati menciptakan interior yang luas untuk menyimpan benda dan aksesori kamar mandi sehari-hari. Voilà tampil kompak dan ramping dari luar. Garis-garis yang bersih dan permukaan yang reflektif, dengan lampu latar LED yang dipasang di samping, menambah ruang pada ruang.


Presented by Interni Cipta Selaras
"I shares Agape's vision of the bathroom as an architectural space where individual elements dialogue amongst themselves while freely expressing their own characters. Typically, a storage unit will contrast with the purity of the other elements in the space, and with their need for empty space around them. With Voilà, the idea is to conceal everything behind an element that is pure in form yet also able to perform various useful roles: it is both a mirror and a cabinet, and a simple gesture is enough to rotate the piece and switch from one function to the other." – Alessandro Andreucci –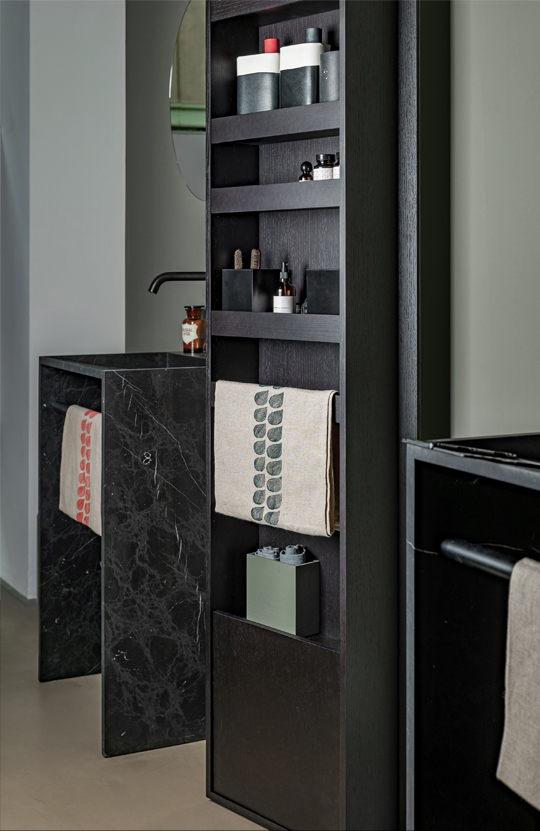 Voilà hampir menyatu dengan garis-garis ramping pada permukaan cerminnya, tetapi juga menjadi elemen arsitektur tersendiri, menciptakan gerakan dan perspektif dengan rangkaian kolom yang ritmis untuk dinding fungsional dan berperabotan.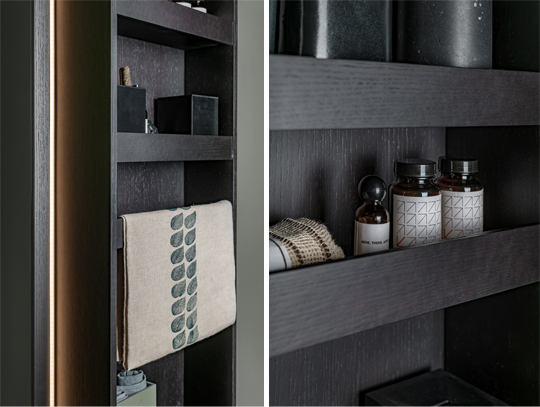 Sistem Voilà tersedia dalam dua konfigurasi interior: satu dengan gantungan handuk, tiga rak, dan dua ruang penyimpanan tertutup, dan yang lainnya dengan pintu berfungsi ganda sebagai rak handuk, tiga rak, dan dua ruang penyimpanan tertutup.