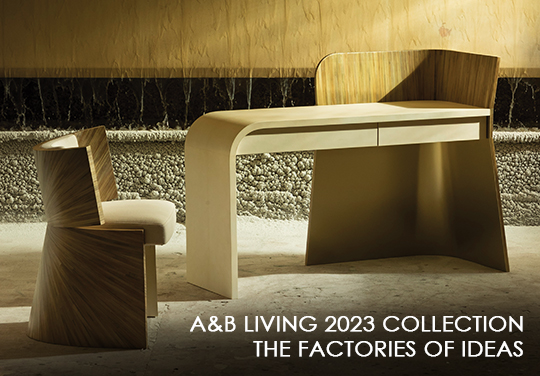 presented by

A&B LIVING 2023 COLLECTION: THE FACTORIES OF IDEAS
Published by Sugar & Cream, Friday 23 June 2023
Images courtesy of A&B Living
A Testing Ground for International Designers
"Fine craftsmanship and design are today two worlds that talk to each other, that complement each other."  This is how Alessio Bernardini, founder of A&B Living explains his philosophy about A&B Living.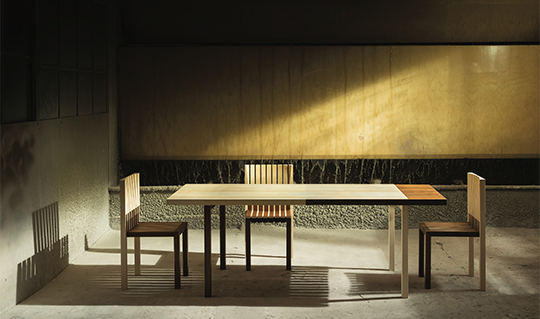 Integral table and chair
During Milan Design Week 2023, A&B Living reveals its third collection at 24 Via Durini, Milan with the installation curated by designer Philippe Nigro.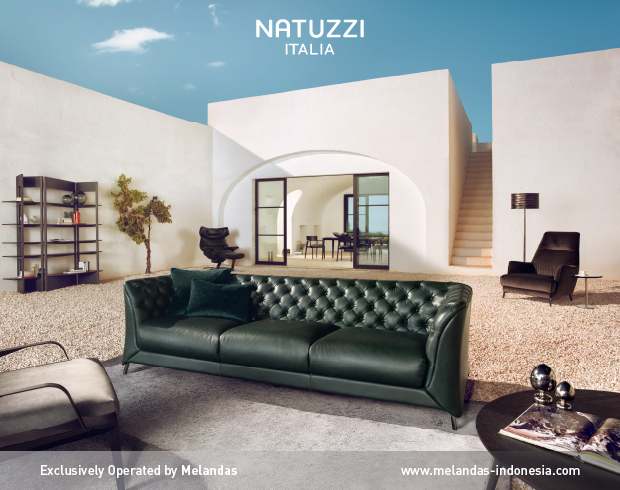 Presented by Melandas Living
In 2023 the company's precious heritage finishes are enhanced by innovative designs with metaphysical references, signed by international designers: Philippe Nigro, Anthony Guerrée, Alberto Vismara, Francesco Citterio and Luca Barengo.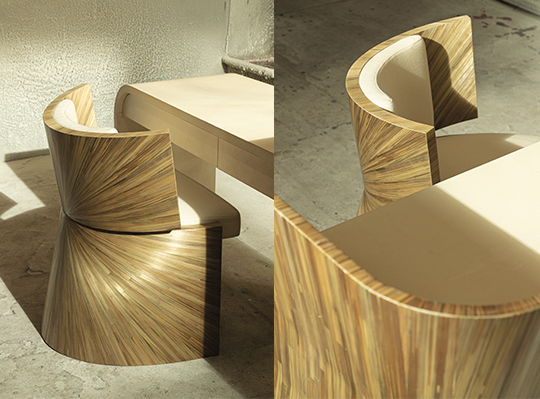 LUCIA Desk and Chair
Movement is at the heart of Nigro's research, who creates several designs this year for A&B living, all of which share a desire to give the eye the perception of motion. The AB&C glass, a weave of glass and wood composed of three connected modules that each move on several axes, is a perceptual deception permeated with mystery. Two important products, the Integral chair and table, are composed of solid Canaletto walnut and maple planks interlocked like a mechanical game and almost seem to transport us into Escherian impossible worlds. Finally, the substantial collection of Rye Ray vases, composed of various shapes in many colour variations, is presented in rye straw; a technique, that of marqueterie de paille, which, thanks to the very high level of craftsmanship right from the moment the rye sticks are dyed, gives natural movement to the furniture or object to which it is applied.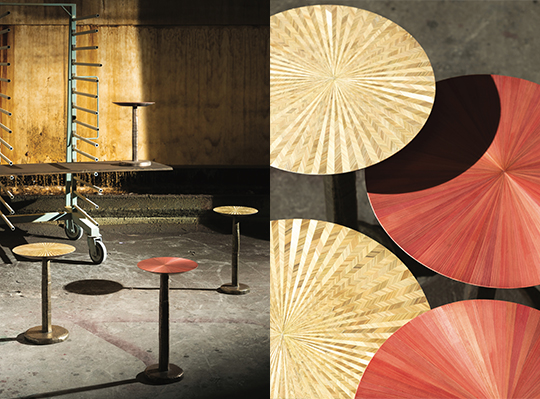 Flo Side table
Rye straw is also the finish that distinguishes Anthony Guerrée's work. In his first collaboration with the company, the young and talented French designer often uses literary references in his work. For A&B living, he imagined a collection inspired by the Lucia, the typical boats of Lake Como, not far from the company's headquarters and a favourite resting place for the designer.


Rye Ray Vases
The very symbol of the lake, the traditional "batell" boats, also called Lucia from Manzoni's novel, have a circular structure that suggested to the designer the shape for a table armchair and a desk.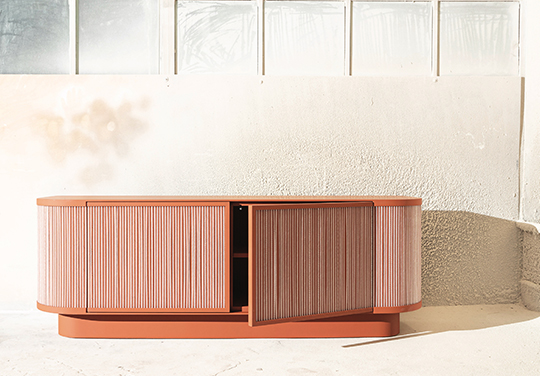 Undici madia
For designer Alberto Vismara, A&B living is also a testing ground for the use of an exceptional finish. The collaboration between designer and manufacturer began this year with an elegant wooden cupboard covered with transparent glass rods. Painstaking work for the craftsmen of A&B living who challenge the lightness of glass and its transparency for a piece of furniture that is not only beautiful, but also functional.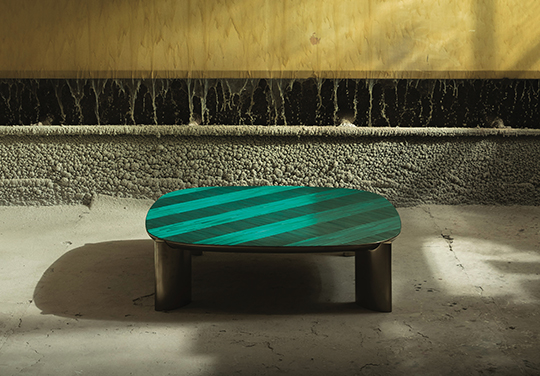 Cushion Table
A&B living also confronts this year with two designers who have already collaborated with the company, Luca Barengo and Francesco Citterio, who experiment with known materials in new forms and new materials on known forms. Luca Barengo, for example, combines liquid metal and marquetterie de paille in the new Cushion coffee tables, which takes its name from haute goldsmithing as well as the inspiration of the designer who seems to have wanted to set the precious top on the golden base.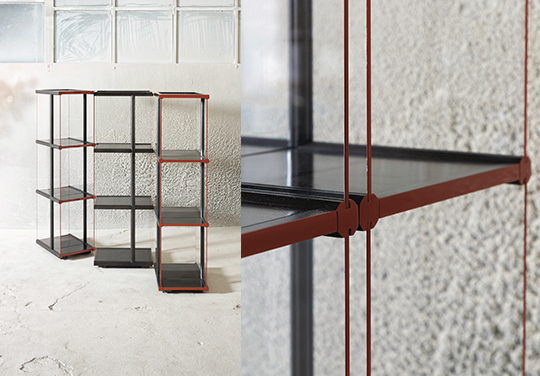 AB&C Showcase
The openness to experimentation and the desire to share a passion with a team of professionals from different cultures makes A&B living a virtuous example of how ancient works can find space in the contemporary world and grow through interpretations, becoming themselves an ethical and social glue. Contemporary language includes contaminations that are only apparently distant and the company's production brings together different styles and poetics just as different are the worlds we come from, the places we live in, the domestic interiors we inhabit and the spaces we work in. Every object produced is the synthesis of an idea; A&B living the place where ideas are manufactured.