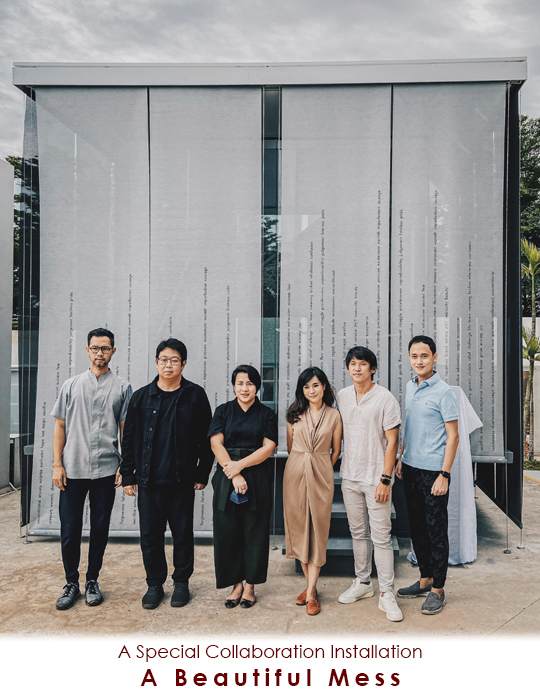 presented by
A SPECIAL COLLABORATION INSTALLATION: A BEAUTIFUL MESS
Published by Sugar & Cream, Wednesday 21 July 2021
Text by Dinda Bestari, Photograph by Carol Kuntjoro & Janji.co
Women Empowerment
The presence of unique works of art in the midst of a pandemic is an oasis of "relief" in the current situation!  Dan bersamaan dengan program kolaborasi Wonder of Weaving, Solidarity Resilience, Kumulo, Seniman Ruang, Sandei, dan BYO Living: mereka  ingin menampilkan sebuah semangat solidaritas dalam nama Women Empowerment. Yang akhirnya terwujud sebuah karya instalasi bertema Motherhood yang bertajuk A Beautiful Mess.

A Beautiful Mess memiliki banyak cerita dimana 'kesenangan' dan 'perjuangan' seorang ibu, ditampilkan secara harmonis berjalan berdampingan sehingga menghasilkan sebuah 'perjalanan' yang indah.  Instalasi ini didesain oleh Seniman Ruang, terdiri dari beberapa layers, dimana layers depan dari blinds Sandei yang transparan, lalu kaca dari Sandei, dan akhirnya mencapai kepada inti yang berbentuk naungan hiperbolik, dianyam oleh Byo Living dari sisa-sisa kain blinds Sandei.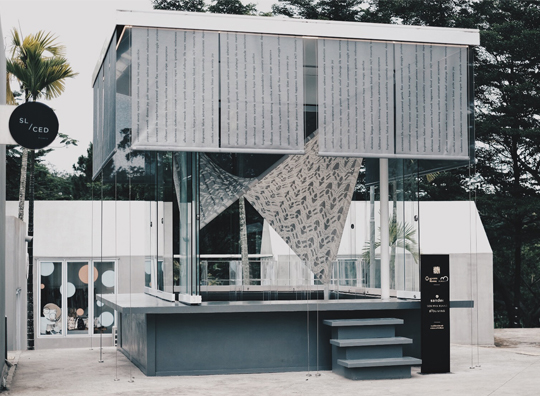 Layers ini perwujudan simbolis proteksi dari seorang ibu melalui segenap jiwa dan raganya.  Pada bagian layers depan blinds Sandei, tercetak kumpulan kata-kata dari pengalaman para ibu yang menceritakan perjalanan motherhood. Dan, anyaman berdesain kubah hiperbolik sebagai simbol 'jiwa', menyerupai bentuk rahim dengan motif interpretasi dari organ manusia. Didukung dengan lighting design dari ErreLuce, memberikan efek seperti bernapas pada instalasi, menunjukan adanya 'kehidupan' di dalam rahim ibu.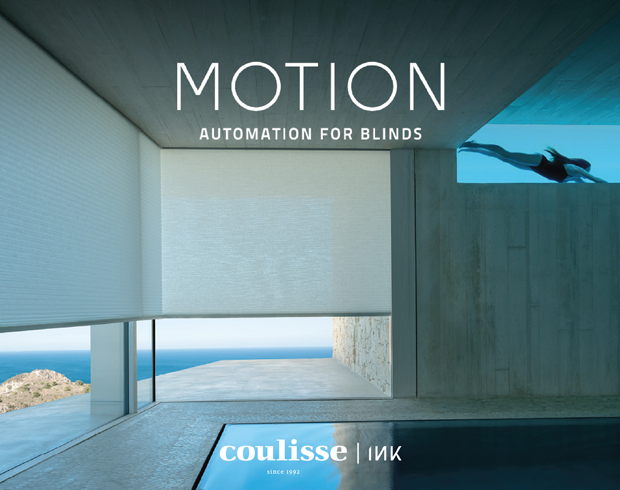 Presented by Coulisse | INK
Selain sebagai simbol Motherhood, instalasi A Beautiful Mess pun membawa arti lain. Yang memiliki koneksi kuat dengan dengan Mother Earth. Sustainability, menjadi konsep rancang instalasi ini, dengan mengubah sisa-sisa material menjadi sesuatu yang indah dan memiliki nilai. Anda dapat melihat penggunaan material sampah akrilik warna-warni yang dicor dijadikan instalasi lantai oleh BYO Living. Termasuk penggunaan sisa kain Sandei  dianyam oleh BYO Living menjadi kubah hiperbolik sebagai lambang jiwa dan rahim ibu.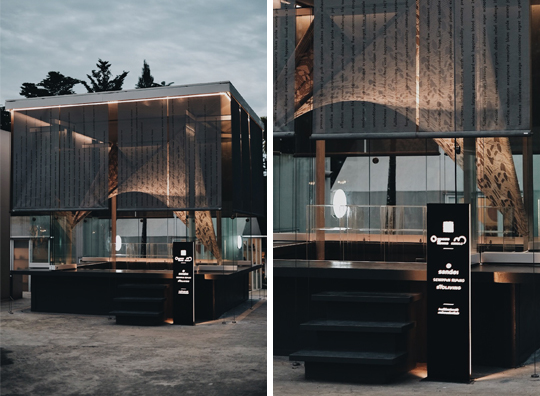 Demi melengkapi instalasi ini sebuah website dirancang oleh Antikode, www.abeautifulmess.co , yang menjelaskan serta menggambarkan arti dari instalasi ini sesungguhnya.  Didukung oleh foto-foto oleh Carol Kuntjoro dan Janji.co, serta susunan kata yang ditulis oleh Typerfect, menguraikan makna dari perjalanan dan pengalaman para ibu ''through her ups and downs". Melalui instalasi ini, kita berharap dapat mengekspresikan dan berbagi cerita pengalaman motherhood,  sehingga dapat membangkitkan self-acceptance dan self-love dari 'mereka' yang sedang berjuang, untuk dapat menikmati perjalanannya sebagai seorang ibu.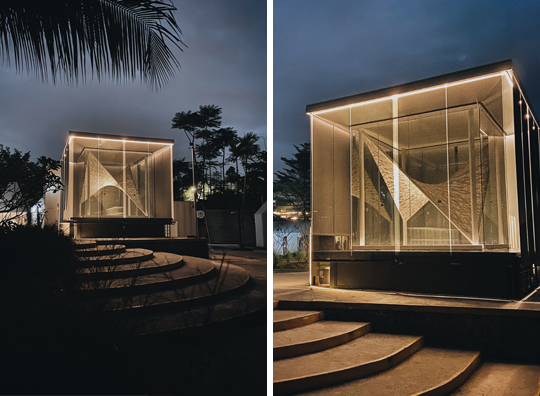 Dengan semangat solidarity resilience, kolaborasi ini diharapkan membawa semua pihak lebih kuat, bersama maju kedepan.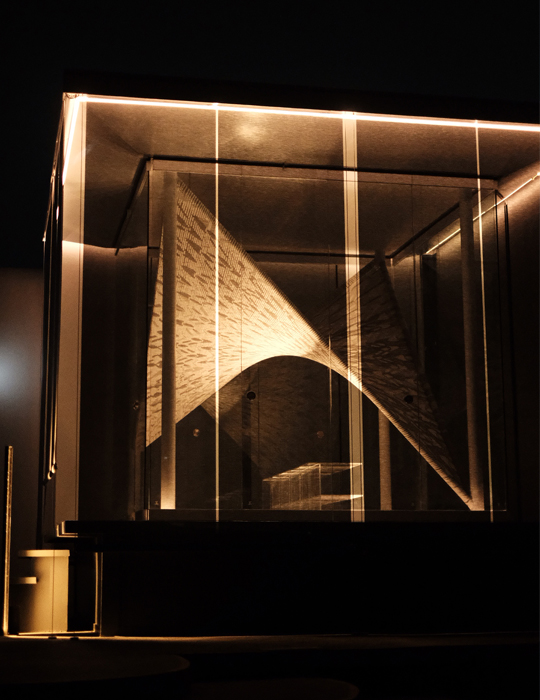 The installation is brought by :
@wondersofweaving @kumulo.bsd @sandei_official @senimanruang @byoliving @antikode
Thank you to collaborator :
@erreluce @typerfect.co @jan.ji.co @carolkuntjoro
Kumulo
Installation Space

Seniman Ruang
Architect & Installation Designer

Sandei
Operable Walls, Glass, and Blinds

BYO Living
Architectural Woven Design

Antikode
Digital Experience Design & Development

Carol Kuntjoro
Photographer

Janji.co
Photographer

ErreLuce
Lighting Designer & Consultant
Typerfect
Copywriter