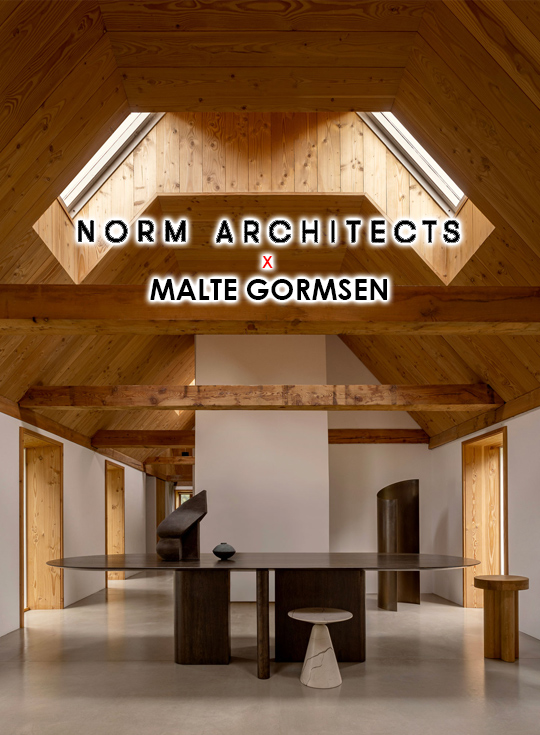 presented by

A SOPHISTICATED COLLECTION BY NORM ARCHITECTS X MALTE GORMSEN
Published by Sugar & Cream, Monday 13 February 2023
Images courtesy of Norm Architects
Tradition and A Sophisticated Sense of Form Allow Materials and Tactility to Stand Out
Norm Architects telah lama bekerja sama dengan cabinetmaker dan joiner asal Denmark, Malte Gormsen dengan menghidupkan karya-karya khusus untuk proyek-proyek tertentu. Sekarang, desain yang dipilih dengan cermat akan dimasukkan dalam curated collection mereka.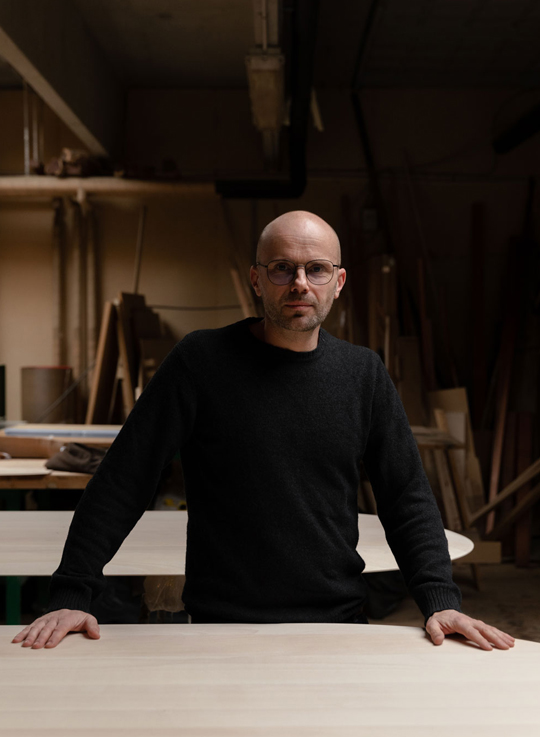 Malte Gormsen
Dengan kepercayaan yang sama atas tradisi serta bentuk yang sophisticated, memungkinkan material dan sentuhan menonjol, kolaborasi ini menekankan pendekatan minimal yang lembut dari Norm terhadap desain dan keahlian mereka dalam craftsmanship.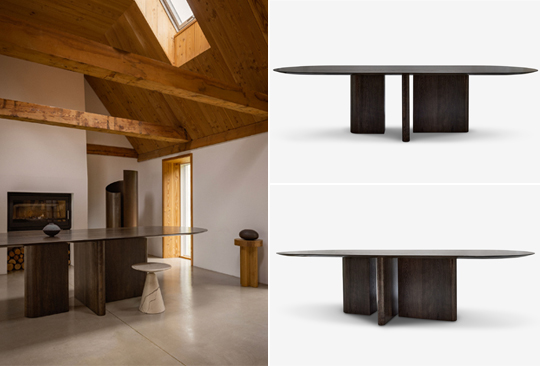 MG210 Dining Table
Malte Gormsen Kollektion menjadi contoh nyata dari pendekatan keahlian dan kualitas tanpa kompromi. Terinspirasi oleh estetika Skandinavia yang "naif" berakar pada budaya pedesaan Denmark dengan mengacu pada tradisi kayu berusia berabad-abad, koleksi ini berjalan backward dan forwards dalam waktu, sehingga furnitur baru hanya akan ada jika memang relevan dalam tampilan, bentuk, fungsi, dan kualitasnya saat ini maupun generasi yang mendatang.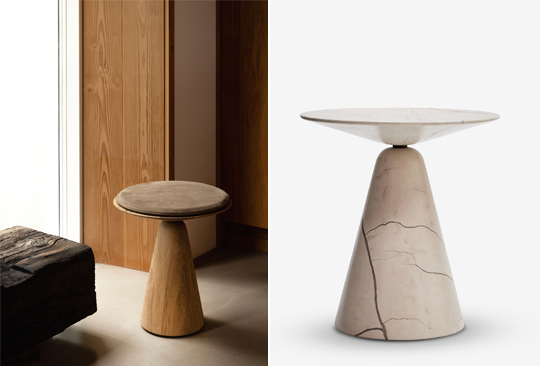 MG406 Side Table
Di Malte Gormsen, keahlian cabinetmaking yang bagus dan pendekatan terhadap kayu sebagai 'makhluk hidup' tetap menjadi titik tolak, berakar pada metode yang digunakan di Mesir Kuno yang dipadukan dengan teknologi modern. Sesuai dengan pendekatan Norm terhadap desain dan arsitektur, Malte Gormsen memikirkan rancangan yang sukses sebagai desain yang mengesankan, serta terintegrasi dengan mulus ke dalam interior apa pun.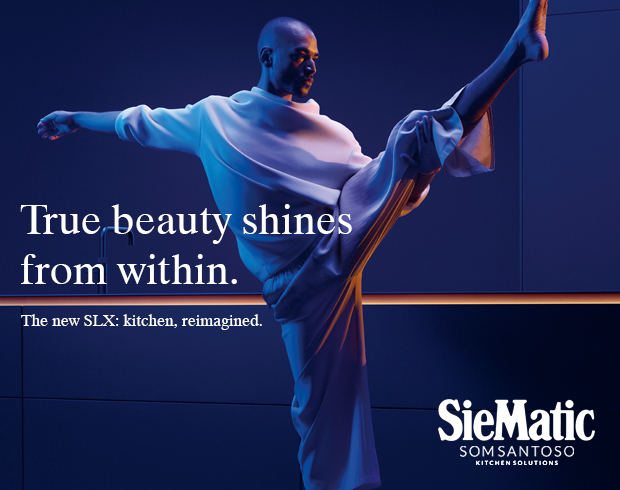 Presented by Som Santoso
"We have worked with wood for as long as mankind has existed – and it's the only material that comes back on its own. If we treat it properly, we can continue to have and work with it. So, we realize how we stand on the shoulders of what has been done in the past. After all, it's an endless search for improvement and that little twist on the same. Therefore, our approach is to create a few pieces with the greatest consideration and respect for the material. Touching a piece of furniture should always be a good experience. After all, that is the entire raison d'etre of the craftsman. We don't just look at furniture, we touch it." – Malte Gormsen –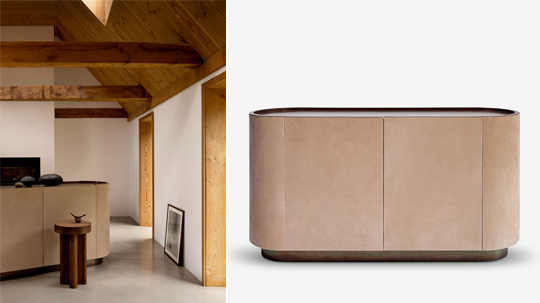 MG305 Credenza

Meja makan kayu MG210 yang terpahat pada awalnya dibuat untuk berdiri sebagai centerpiece yang megah di ruang makan yang cerah dan berlantai batu dari salah satu proyek perumahan Norm sebelumnya yang disebut Sandbjerg Residence. Dan, sekarang menjadi bagian Malte Gormsen Kollektion dan dapat dikustomisasi dengan oak wood dan beech. MG406 merupakan karya seni murni dan ambisi estetika, tersedia dalam solid oak wood dan batu,Yang terakhir berfungsi sebagai meja samping dekoratif, sedangkan versi kayunya juga bisa digunakan sebagai stool fungsional.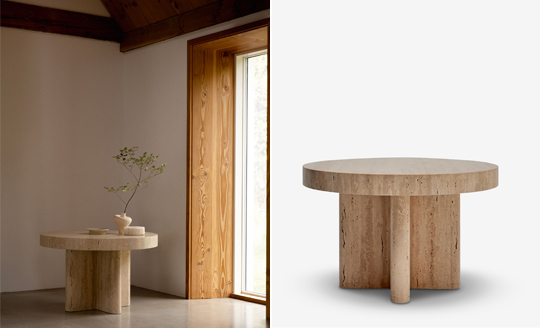 MG211 Coffee Table
Credenza MG305 dengan tabletop dari kuningan perunggu awalnya dirancang khusus untuk Dulong Jewelry Store di jantung kota Kopenhagen. Penampilannya dikomplimen dengan sisi berlapis kulit yang lembut dan taktil sekaligus menyembunyikan pilihan penyimpanan yang luas.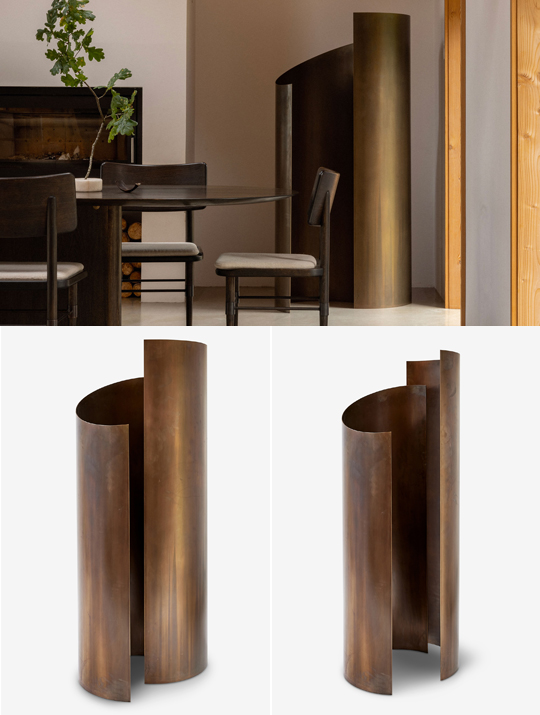 MG407 Sculpture
Meja kopi travertine MG211 menciptakan sentuhan skala yang menarik di ruangan dengan tabletop meja yang rendah, mengelevasi suasana yang cozy dan homey. Seakan mengajak Anda untuk menikmati atau mengambil sedikit waktu dari pekerjaan sehari-hari.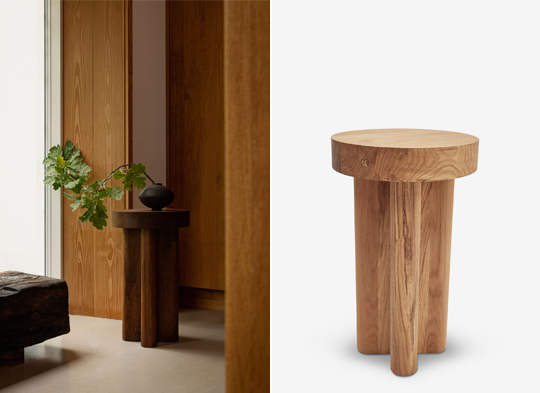 MG211 Clover Stool 
Dengan tampilan yang quirky, patung MG407 yang besar menambah kesan skala dan kontras pada ruangan. Awalnya dirancang khusus untuk jewelry flagship store, namun karya tersebut diimplementasikan untuk menampilkan interaksi halus dengan dunia puitis jewelry flagship store tersebut. Akan tersedia dalam baja, kuningan, dan tembaga.
Dengan finishing kayu walnut yang indah, Clover Stool MG211 menambah aksen kelembutan dan kenyamanan pada sebagian besar interior. Bagian furnitur yang halus secara alami melengkapi muted color palette dan material lembut dengan kehangatan yang melekat dari bentuk organiknya.