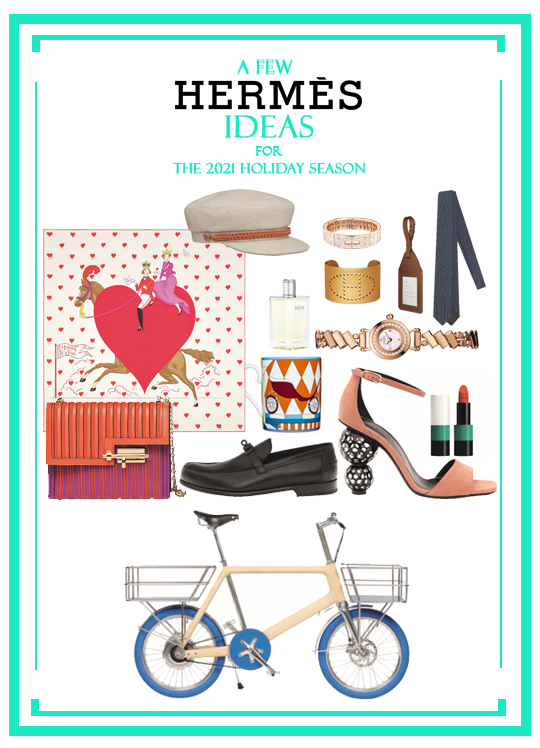 presented by

A FEW HERMÉS IDEAS FOR THE 2021 HOLIDAY SEASON
Published by Sugar & Cream, Thursday 11 November 2021
Text by Dira Rohmatun, images courtesy of Hermès
20+ Fabulous Gift Ideas from Hermès
Seperti biasa, menyambut keceriaan musim libur dan pergantian akhir tahun, Hermès selalu menawarkan inspirasi untuk 2021 Holiday Season. Di musim ini, Hermès menghadirkan lebih dari 20+ ide gift menakjubkan, mulai dari tas kulit hingga mug dengan dekorasi cantik yang dapat menjadi hadiah sempurna untuk kerabat, hingga aksesori rumah yang cantik, juga melengkapi kebutuhan fashion anda untuk semakin bergaya.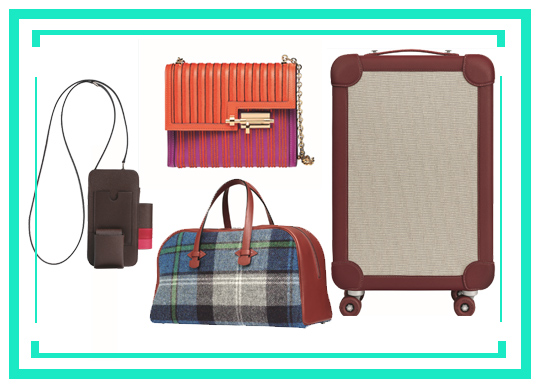 Hermesway smartphone case in Epsom calfskin | Verrou horse blanket bag in embroidered Swift calfskin | Galop | RMS carry on suitcase in H Plume canvas and Regate bullcalf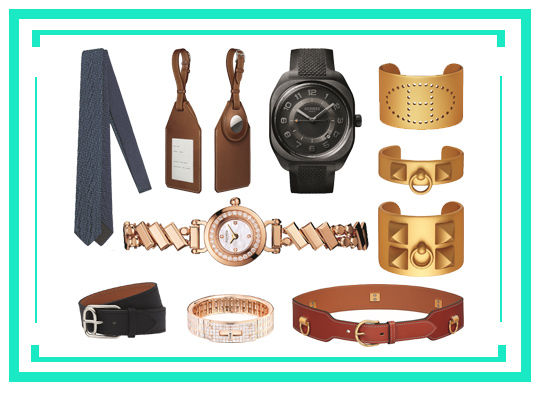 Double 6 tie double link in heavy silk, Apple AirTag Hermes travel tag in Barenia calfskin | H08 watch, graphene-filled composite case, rubber strap | Cuff in aluminum | Faubourg Polka watch in rose gold and diamonds | Bracelet in calfskin | Kelly Baguette bracelet in rose gold and diamonds | Belt in Tadelakt calfskin


Presented by Interni Cipta Selaras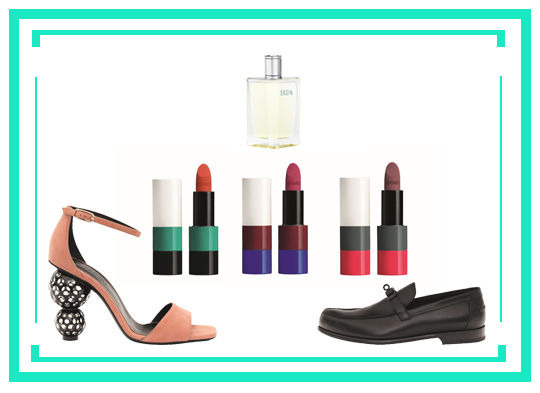 H24 eau de toilette for men | Rouge Hermes limited edition (Orange Brule, Rose Magenta, Rose Tamise) | Sandal in suede goatskin | Loafer in calfskin, Kelly buckle.


Beanie in cashmere and silk | Glove and fingerless glove in cashmere and silk | Cap in water-resistant cashmere cloth and calfskin | Lazy Leopardesses scarf 90 cm in silk twill | Carre 100 cm Etriers Chromatiques en cachemire et soie Noel | Hermes Tea Time scarf 70 cm in vintage silk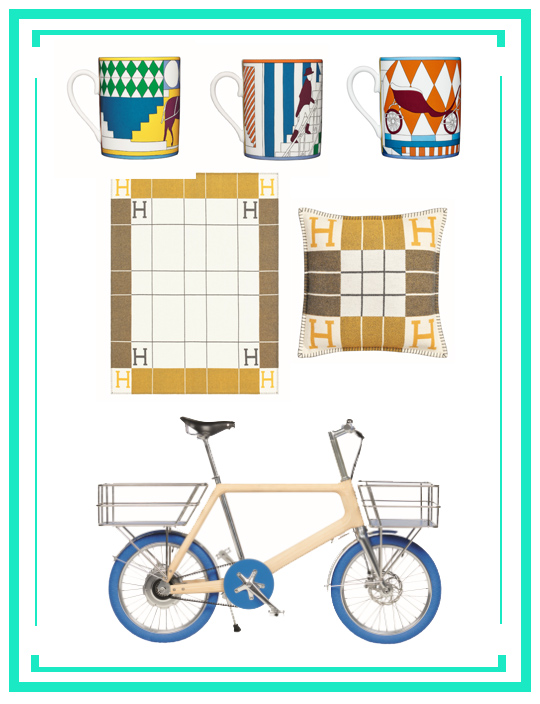 Promenade au Faubourg mug in porcelain | Avalon III throw blanket in wool and cashmere | Avalon III cushion in wool and cashmere | Ash Wood bicycle with basket in ash wood and bullcalf