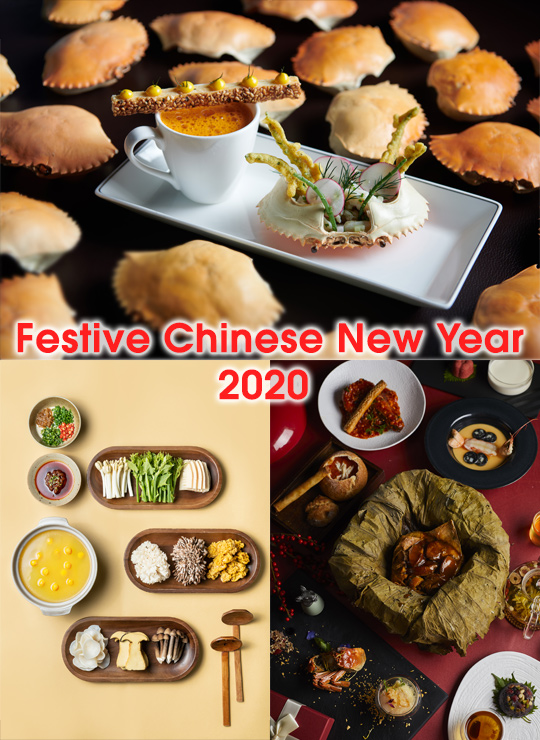 presented by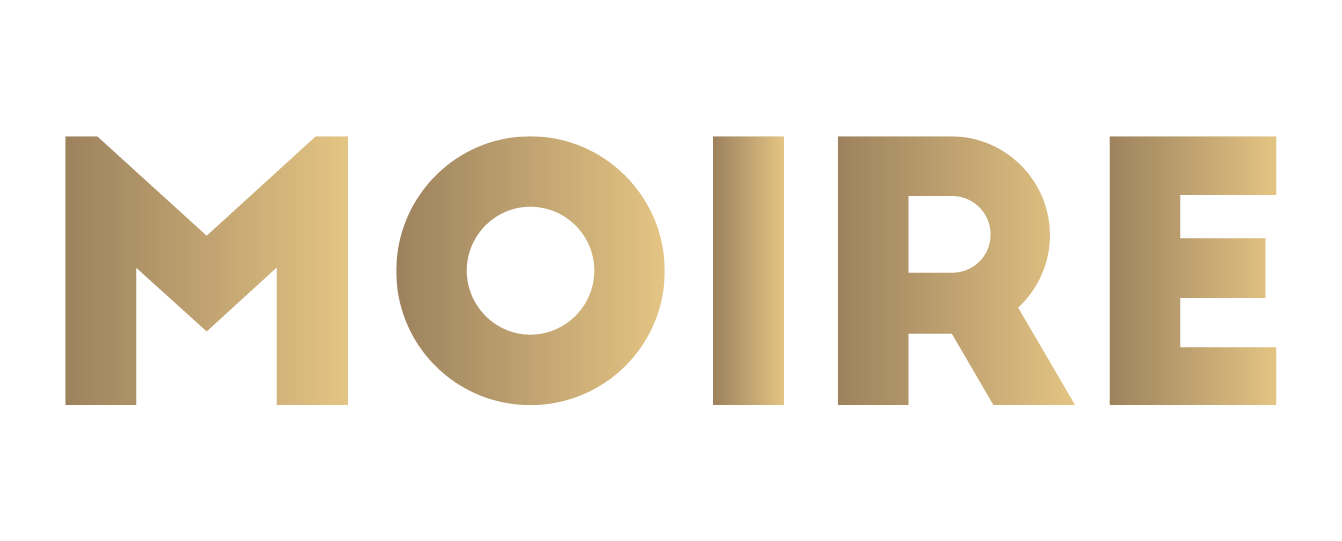 3 Best Cities to Celebrate in Chinese New Year Feasts in 2020
Published by Sugar & Cream, Wednesday 22 January 2020
Text by Dinda Bestari, Image courtesy from Each Respected Brand
Festive Chinese New Year : Shanghai, Chengdu or Hong Kong
Chinese New Year is just counting the days! This is the right moment to gather with your family while being indulged with authentic dishes and traditional performance from the best three selected cities in China.
Authentic Chinese Flavours with a Modern Twist in Shanghai
Shanghai merupakan kota paling metropolitan di Cina. Anda bisa 'tersesat' di lorong-lorong tenun, deretan museum serta galeri yang penuh cerita, dan tentu saja untuk melengkapi rangkaian perjalanan semua itu, Anda harus menikmati pengalaman menarik di The Middle House. Salah satu hotel paling bergengsi di Shanghai. Dan tentunya Anda jangan melewatkan bersantap di Restoran Sui Tang Li di The Middle House – menjadi tempat inspiratif yang menawarkan pengalaman kuliner Cina autentik dengan sentuhan kontemporer. Restoran ini menawarkan 8 menu  atau 10 set prosperous menu sempurna bagi keluarga dan orang-orang terkasih. Menu yang di-highlight antara lain, Dao Ting Noodle dan Shrimp Roll in Hairy Crab Sauce, The Decadent Preserved Crab cooked in 10Y Rice Wine, and served with Preserved Tomato, Plum Smoothie, dan Pan-Fried Hokkaido Scallop, serta Steamed Baby Chicken with Abalone, Dried Scallop and Mushroom.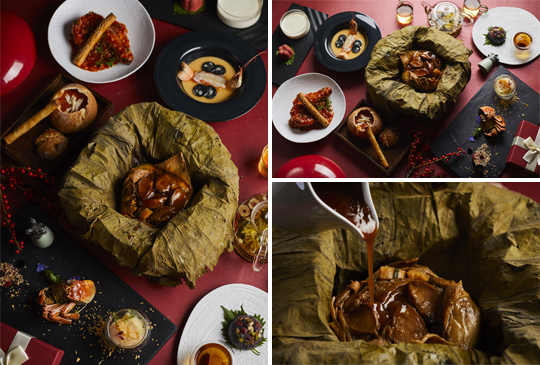 Chinese New Year Dishes | Steamed Baby Chicken, Abalone, Dried Scallop, Mushroom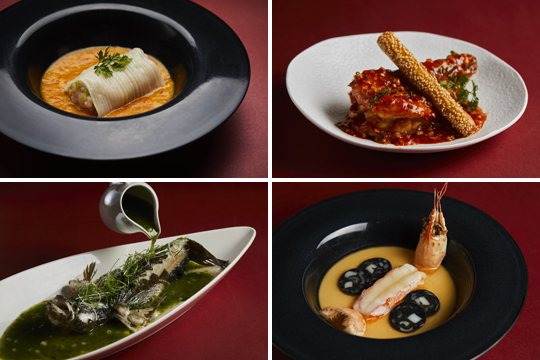 Dao Ting Noodle and Shrimp Roll, Hairy Crab Sauce | Sautéed Black Tiger Prawn, Chili Sauce, Steamed Cigar Bun | Steamed Marble Goby Fish, Japanese Tofu Pudding, Green Pepper Sauce | Steamed Langoustine & Egg, Cuttlefish Sausage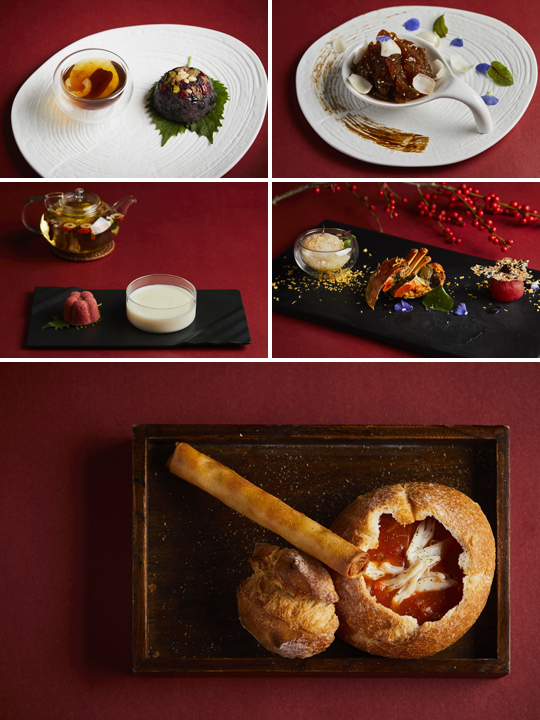 Jelly Fish, Italian Black Vinegar Sauce | Boiled Almond Cream Soup, Steamed Chinese Glutinous Rice Cake | Preserved Crab, 10Y Rice Wine, Preserved Tomato, Plum Smoothie, Pan-Fried Hokkaido Scallops, Caviar | Braised Crab Meat Soup, Fresh Tomato & Potato, Deep-Fried Shrimps Spring Roll
Healthy and Guilt-free Vegan Hotpot in Chengdu
Selain menjadi kota gastronomi pertama Unesco, Chengdu juga merupakan rumah bagi panda raksasa yang menggemaskan. Chengdu terkenal dengan kehidupan malam yang semarak, dan pertunjukan opera tradisional. Namun untuk merasakan pengalaman bersantap yang tak terlupakan, dan tenggelam dalam suasana keanggunan serta ketenangan, Anda akan menemukan di MIXUN Teahouse at The Temple House. MIXUN Teahouse menawarkan pengalaman hotpot vegan yang berkualitas sebagai ode terhadap budaya hotpot yang menjadi favorit masyarakat Chengdu. Para tamu pun dapat meresapi suasana indah di Chengdu sambil menikamati di MIXUN Vegetarian Hot Pot Set for Two, yang memiliki sembilan bahan, dua saus dan sup pilihan mereka. Pengunjung juga dapat mengambil  paket Mixun Spicy Hot Pot base – sebuah interpretasi sehat nan lezat dari hot pot Sichuan terkenal di Chengdu, menikmati Tea-infused Black Truffle dan Pu'er Tea Soup, atau memesan Sweet Lily, Pumpkin and Rice Pot.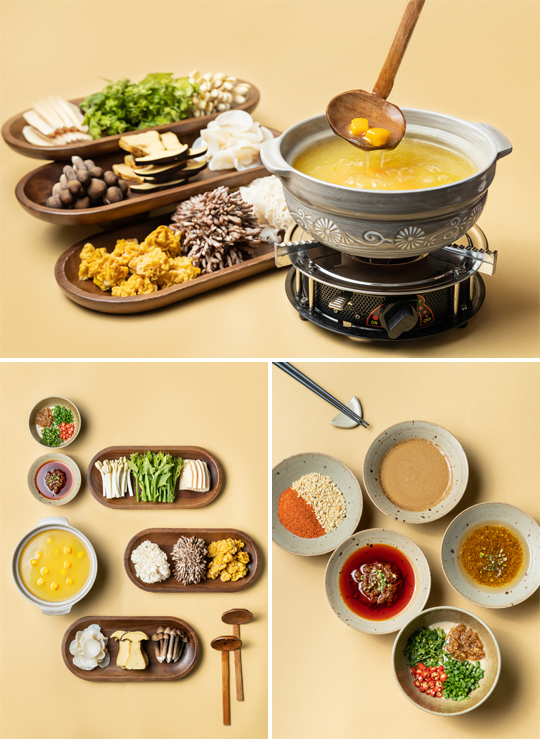 Lily, Pumpkin and Rice Pot | 5 Sauces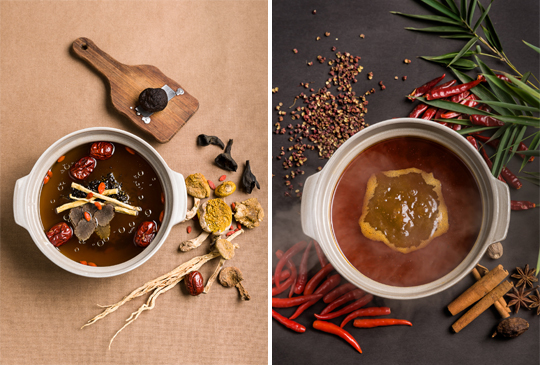 Black Truffle and Pu'er Tea Pot | MI XUN Spicy Hot Pot
Colourful Cultural Traditions & Decadent Dishes in Hong Kong
Dikenal sebagai 'City of Life' (kota kaya kehidupan), Hong Kong kaya akan budaya dan sejarah. Dengan deretan pilihan kuliner memikat, Hong Kong juga menjadi tempat destinasi kuliner yang selalu diburu wisatawan. Salah satunya di kafe yang mewah, Café Gray Deluxe di The Upper House.  Di hari kedua Tahun Baru Imlek, berkumpul bersama keluarga dan teman, Café Gray Deluxe menawarkan 4-course dinner dengan suasana hangat. Mulai dari Kumquat Marinated Kingfish with Cucumber and Rice Crackers, dilanjutkan dengan menu utama Wagyu Beef Cheek with Dong Gwai Bouillon, Lotus Seeds and Wolfberries, kreasi lezat dengan memadukan bahan-bahan khas Cina.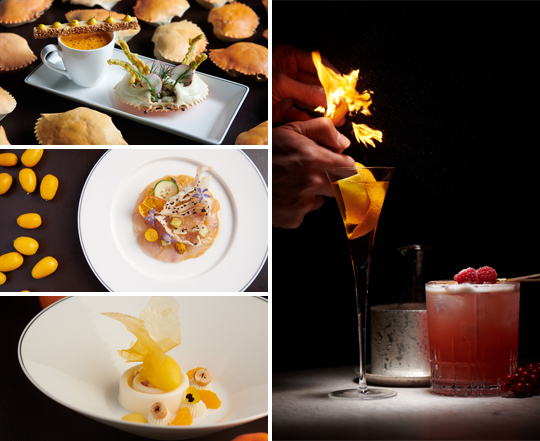 Crab Bisque | Kumquat Marinated Kingfish | White Chocolate Chantilly | Seasonal Cocktail 2020 – Fortune and Firecracker
Disajikan sepanjang Tahun Baru Imlek, Cafe Grey Bar menghadirkan Firecracker dan Fortune – dua koktail orisinil dari bar ini dengan asli dengan warna festive red dan gold colour. Manis dan asam, Firecracker membawa 'kejutan' ke bibir dengan popping candy sebagai garnish. Dibuat dengan homemade sirup bir, koktail ini sarat akan aroma bunga yang wangi. Sedangkan, Fortune, vodka martini dibuat dengan Vin jaune dengan aroma jeruk yang menyegarkan.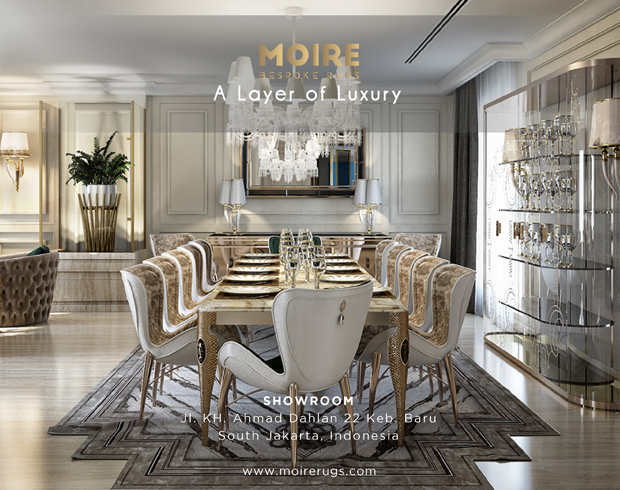 Presented by MOIRE Rugs
Pada hari keempat Tahun Baru Imlek, The Upper House juga akan menghadirkan barongsai yang autentik untuk menandai Tahun Tikus, tanda pertama dari 12 zodiak, sebagai lambang pembawa kemakmuran, keberuntungan dan kedamaian.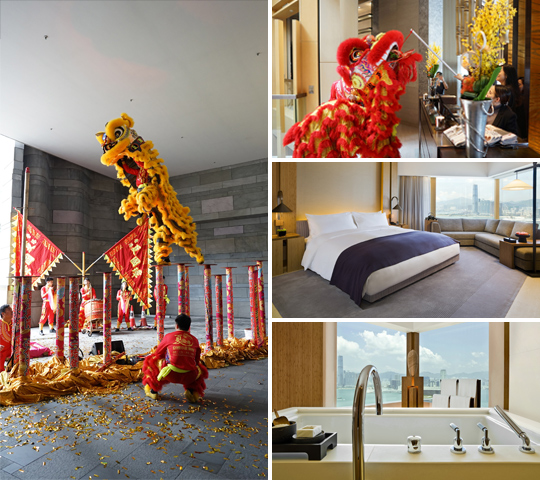 The Upper House Chinese New Year Lion Dance | The Upper House Studio 70 Harbour View Bedroom | The Upper House Studio 70 Harbour View Bathroom