presented by

25th Anniversary of Lady Dior
Published by Sugar & Cream, Tuesday 08 September 2020
Text by S&C, images courtesy of Dior
The Iconic Bag of the House of Dior
Bulan September ini menjadi sangat istimewa bagi house of Dior. Lady Dior, sebuah tas cantik yang harmonis dan sempurna untuk siang dan malam serta kerap dikaitkan dengan wanita paling mediasi dunia merayakan 25 tahun perjalan cantiknya. Sebuah perjalanan artistik yang kreatif menjadikan tas tersebut sebagai aksesoris legendaris wajib dimiliki.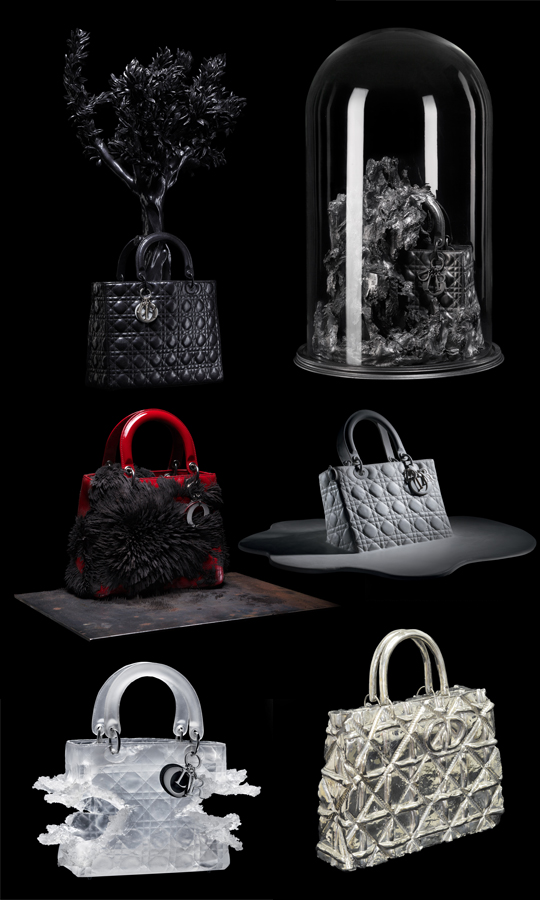 Dior Lady Dior As Seen By Thailand Tayfun Serttas Lady's Dream 2012 | Dior Lady Dior As Seen By Thailand Ang忧ique Lecaille 2012 | Dior Lady Dior As Seen By Thailand Tunga Untitled 2013 | Dior Lady Dior As Seen By Thailand Loris Cecchini Stage Edidence 2010 | Dior Lady Dior As Seen By Thailand Olympia Scarry The Lady Has Arrived 2011 | Dior Lady Dior As Seen By Thailand Jan Albers Diorfuror 2016
Berawarl dari penampilan perdananya dengan mendiang Lady Di (Diana Princess of Wales) di saat menghadiri pameran lukisan Cèzanne di Grand Palais, Paris bulan September 1995 lalu. Penampakan tas baru misterius tersebut tidak dipungkuri lagi secara instan menjadi sorotan dunia. Bahkan nama tas tersebut turut didedikasi pada Lady Di dengan sebutan Lady Dior.
Dua bulan kemudian yaitu bulan November 1995, ketika mengunjungi rumah anak-anak di Birmingham, mediang Lady Di diabadikan oleh para wartawan sambil menggendong anak dan tas Lady Dior. Keakraban Lady Di dengan tas tersebut tidak berhenti disitu saja. Seperti diketahui Lady Di semasa hidupnya terus mengoleksi hampir setiap versi terbaru yang diluncurkan house of Dior.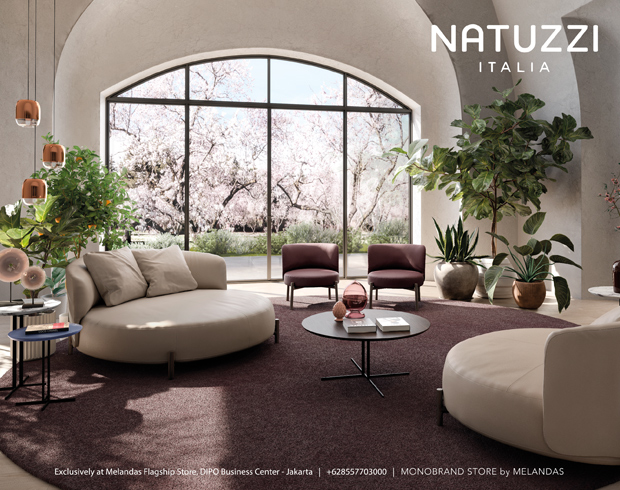 Presented by Melandas Indonesia
Bentuk desain yang harmonis, estetika dan proporsi yang seimbang hingga garis arstektural dan pesona atribut keberuntungan nampak menjadi kunci sukses wajah tas ini. Terinspirasi dari motif canage dari kursi Napoleon III yang kerap menjamu para undangan saat pergelaran adi busana Dior.
Perjalanan artistik berlanjut  hingga saat ini melalui pameran keliling bertajuk " Lady Dior As Seen By" dan melalui project Dior Lady Art melibatkan sejumlah kolaborator (seniman, pematung, perancang, pelukis, seniman plastk dan lainnya) untuk menafsirkan kembali aksesori abadi ini dengan sentuhan paling kreatif.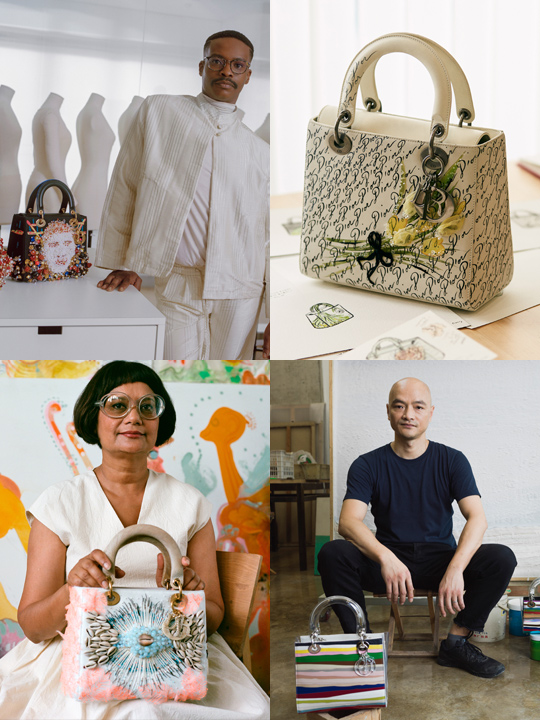 Dior Lady Art #4 Athi-Patra Ruga 6 | Dior Lady Art #4 Jia Lee 5 | Dior Lady Art #4 Rina Banerjee Portrait | Dior Lady Art #4 Wang Guangle 4
Perjalanan artistik tersebut menawarkan rasa hormat yang tak pernah padam pada ikatan house of Dior dengan seni dari awal berdirinya jenama Dior.
Deretan para wanita cantik dunia yang mendapat kehormatan untuk diabadikan sebagai 'face of Lady Dior' berawal dari Carla Bruni di tahun 1996, Diane Kruger, Monica Belluci hingga terkahir ini adalah Marion Cotillard.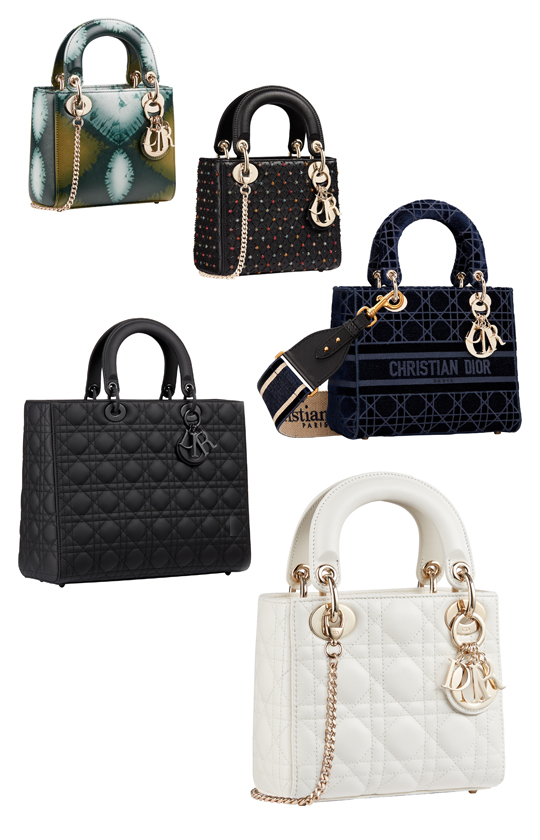 Lady Dior, sebuah tas yang berjaya sebagai aksesori legendaris sekaligus menjadi tas ikon dan kebanggaan house of Dior.