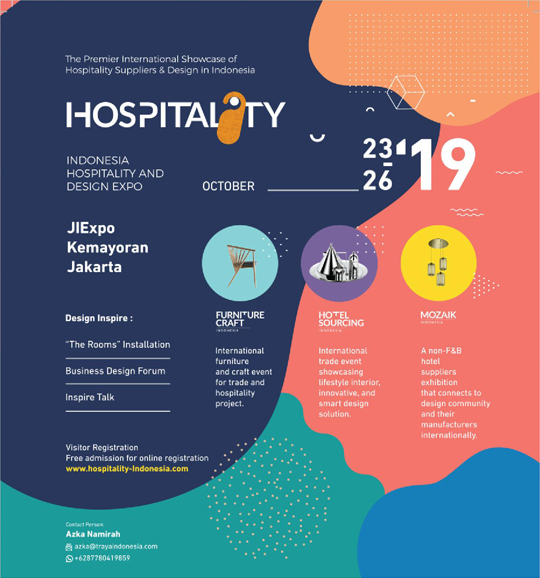 presented by

2019 Edition of Hospitality Indonesia
Published by Sugar & Cream, Thursday 25 July 2019
Text by Auliya Putri, Images Courtesy of  Hospitality Indonesia
@ JIExpo Kemayoran, 23 – 26 October 2019
Exhibition Title:
Hospitality Indonesia 2019
Indonesia Hospitality & Design Expo
•Mozaik Indonesia
•Furniture & Craft Indonesia
•Hotel Sourcing Indonesia
Date:
23 – 26 October 2019
Opening hours:
Trade days: 23 – 25 October 2019 from 10:00 to 18:00
Public Day: 26 October 2019 from 10:00 to 17:00
 
Location:
Jakarta International Expo (JIExpo)
Entrance Fee:
Free for online registration
Rp.50.000,-/days for on-site registration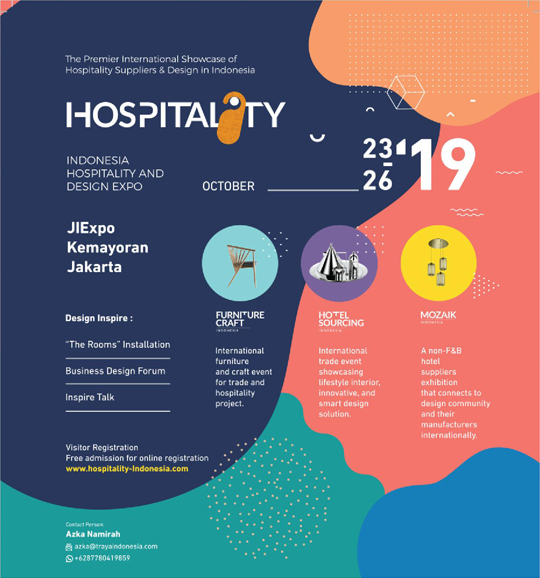 It's time to do a little redecorating for your house! Hospitality Indonesia kembali lagi dalam edisi tahun 2019 yang lebih meriah. Bertempat di JIExpo Kemayoran, acara ini terlaksana mulai 23 hingga 26 Oktober 2019. Membantu Anda untuk lebih mudah mencari produk-produk menarik dari dalam maupun luar negeri, pastikan Anda tidak melewatkan banyak penawaran spesial yang hanya ada saat acara berlangsung.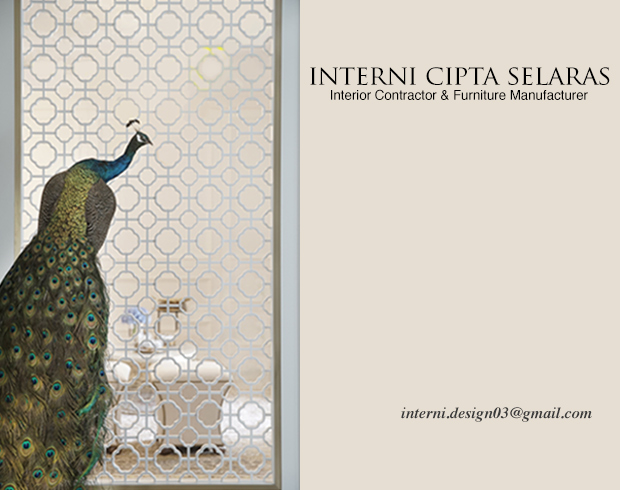 Presented by Interni Cipta Selaras
Terdiri dari tiga pameran sekaligus yaitu Furniture & Craft Indonesia, MOZAIK Indonesia, dan Hotel Sourcing Indonesia, pameran ini dianggap sebagai pameran business-to-business di Indonesia yang sangat patut Anda kunjungi. Menampilkan beragam booth mulai dari desain interior, home furnishing, peralatan rumah tangga, hingga cinderamata. Save the date!